Choose from thousands of royalty-free images in Venngage's image gallery or upload your own images to use in your designs.
Use an image from our photo library
Click the Photos drop-down on the left toolbar.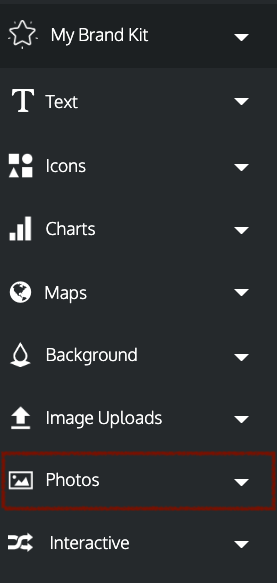 Type in a search term. The more specific your search, the more accurate your results will be.
Add the photo to your design canvas by clicking it or dragging it onto your design.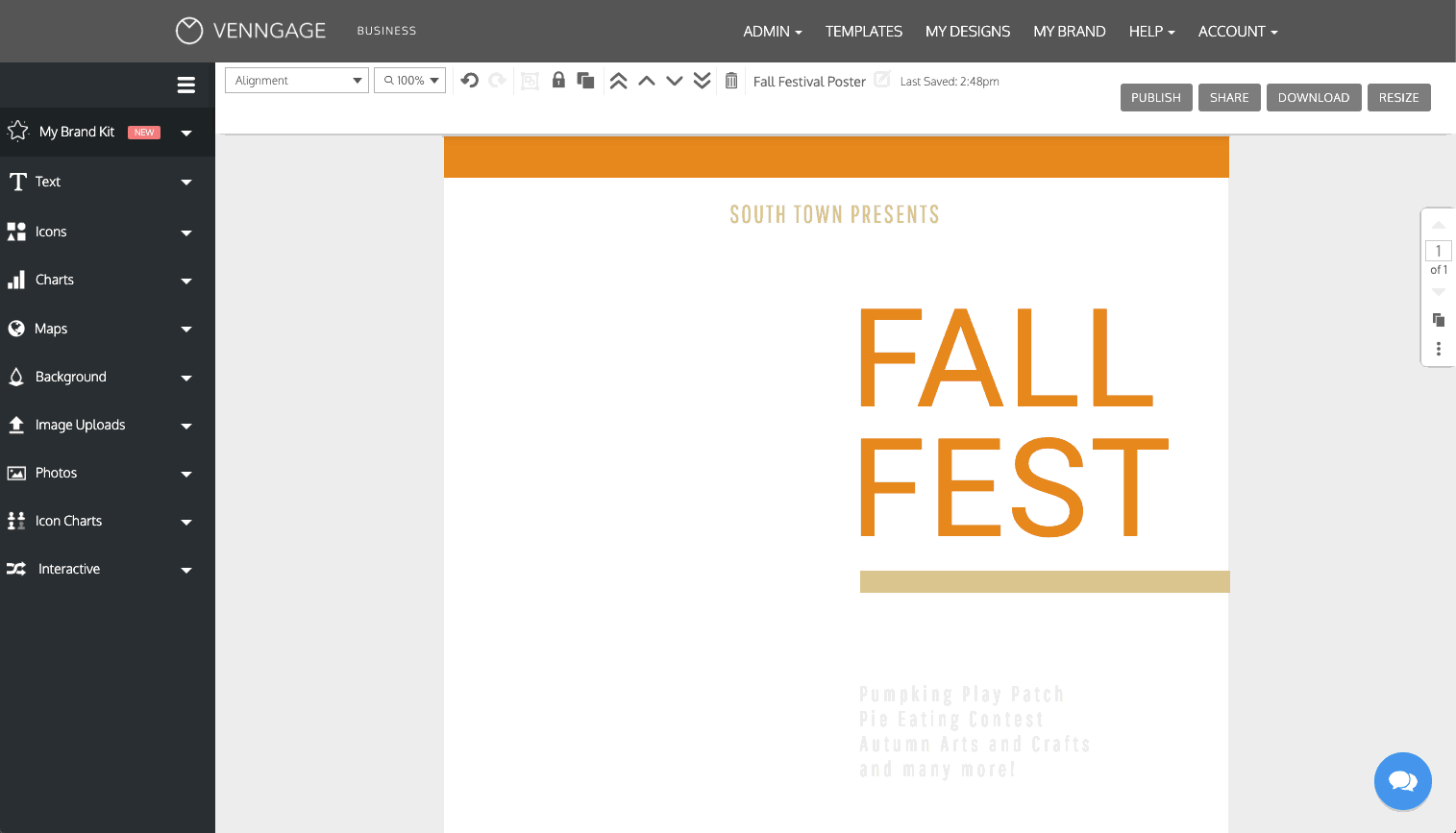 Upload your own image
Select an image file from your device's file explorer
Click Image Uploads in the left toolbar.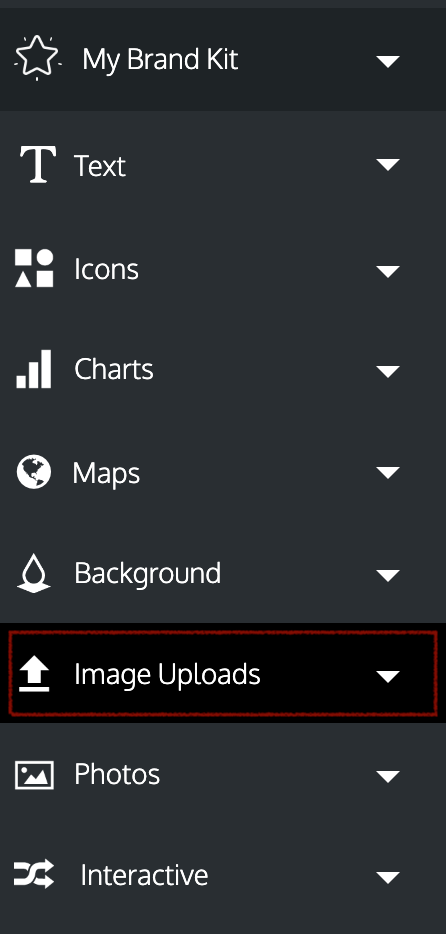 Click the "Upload Image" button and select an image file from your device's file explorer to add it to the Image Uploads gallery.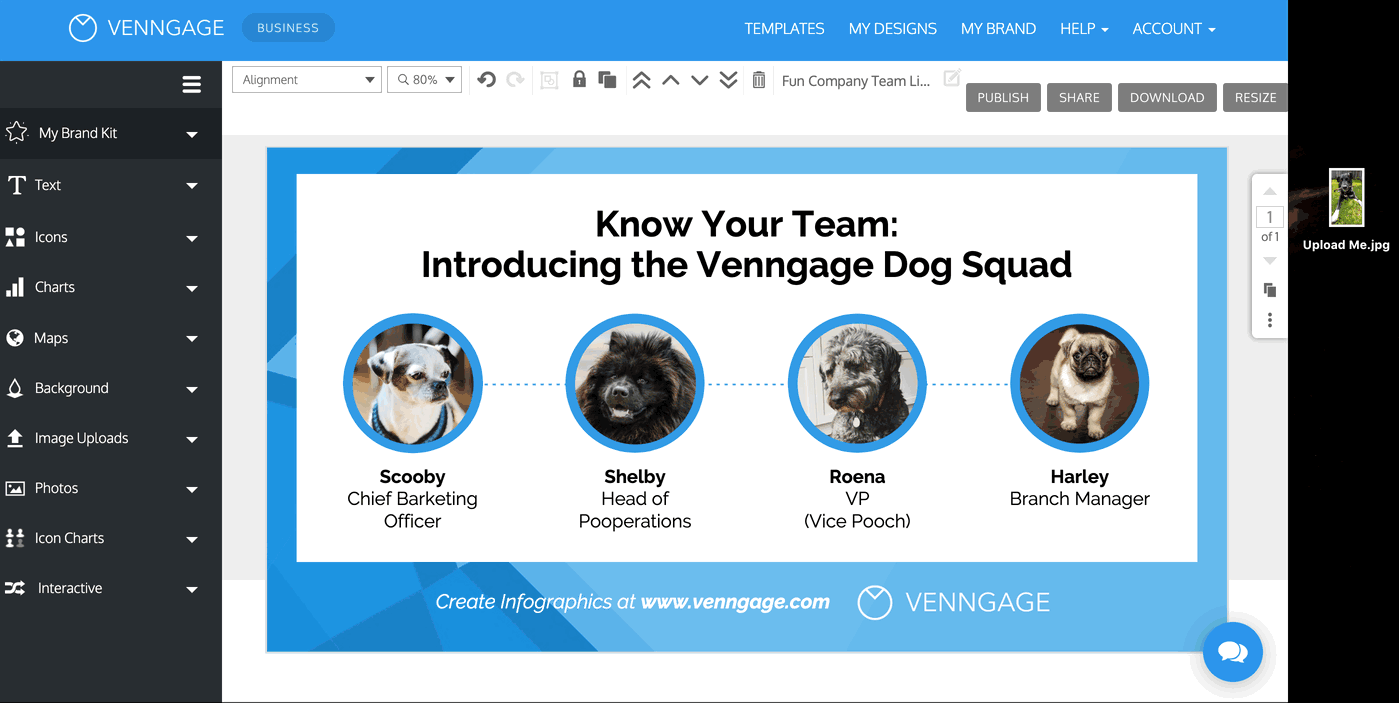 NOTE: Images you upload will be saved in your Image Uploads gallery and are accessible in all your designs—not just the one you uploaded the image to—until you delete them.
Drag and drop image files onto the design canvas or into the Image Uploads Gallery
Select one or multiple image files on your device.
Drag them onto the design canvas in the Venngage Editor to drop them in place on your design canvas.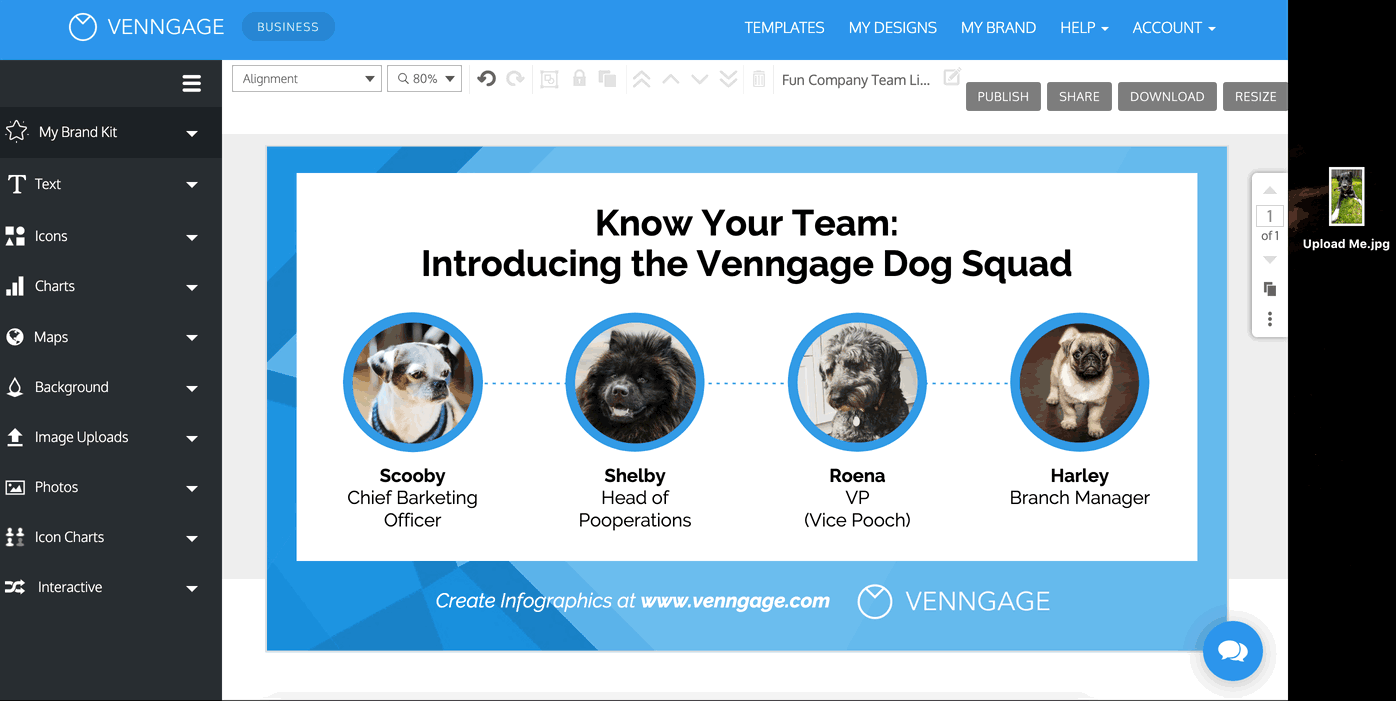 Or, drag and drop the image files into the Image Uploads drop box where the up arrow icon appears above the "Drag & Drop" heading. When the icon and text turns blue, let go of your files and they'll appear in your Image Uploads gallery.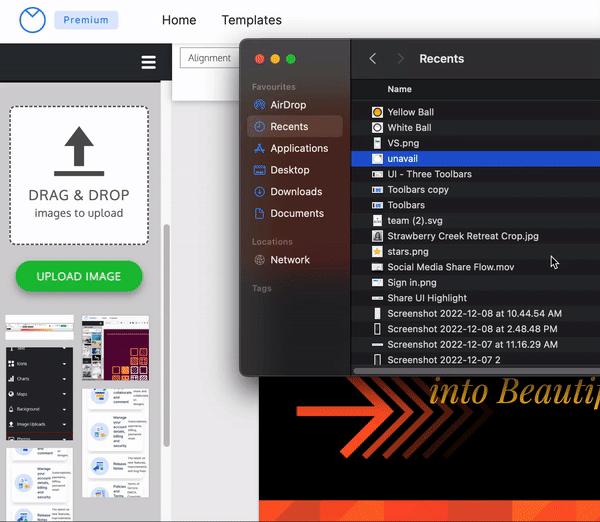 Delete an uploaded image
Hover over the thumbnail of the image you want to delete in the Image Uploads gallery (open in the left sidebar).
Click the garbage can icon that appears in the bottom right corner of the thumbnail.
In the "Remove image confirmation" modal, click "Remove" to delete the image; or click "Close" or the "x" in the top right corner of the modal to cancel the action.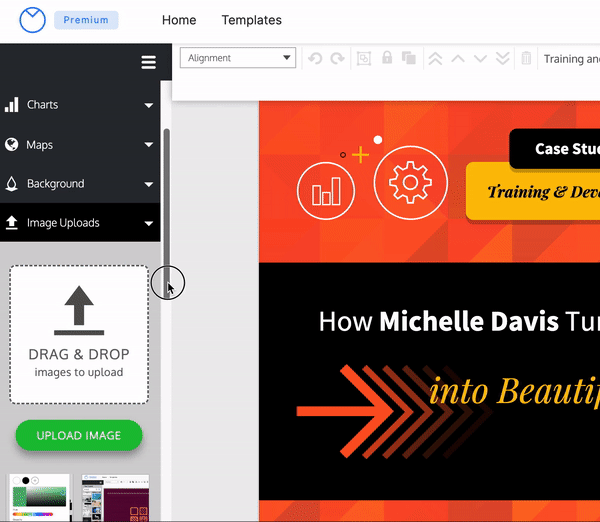 Curious about upgrading? Compare our plan features side by side.