We're sorry to see you go.
At Venngage we work hard to provide a service that supports your design needs and exceeds your expectations. If you have any feedback for us on how we can improve, please reach out to us at info@venngage.com.
Access your subscription details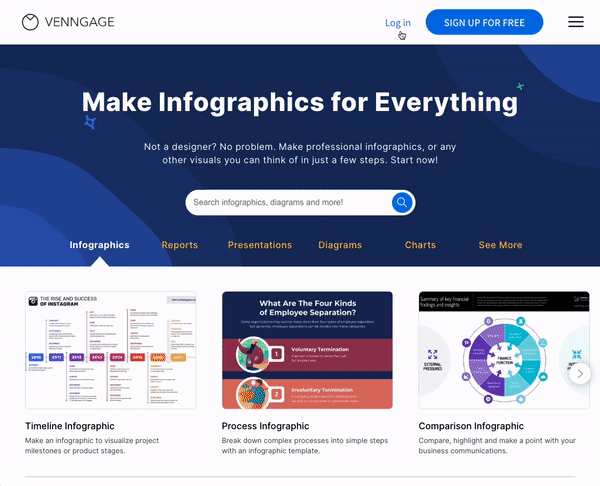 Access your account profile using this link, or click Account on the top menu and select "My Account" from the drop-down.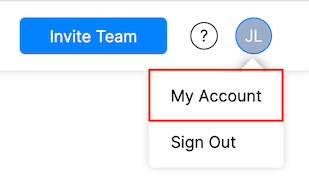 Click the Subscription tab on the left toolbar of the Account page.
Scroll to the bottom of the page and select "Cancel Subscription".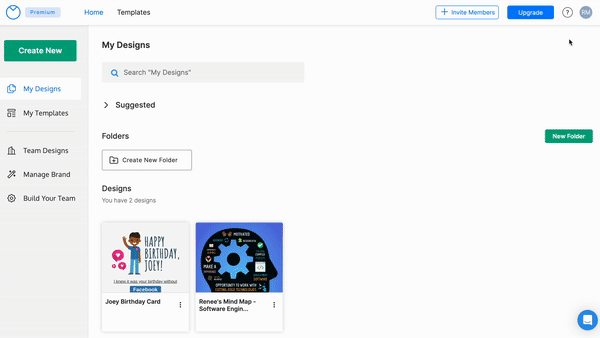 Confirm your subscription cancelation
We want to hear from you. Leave us a rating and feedback about your cancelation, then click Cancel Account.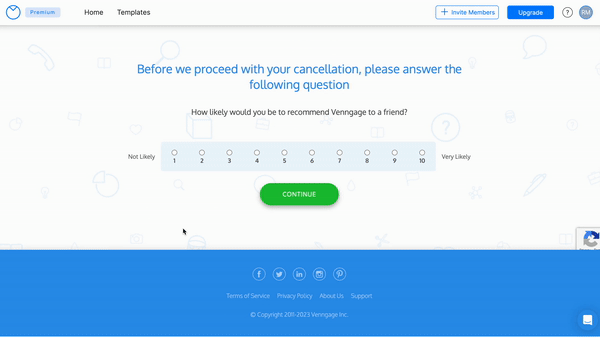 NOTE: To quit the cancelation process, click Wait, I'll Stay and return to your account page without making any changes to your subscription.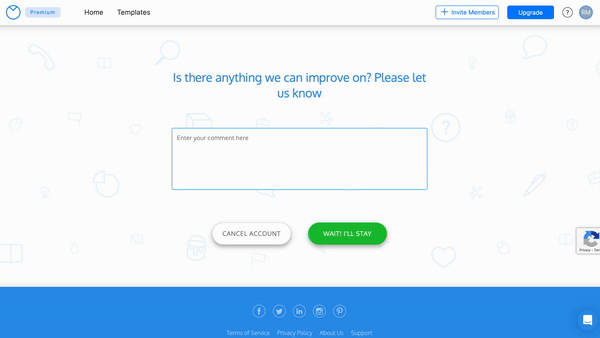 Are you sure you want to cancel?
When you click "Cancel Account", a modal will pop up on your screen, asking you to confirm.
Click "Yes, Cancel" to confirm canceling your subscription.
NOTE: To quit the cancelation process, click No, I'll Stay and return to your account page without changing your subscription.
Check your subscription status
Go back to your Account details page.
Click the "Subscription" tab to bring up your subscription details; under "Status", you should see "Canceled".

If you see something you don't expect or need additional support making changes to your account, please contact our Support team via chat or email.
Questions or comments? We want to hear from you!
Chat with us using the messenger in our Help Centre,
or email us at info@venngage.com.
Frequently Asked Questions
What happens to Team sharing (Business plan) or Class sharing connections (Education plan) when I cancel my subscription?
When you cancel your subscription to a Business or Education plan, any designs shared with you in a "Team" or "Class" folder will become unavailable.
Anyone with an account connected to yours, like students' accounts on an Education plan or Team members on a Business plan, will be have their subscription updated to a Free plan.
Will I have access to my paid features after I cancel?
You will have access to paid features on your account until the end of the billing cycle you have paid.
For example: if you cancel a monthly subscription 15 days before the end of the monthly billing cycle and you have paid that month's subscription fee, you will have access to paid features for those 15 days.
When you cancel a subscription, you are indicating to our system that all future bills will be canceled.
How do I modify my subscription without canceling it?
Follow the instructions above to access the Subscription tab with your Subscription details under your account.
Use the prompts on the Subscriptions tab page to upgrade or change your subscription plan. If you're already on a paid subscription, use the buttons under Manage Subscription. Refer to this article for more detailed instructions.