Select the "Share" icon from the top toolbar in the Editor. The icon looks like three circles connected by two diagonal lines, and is situated between the "Settings" (gear) icon and the "Preview" button.

Select the "Share" tab to share on social media, or "Publish" to publish your design and generate a link that you can share with others.
Share on Social Media
Click or select the icon of the social media platform you want to share on, and post your design.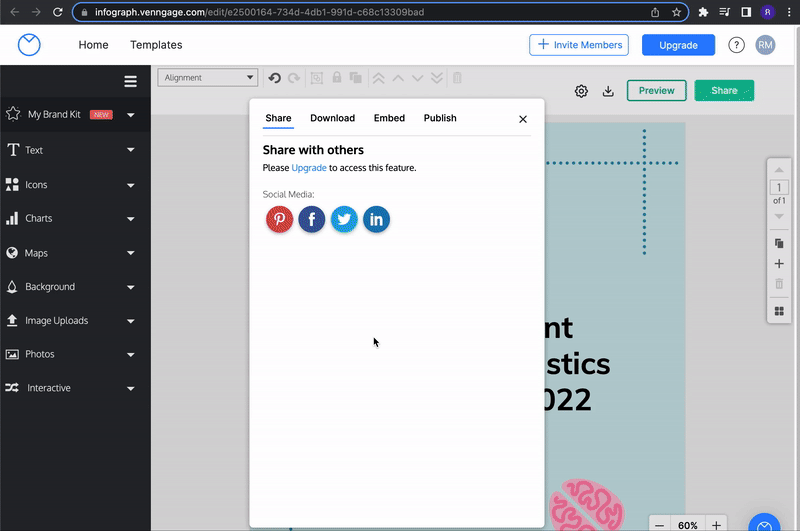 Share with a public link
Select the "Publish" tab from the Share modal to create a publicly accessible version of your design.
Change the title of your design before you publish; type into the text field under the "Public title" heading.
Click the "Publish" button at the bottom of the modal when you're ready, and copy the link to share it with others.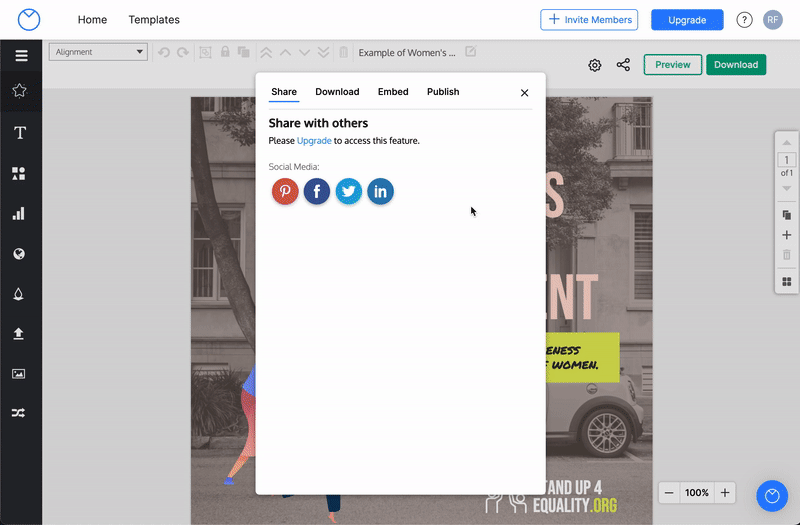 Other ways to share

Curious about upgrading? Compare our plan features side by side.