Premium+ users can create a private link, perfect for sharing their design via email or in a message to colleagues without downloading the design file.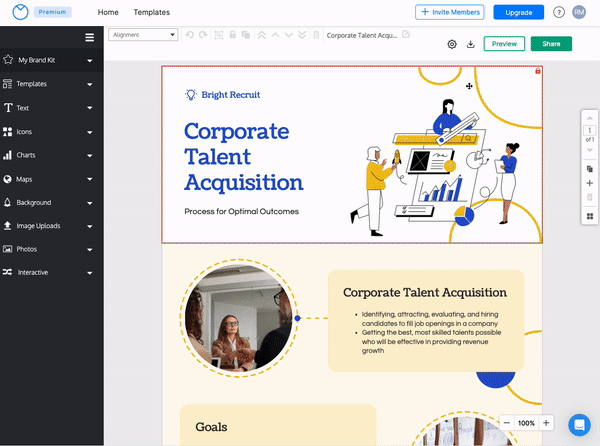 Open the Share tool. Select "Share" to open the widget.
Share via link
Click "Copy Link" under the heading "Share this private link".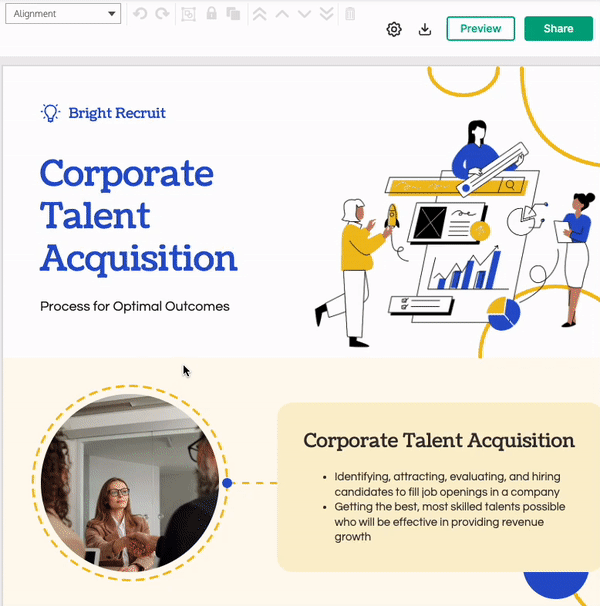 Paste the link from your clipboard into an email or a message to send it to anyone you want to see the design.
Share via email from the Venngage Editor
Open the Share tool from the top toolbar.
Enter one or more email addresses in the second text field, under the heading "Invite someone to view this design".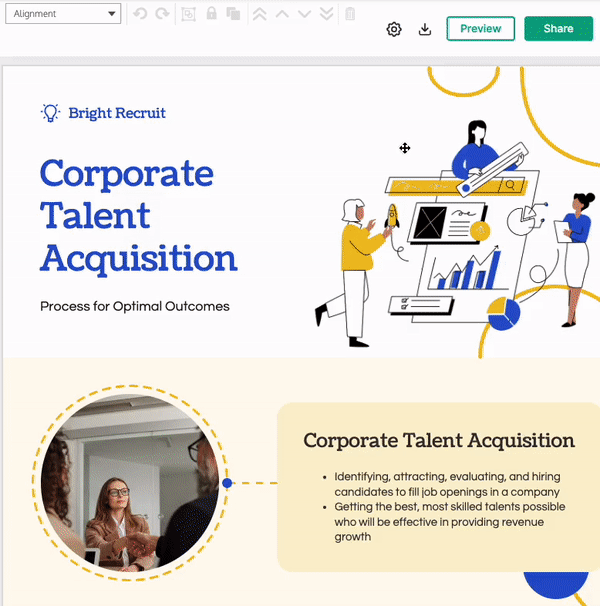 This will send an email notification from us (Venngage) with a link to the person's email inbox directly; they can click the URL to view your design.
Curious about upgrading? Compare our plan features side by side.