Add a text box for titles, headings and paragraphs to your design using the left sidebar Text tool.
Click Text (or Tab + Spacebar to select) in the left sidebar. From the Heading and Paragraphs options, choose the type of text you want to add to the canvas.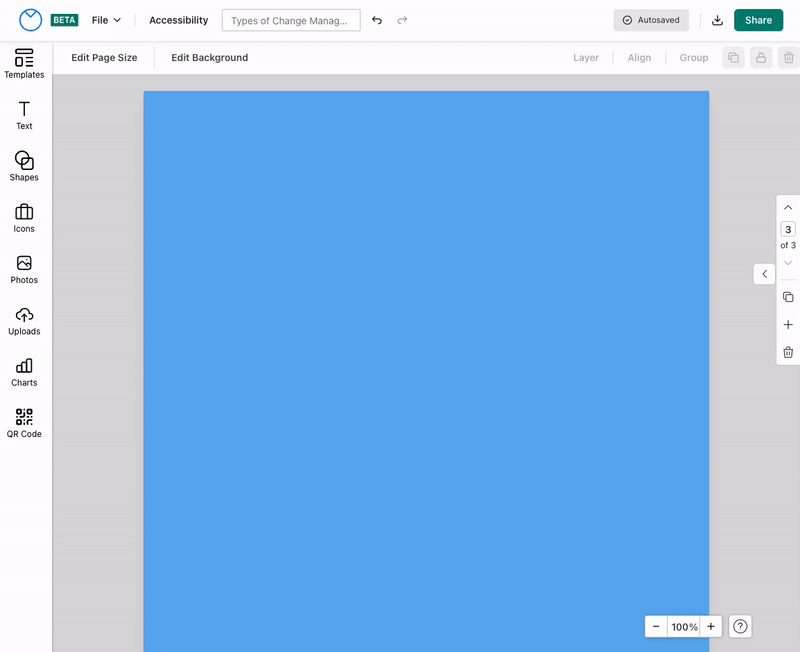 By default, text boxes appear with the text 'Click to edit text'. Click into the text box or use the keyboard (use Tab to select the text box and then Enter to select the text inside) and type your desired text.
NOTE: The text type that you choose can be customized (size, font, etc.) to appear the way you want it to on the canvas, but will automatically be tagged with the category you selected it from (e.g., "Title" or "Heading 1" or "Paragraph").
You can change these text tags so that they better indicate the text's position in your completed design.
Other ways to customize text

Curious about upgrading? Compare our plan features side by side.