What does publishing do?
Publishing creates a public link you can copy and share with others, to allow them to view your design without signing up for a Venngage account.
Venngage will host the design on our servers and provide a link for you to share to anyone you want to share your design with.
Who can share a design with a link?
Free account users can publish up to five designs, and use the public link to share their designs with others.
Users on Premium or other paid accounts can share a private link from the Share button in the top toolbar.
How do I publish my design?
Open the design you want to publish in the Venngage editor.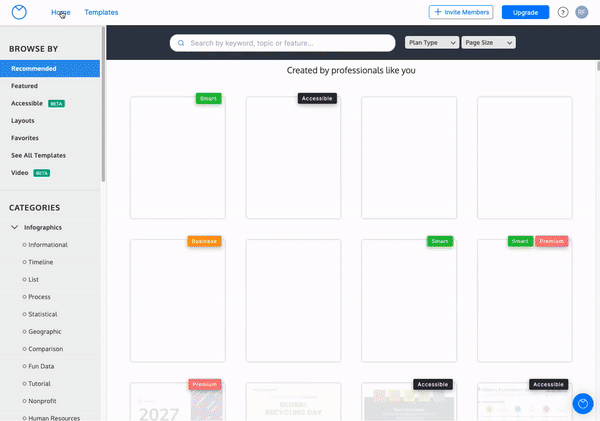 Select the "Share" icon from the top toolbar in the Editor. The icon looks like three circles connected by two diagonal lines, and is situated between the "Settings" (gear) icon and the "Preview" button.

Select "Publish" to open the publish tab. You can also access the "Publish" tab from the Download menu.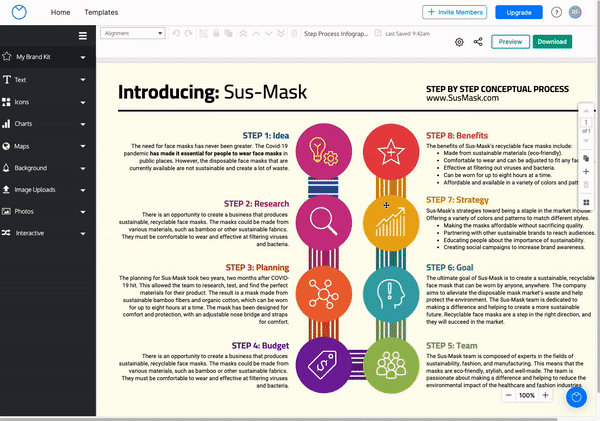 Review the information on the tab; publishing your design will make it visible to anyone on the web who has the link.
Change the title of your design before you publish if you want to replace the default. Type your new title into the text field under the "Public title" heading.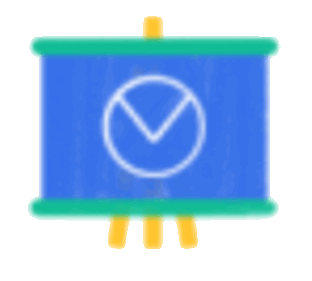 VENNGAGE MAKES IT EASY
Want to see how your design will look before
you publish it?
Click Preview under the Publish button in the
top toolbar to see how your design will look
when it's published.
Click the "Publish" button at the bottom of the modal when you're ready, and copy the link to share it with others.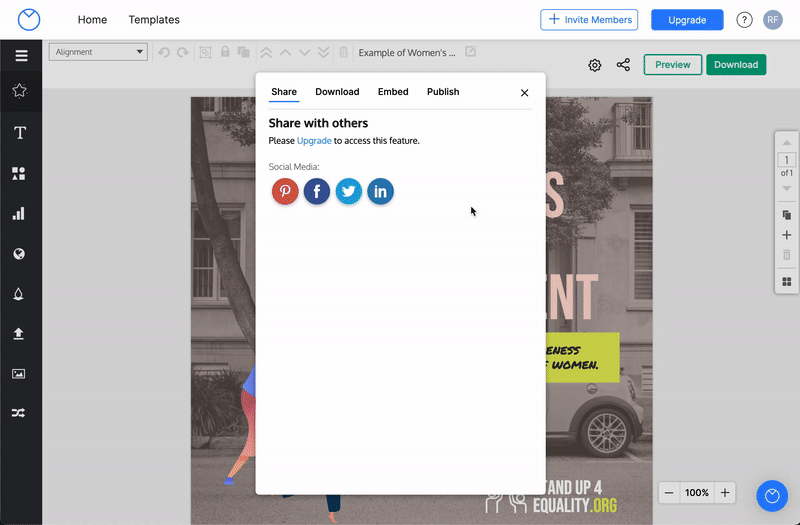 Copy the URL under "Public link" to view your design, or to share it in an email, post, webpage or message.
How do I unpublish my design?
Unpublish the design at any time after you publish it from this modal.
Open the "Share" modal in the top toolbar. Click the "Publish" tab and select "Unpublish" at the bottom of the modal.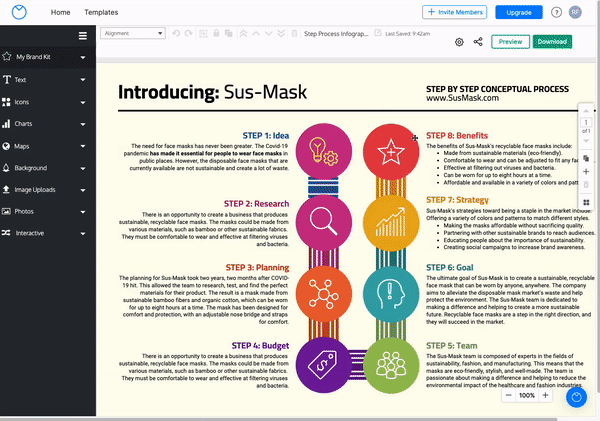 Click "Close" on the notification when your design is confirmed unpublished.

Curious about upgrading? Compare our plan features side by side.