Click "Edit" on the design you want to share to open it in the upgraded Editor.
Click the "Share" button (or select it using the Tab key and press the Spacebar) to open the Share widget.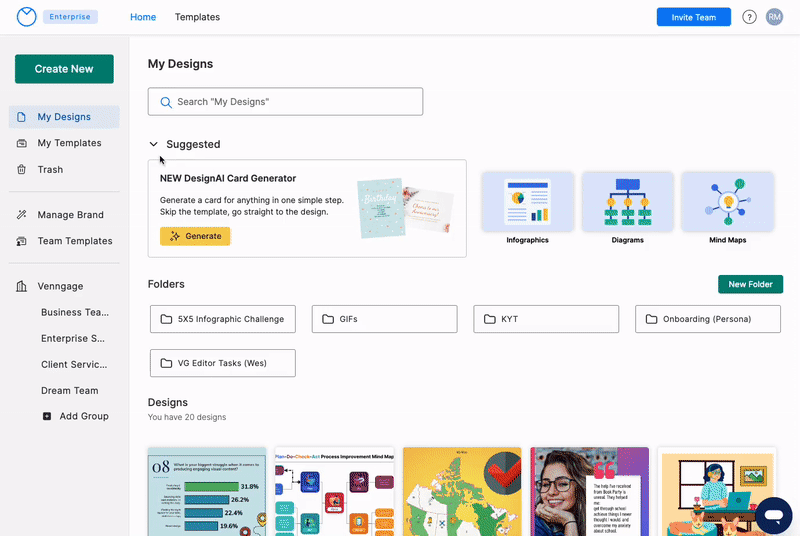 Share with a Group
Enter the name of a Group in your organization into the text field under "Share with groups". You can enter more than one Group name to share your design with members of different Groups in your organization all at once. To remove a Group name, simply click the 'x' next to the Group name as it appears in the text field when you added it.
Click "Share" to share the template with the Groups.
You can send an email to members of the Group(s) you shared the design in, notifying them that the design was shared in the Group; you can add an optional custom message with the email. Type your message into the text field and click "Send".
To share without sending an email notification, click "Don't send".
Learn more about using Groups as a member.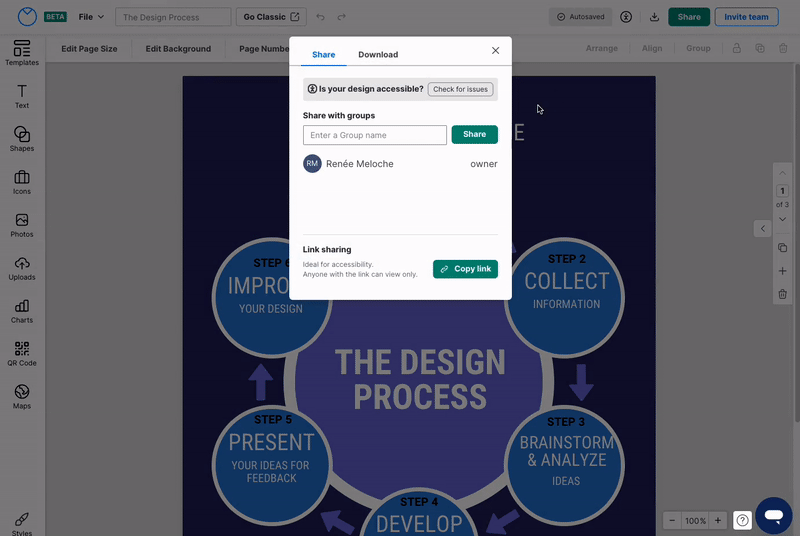 Copy a Share link
Click the "Copy Link" button under the Link sharing heading at the bottom of the Share widget modal (pop-up) to get a link you can send in a message or an email outside of the upgraded Editor direct-linking your design.
A shareable link will be copied to your device clipboard; you can paste this into an email or message and send it to members of the Group you shared the design in, for them to access the design you shared and make changes to it.

Curious about upgrading? Compare our plan features side by side.