Admins of Business accounts can remove Guests and other Team Members.
On the Venngage homepage, click on Manage Team in the left sidebar.
From the list of Members, click the checkbox next to the name of the member you want to remove. Click "Remove from team" to remove or uninvite them from your Team.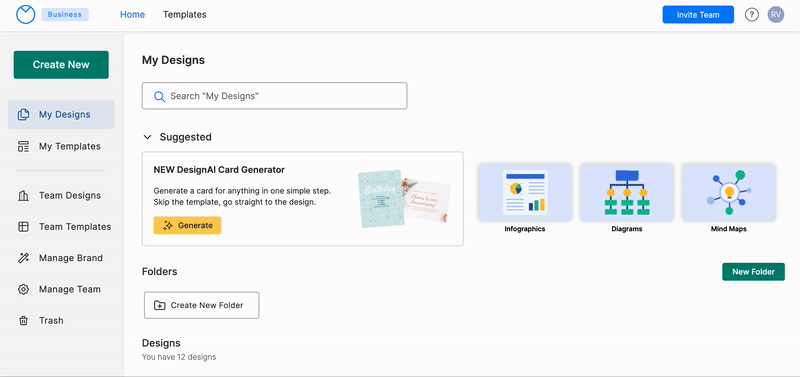 You can select multiple users and then click the Remove from Team button above the list of people on your team.
When you remove a member or guest from your Team, that user immediately loses access to all of your Team's shared designs. Their paid seat remains available for you to assign another user to it.
To remove a seat from your subscription, contact your account manager.

Curious about upgrading? Compare our plan features side by side.