Click Charts in the left sidebar to bring up the Charts menu.
Basic Table is the first option at the top of the list.

Click on the Basic Table icon or click and hold to drag a basic table onto your design canvas.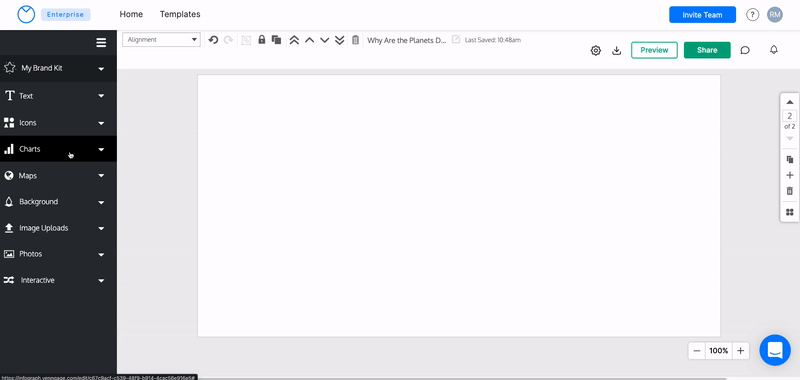 Add values or data to your table by clicking into a cell and typing, or copy-pasting from another source.
Customize your table however you want with the following actions:

Curious about upgrading? Compare our plan features side by side.