Have questions about printing your Venngage designs? We have answers.
Learn more about what formats you can download your designs in.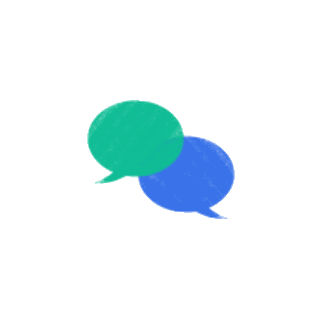 Questions or comments? We want to hear from you!
Chat with us using the messenger in our Help Centre,
or email us at info@venngage.com.
How can the Venngage editor help me create a design layout that will be ready for professional printing?
Venngage provides several features that will not only create engaging designs, but also help you properly prepare your layout for professional printing.
Venngage offers high-definition printing formats like PNG HD ideal for professional printing, as well as PDF for lossless document quality perfect for printing from standard or office printers.
Use the questions in this article to ensure that your design layout meets basic requirements before you print.
How can I tell if my page the correct size?
Under Settings, set the desired page size and page orientation before you begin creating your design (i.e. letter-sized, portrait).
Is my content running over into the margins or the print bleed?
Turn on the Alignment guide to help keep your text within the recommended space away from the edge of the page to avoid accidentally cutting off any text.
If there are colored elements extended to the edge of the page, turn on Show print bleed under Settings to add print bleed and crop marks.
Are the images in my design the correct resolution?
When uploading an image, ensure that the image's resolution is optimal for print quality (i.e. 300 DPI). Avoid fuzzy, pixilated, and blurry imagery.
What's the feedback from your team members?
Share your design and turn on commenting so your team can provide feedback and proofread before you send the file to the printer.
Am I printing in the right format?
The format you download your design in will impact the resolution and DPI of your printed image. When downloading, select the PDF file option for higher quality printing output. If the Show Print Bleed setting is turned on, crop marks will also be visible.

Curious about upgrading? Compare our plan features side by side.