Looking at all the templates on Venngage can be overwhelming if you're not sure where to start. Here's how to pick the template that will work best for you.
Get to the Templates page
Click the "Templates" tab from the Venngage homepage to bring up available templates and browse by category.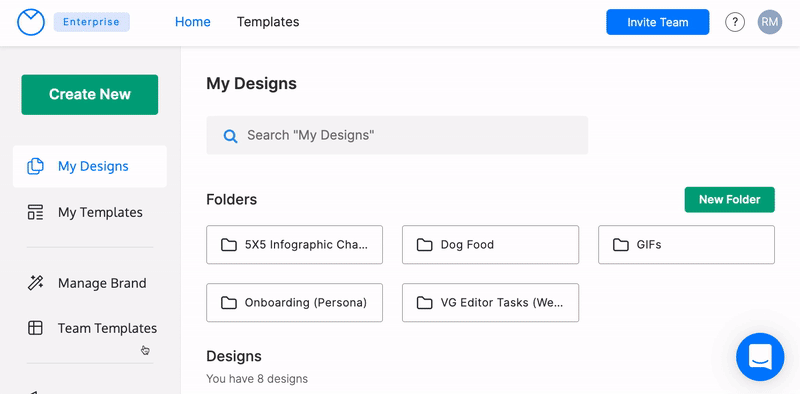 You can find the "Templates" tab at the top of the Venngage homepage, next to "Home".
Browse by Category
Use categories to simplify your search. The left sidebar gives you lots of options: browse by Recommended, Featured, Favorites, or go by Category.
Click on any Category in the left sidebar to filter designs by that category. Click the tags at the top of the results page to filter your results further.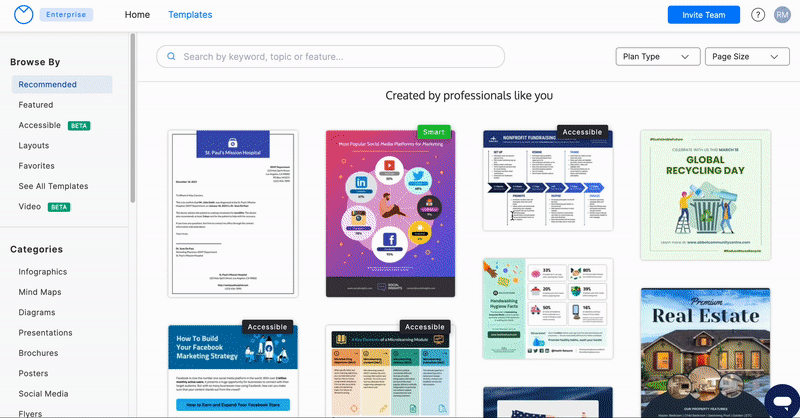 "Recommended" will bring up templates that Venngage has to recommend, based on your prior picks and templates that are currently popular with our other users.
"Favorites" will bring up templates you've clicked on before.
Narrow your search
Make good use of the search bar at the top of the Templates page.
Combine keywords to filter templates and return the perfect design. Here are some suggestions for search terms to include:
Type (e.g., "infographic", "quarterly report", "mind map", "collage")

Style (e.g., "colorful", "minimalist", "modern")

Design elements (e.g., "flowers", "winter", "holiday", "stars")
Use the built-in search filters to filter by subscription plan (Free, Premium, Business, Enterprise), page size or orientation.
Looking for a simple letterhead with geometric elements?
Search "simple letterhead geometric" to bring up more specific results: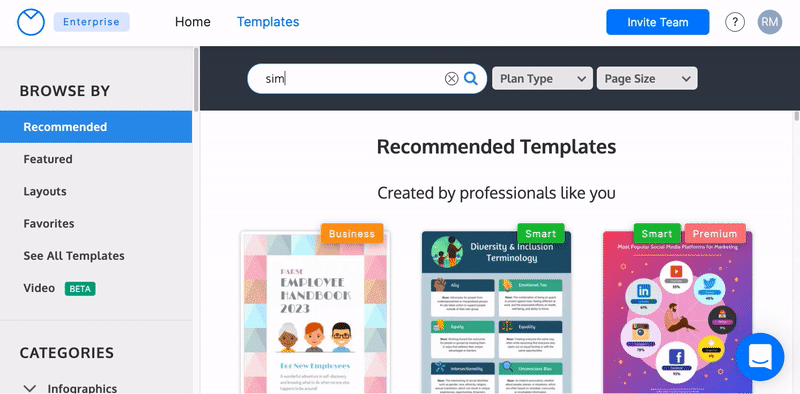 Create your own design from scratch
You can create your own design canvas and adjust the size of the page as you go!
From the Templates tab, click on Layouts in the left sidebar, then click the Blank Canvas tile: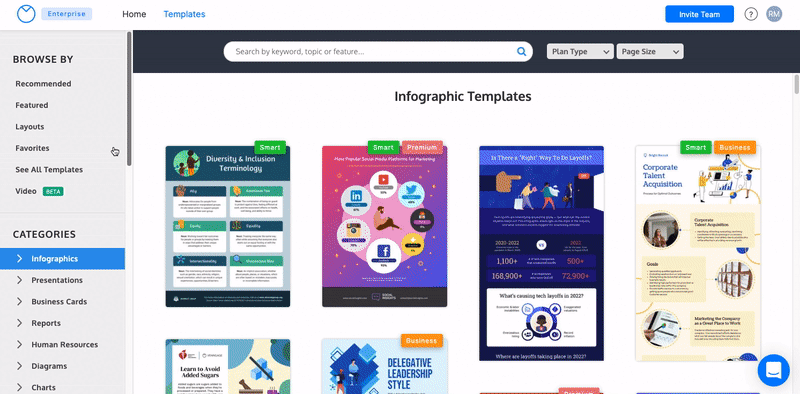 This will bring you to a blank design in the editor that you can customize to your style by adding icons, charts, and text!

Curious about upgrading? Compare our plan features side by side.