Configure your view of your design canvas using your mouse or keyboard, or touchpad.
Here's a quick video overview of the Zoom function in the Editor:
[Video description: A user navigates in the Venngage editor, using the Zoom feature in the editor to increase and decrease the viewing size of their design canvas. End description.]
Use the Zoom controls, located in the bottom right corner of the design canvas, to decrease or increase the size of your design and see your full work or smaller details more easily.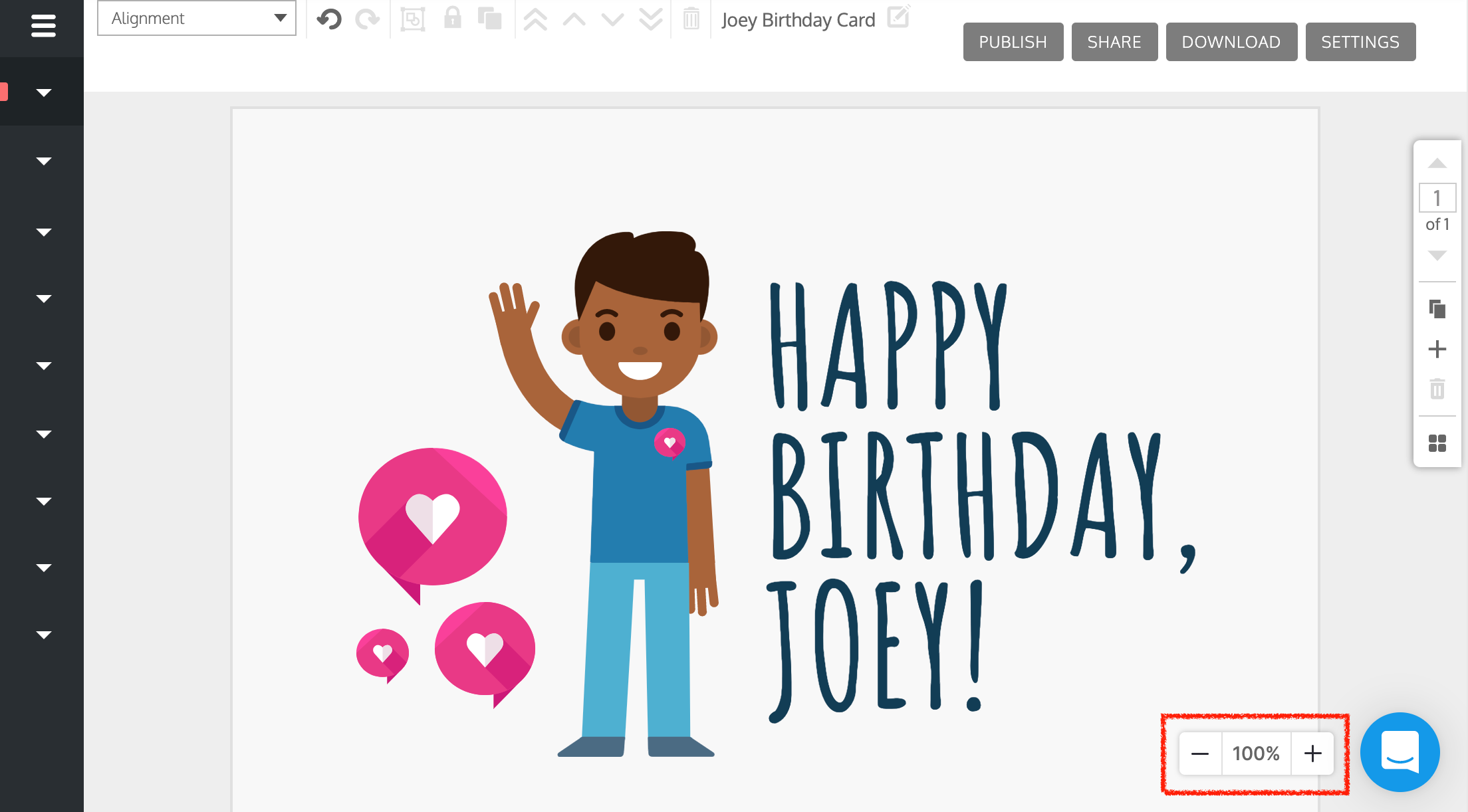 Click the minus symbol to zoom out and the plus sign to zoom in. The number (100%, 50%, 200%, etc.) will change in the control widget to reflect the percentage you've increased or decreased the zoom.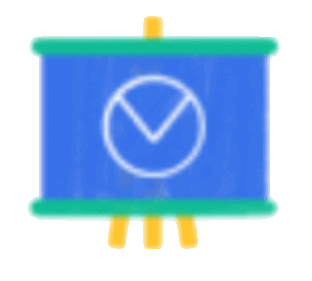 VENNGAGE MAKES IT EASY
Zoom controls can make your canvas look slightly
different in the Editor if your browser settings
aren't set to 100%. Design elements shifting out of
place when you hit publish? Try resetting your browser
zoom back to the default to correct the alignment
of your design elements.
Here are some handy keyboard shortcuts for using Zoom:
| | | |
| --- | --- | --- |
| OS/Device | Mac | Windows |
| Keyboard | ⌘ (Command) + or - | Ctrl + or - |
| Mouse | ⌘ (Command) and scroll | Ctrl and scroll |
Use two fingers on a touchpad or touchscreen and pinch or unpinch to zoom out or zoom in.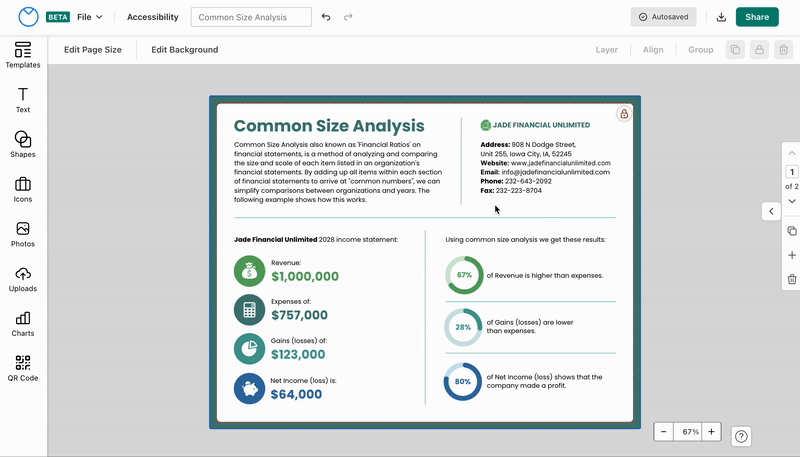 These commands work for our classic Editor and in accessible designs created in our upgraded Editor.

Curious about upgrading? Compare our plan features side by side.