Save any *.xlsx or *.csv format (Excel or Google Sheets compatible) spreadsheet to your device and import it into a chart spreadsheet in the Venngage Editor.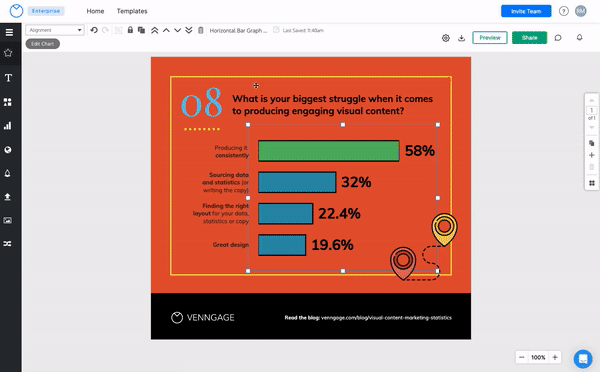 Select your chart; open the Edit Chart pane by double-clicking the chart or selecting the chart and clicking the "Edit Chart" button in the top toolbar.
Click "Import" to open the modal (box) and choose the *.xlsx or *.csv spreadsheet file you want to import into the chart spreadsheet.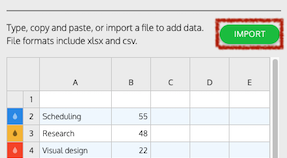 Double-click on the file or click "OK"; a modal will appear over the canvas when the import is complete. Click "Close" to continue.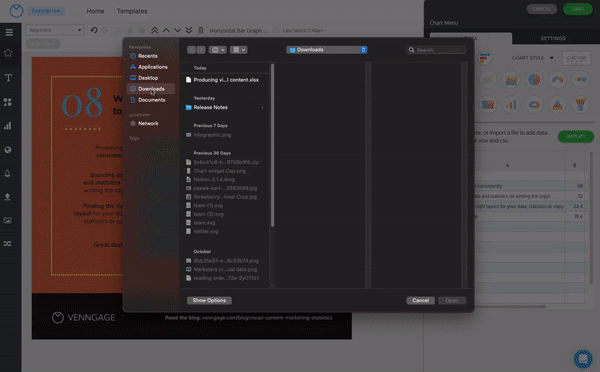 Click Save in the Chart Menu to save the imported data in your chart.
Change the chart colors from the spreadsheet in the "Data" tab of the Chart Menu or switch to the Settings tab for more chart styling options.

Curious about upgrading? Compare our plan features side by side.