Text is automatically tagged depending on the category you select when you add it to the design canvas, but things change. Tag your text to indicate to readers where they are in designs with different sections.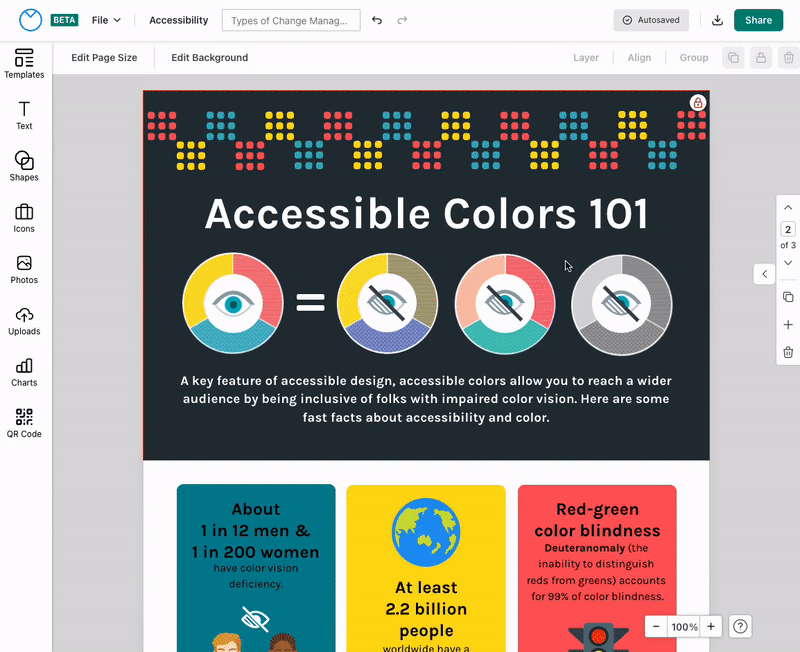 Select the text box you want to tag. Click (or Tab + Spacebar to select and open) the Text Tag menu in the top toolbar. From the menu widget, select the text tag.
A good rule of thumb for tagging text is to look at the text content, size and how close it is to the top of the page. Text that gives a short summary of the content of the page, appears in the largest font, at the top of the page, should usually be tagged "Title".
Learn more about tagging titles and headings in your accessible design.

Curious about upgrading? Compare our plan features side by side.