To change the skin tone of an icon:
Select Icons from the left toolbar. Look out for this thumbnail: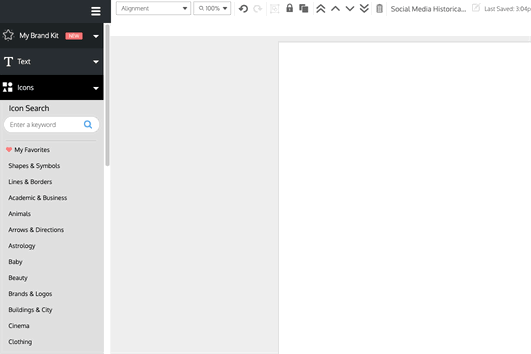 After you add an icon to the page, click it once.

Click the droplet button found on the top toolbar.

Select a new skin tone.

Click anywhere outside the colour picker to apply the new colour.