Our Editor has an auto-save function that automatically saves your work as you go.
How does auto-save work?
Start designing, and check the timestamp in the top toolbar; it shows you the last time the Editor automatically saved your design.
The auto-save timestamp is located in the top toolbar, next to the title of your design.

Close the Editor any time and come back to access your work just the way you left it.
How can I check my work is saved?
The "Last Saved" timestamp will reflect the last time changes were made in the document. It will update as you make changes.

The auto-save feature refreshes automatically every time you make a change on the design canvas in the Editor.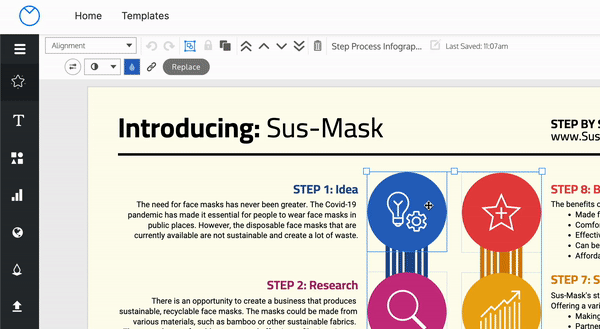 Your saved designs are always accessible from the My Design page.

Curious about upgrading? Compare our plan features side by side.