Create an accessible template in our upgraded Beta Editor.
From the Templates page
Search "accessible designs" or click on the category "Accessible" under "Browse By" in the left sidebar on the Templates page.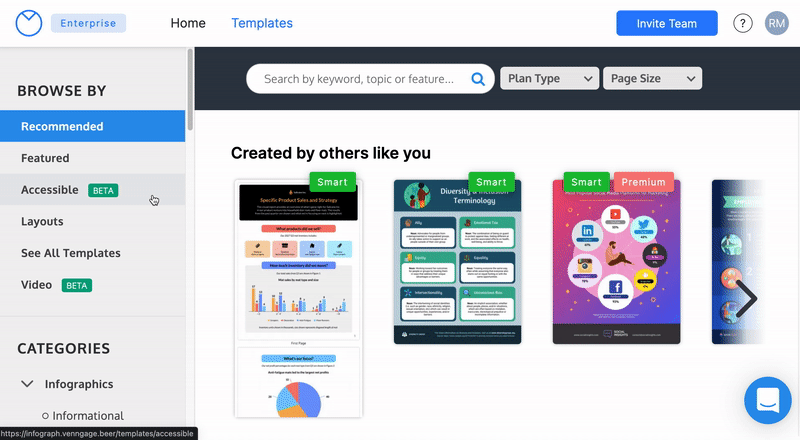 Customize your design with text, photos and icons; and change colors and design elements like border width and alignment using the left sidebar and top toolbar.
[Video description: A user on the Templates page of Venngage clicks "Create" on the preview tile of a design under the heading "Accessible Templates". A pop-up modal (box) appears with the heading, "Make this design accessible with our new editor (Beta)". The user clicks the "Try new editor" button on the bottom of the screen, and the design opens in the Editor. From there, the user selects several elements, changing the color of an icon, checking the alt text options for another, and selecting an icon from the left sidebar and resizing it on the design canvas. End description.]
Now you're ready to check the accessibility of your design.

Curious about upgrading? Compare our plan features side by side.