Headings, titles and subtitles guide readers by creating an overview of the structure of a document, marking different sections and subsections, and highlighting their content. Readers use these markers to navigate long or content-dense documents more easily and to determine what to expect in that section.
How do I mark headings or other text?
Use text tags in Venngage's upgraded Editor to indicate whether a text box contains:
Select the text box you want to tag on your design canvas.
Click the "tag" icon at the far right end of the top toolbar to bring up the Text Tag menu, pictured here:
Select the text tag you'd like to use. In the picture above, the text "Microlearning Objectives (MLO)" is selected and tagged as "H1", which is appropriate since it appears as a header above a paragraph of text.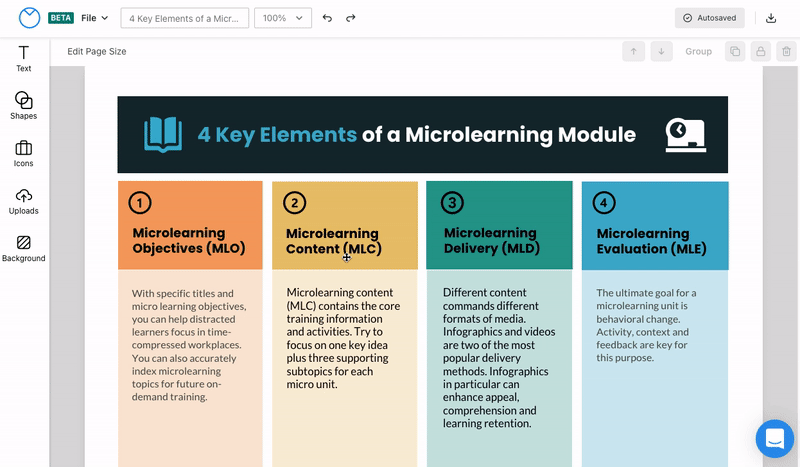 Use the tag "P" for paragraph text, that is, any sentence or paragraph of text that represents the content of a section rather than a defining title.
A handy visual guide to text tag hierarchy
How do I use Venngage's Accessibility Checker to check my text tags?
Click on File at the top of the Venngage Editor and select Accessibility Check Accessibility to open the Accessibility Checker.
This will open up a panel on the right that gives 11 categories of accessibility for you to assess, and guidance for meeting accessibility requirements under each "issue" that is flagged in the checker.
Collapse or expand each section by clicking on it; in the GIF above, the user collapses the "Document Title" section and scrolls down to the "Headings" section, which they expand.
Expand the Headings section. This will auto-select the text boxes on the design, and make their respective text tags visible in the top-left corner of the text box, as pictured in the GIF below:
Check the text tags on each text box in your design. Select each text box individually to bring up the text tag tool in the top toolbar and tag it correctly.
Click the checkmark in the Accessibility panel at the bottom of the Headings section when you're done to verify that your "Heading tags follow best practices".
Why are headings important?
According the success criteria outlined by the Web Content Accessibility Guidelines, correctly used headings will:
Quick tips for ensuring your headings are accessible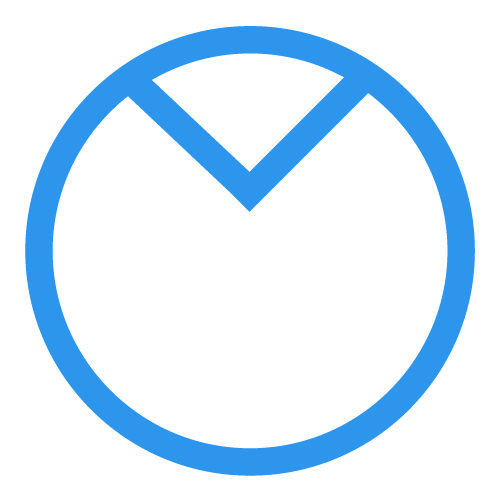 Curious about upgrading? Compare our plan features side by side.