Generate a random palette
Access the Color Palette Generator from the Venngage Tools page.
Click the "Random Palette" button at the top of the color tiles. Scroll down and click "Load more palettes" to see the full range.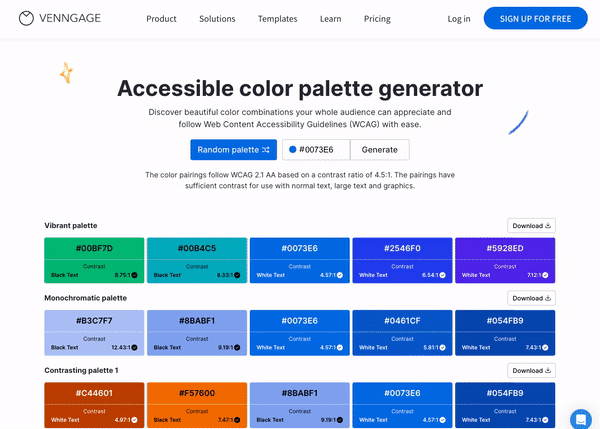 Each row represents a palette with a distinct focus—"vibrant", "light to dark", "pastel", etc.

Under each color tile is the Web Content Accessibility Guidelines score relating to color contrast for either black or white text.
Generate a color palette from a custom color
Type your color into the HEX Code text field beside the Random palette button.

Click "Generate" to generate custom color palettes based on the color you entered; click "Load more" to see all.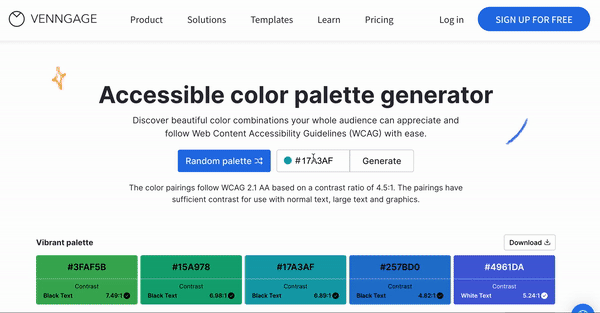 Download your color palette
Click the "Download" button or screenshot the palette to save the HEX codes for use in your design or My Brand Kit.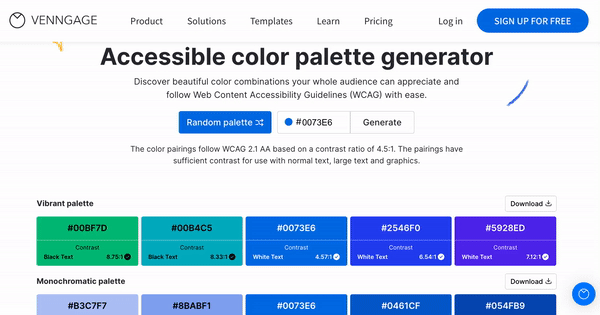 Curious about upgrading? Compare our plan features side by side.