Hover over the column divider of the column you want to resize. Click and hold to drag the divider left or right and resize the column.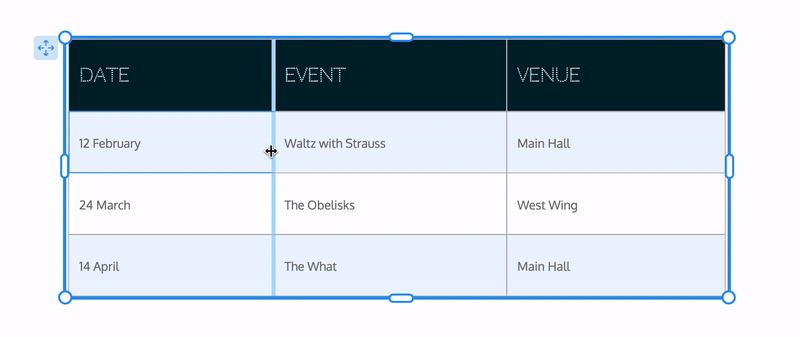 You can resize the table by expanding the last column on the right. Use the center handle on either side of the table to expand the last column, then resize the individual columns.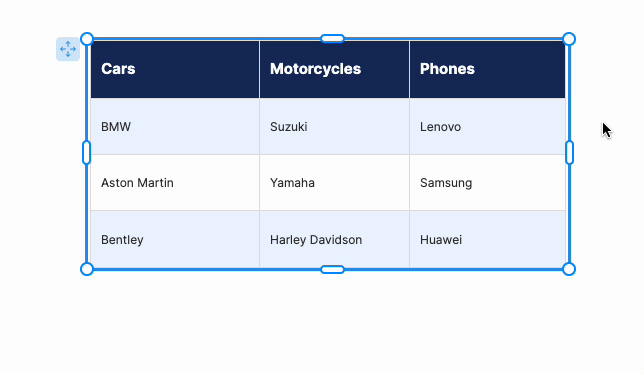 Resize rows with the top or bottom handle of the selected table. Click and drag away or toward the table to make it larger or smaller.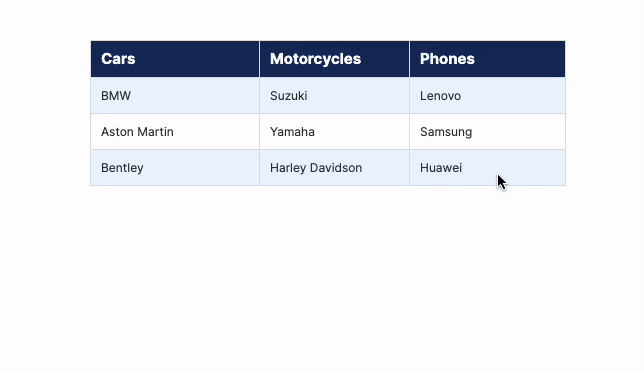 Curious about upgrading? Compare our plan features side by side.