Resize to increase icons
The bars of the chart are made of repeating icons. To add more icons to a bar or column (relative to their data value), resize the chart.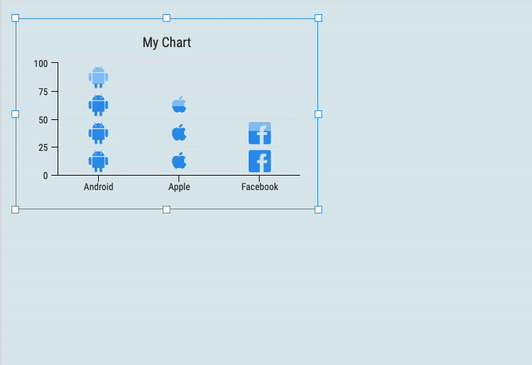 Customize the icons and text appearance
Access the Chart Menu to customize you chart. Double-click on the chart or select the chart and click "Edit Chart" in the top toolbar to open the Chart Menu panel.
Under the "Data" tab of the Chart Menu, click on an icon thumbnail next to a data row to change it. Change the data values by clicking into that row or column and editing the word or number.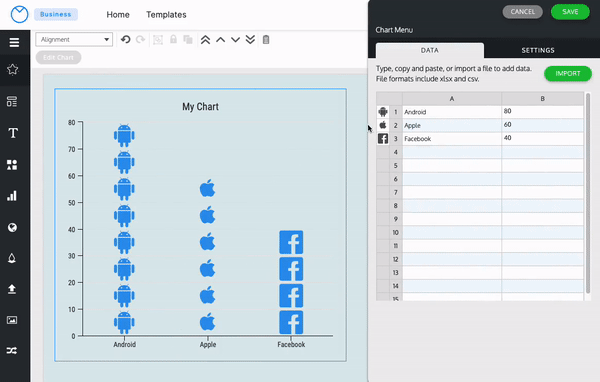 Under the "Settings" tab, change icon colors with the Color Tool by clicking on Icon Color 1 or Icon Color 2. Change the background color of the chart with Background Color.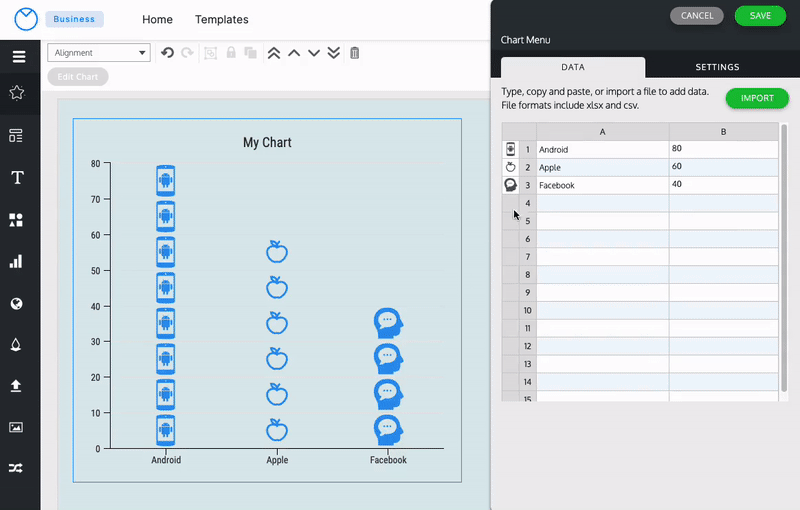 Toggle features on and off to display labels and titles. Expand each section to access that chart feature's customizable option, like font size, font style, font color, etc.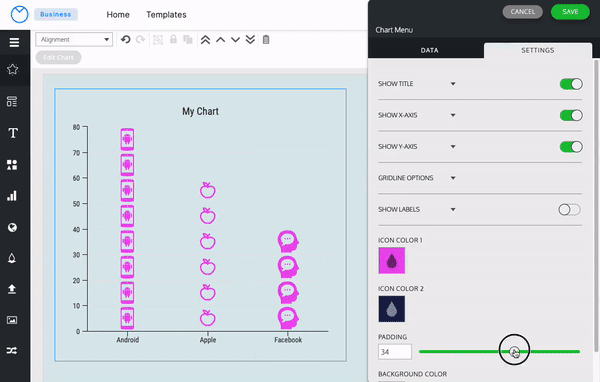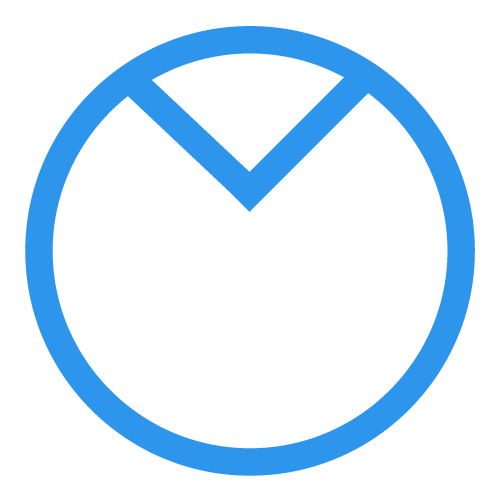 Curious about upgrading? Compare our plan features side by side.