Smart Guide alignment
Alignment Smart Guides automatically appear as you move different elements on the canvas.
Bright green lines indicate where the element is, relative to the horizontal or vertical center of the canvas.
Bright pink lines indicate how the element you are moving is positioned relative to other elements on the design canvas.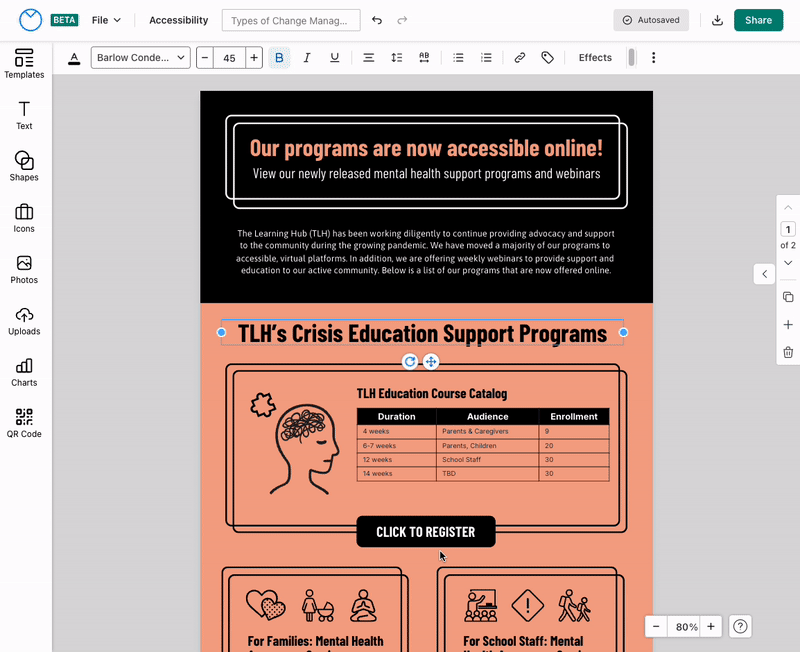 Turn the guidance Grid on or off
The Grid overlays your canvas in the Editor so that you can line up elements in you design perfectly. The grid is off by default.
To turn it on (or turn it off), go to File and click (or Tab + Spacebar) Show Grid.
A checkmark will appear next to "Show Grid" when the grid is on, and it will overlay the design canvas (but only in the Editor; no need to worry about it showing up when you share or export). To turn the Grid off, simply click "Show Grid" again in the top toolbar to remove the checkmark next to it, and turn off the Grid.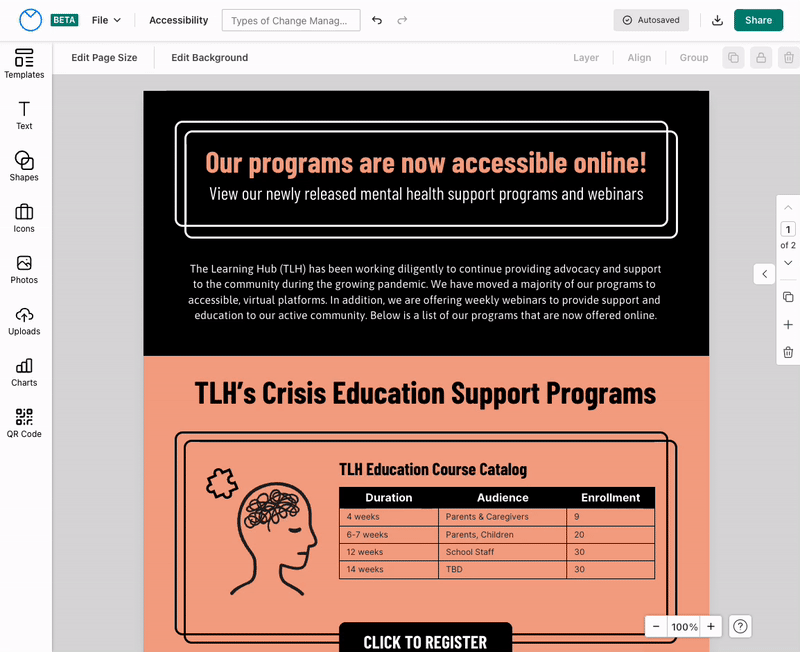 The upgraded Editor also offers tools for automatically distributing and aligning visual elements on the canvas.
Turn the margins on or off
The Margins show a 1-inch border around the canvas. The margins are off by default.
To turn them on or off, select File in the top toolbar and click "Show Margins". When the margins are on, a checkmark appears next to the "Show Margins" option in the File menu.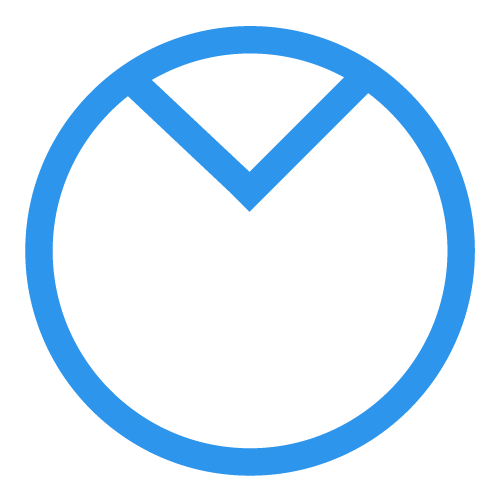 Curious about upgrading? Compare our plan features side by side.