When you add an icon row or icon grid chart to your design, you can customize the appearance of the icons by adjusting the fill value, changing the number of icons, changing the colors or changing the icons used in the chart.
Resize and reposition
Move the chart to the position you want on the design canvas.
Change the dimensions of the chart with the bounding box (click and drag to resize).
Change the fill value
Icon charts show two colors to indicate the value.
The first fill color is controlled by the Fill %.
Click the Fill % drop-down and change the percentage to change the number of icons with the first color fill in your chart.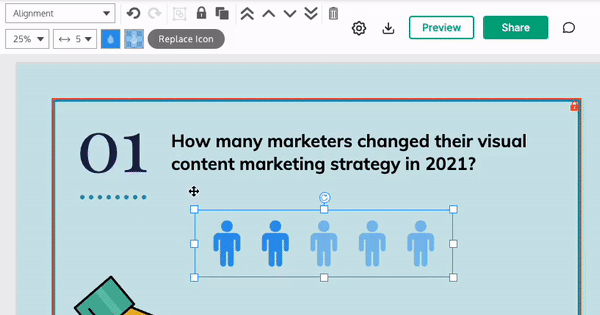 Change the number of icons
Icon Row and Icon Grid charts can be customized to display different numbers of icons (the fill will stay the same, based on the percentage you select).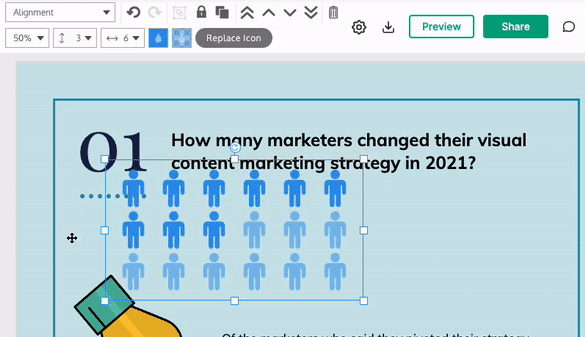 Select the chart. Use the drop-down menus to change the number of icons per row in an Icon Row chart, and the number of icons per column and row in an Icon Grid chart.

Resize the chart to change the spacing between the icons in the chart.
Change the colors of your icon chart
Icon Row and Icon Grid charts have two colors determined by the fill value (%). The first fill color is equal to the fill value and the remainder is represented by the second fill color.
These colors appear as Color Tool icons in the top toolbar when you select the chart.
Select your chart, then click on the color you want to change. Use the Color Tool widget to adjust the color to your liking; click the 'x' in the top right corner of the widget, or anywhere on the canvas, to save your changes and close the widget.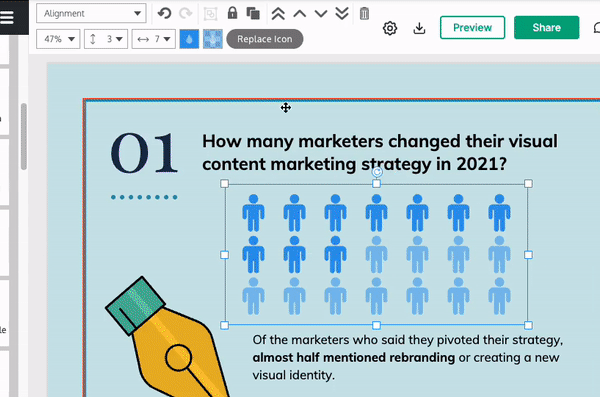 Change the icon image
Double-click the icon chart. You can also click once on the chart to select it, then click Replace Icon in the top toolbar.
Scroll through the icon gallery and choose a new icon; or enter a search term to narrow your choices.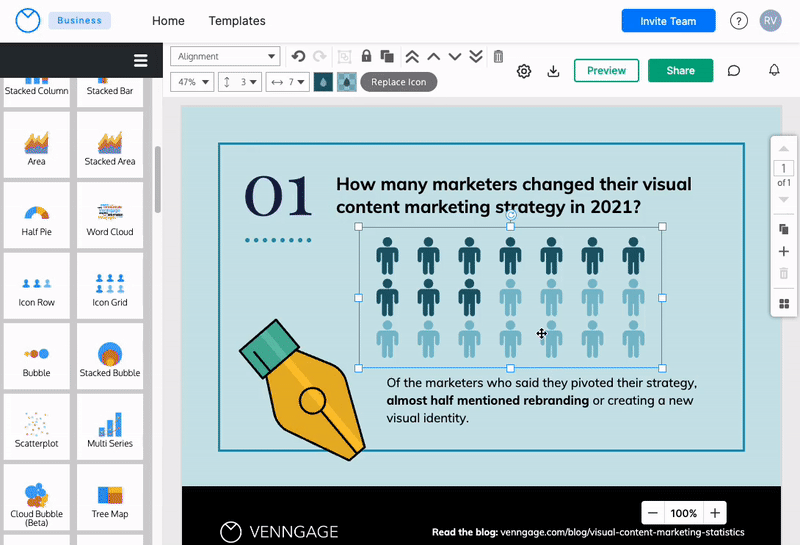 Select an icon. You can click anywhere on the page to exit the Replace Menu.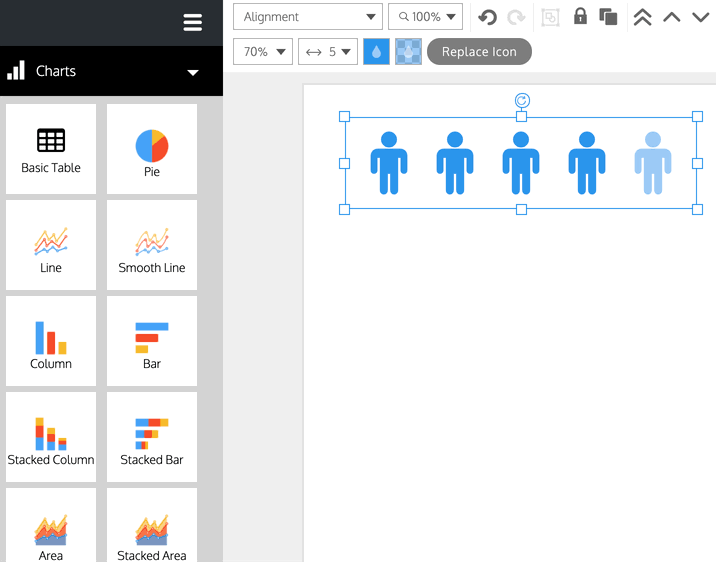 Curious about upgrading? Compare our plan features side by side.