Set the page orientation to landscape or portrait
On the toolbar above the editor, click Settings.
Under Custom Page Size, use the Portrait and Landscape icons to change the orientation of your design page, clicking on the one you'd like to use.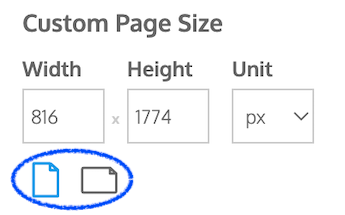 Undo changes you've made
The option to Undo changes to your design pages size will appear as soon as you make changes to the size or orientation in the Settings.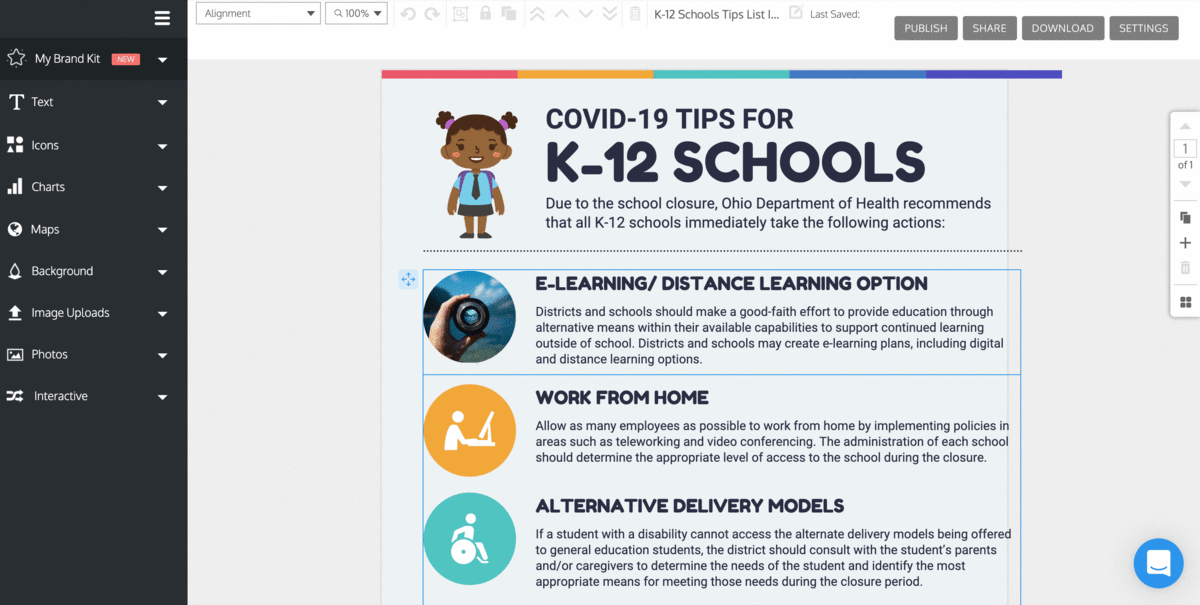 Click the grey Undo button beside the drop-down menu of standard page sizes under Page Resize.

Curious about upgrading? Compare our plan features side by side.