Resize your design template canvas to fit standard page sizes, social media sites, or use your own custom dimensions.
Use a preset size
The upgraded Editor offers multiple page size presets that make it easy to set the canvas to the dimensions you need.
Click "Edit Page Size" in the top toolbar.
Select the page or post size and click on it to change the dimensions of the canvas.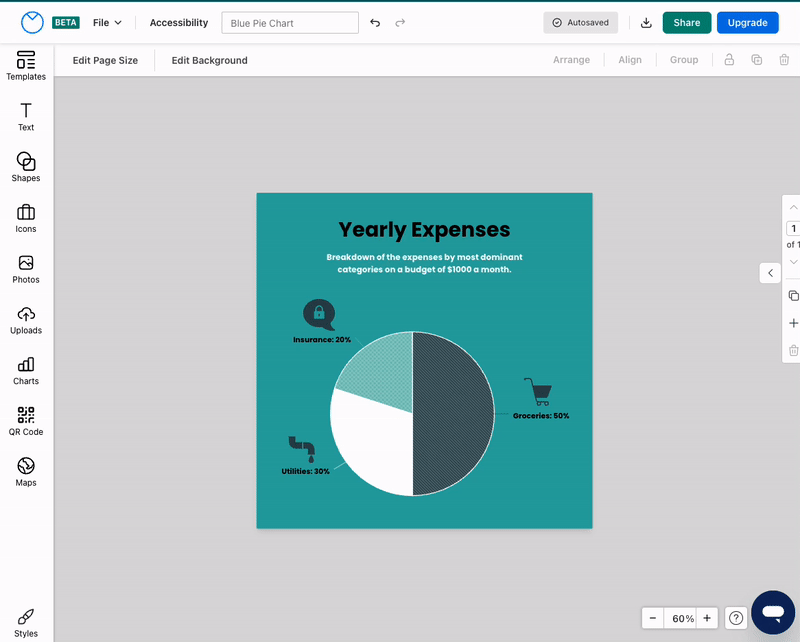 Standard Page Size
Letter (8.5in x 11in)
Legal (8.5in x 14in)
Tabloid (11in x 17in)
A3 (11.69in × 16.54in)
A4 (8.27in × 11.69in
A5 (5.83in × 8.27in)
Presentation 16:9 ratio (1024px × 576px)
Social Media Posts
Instagram post (1080px x1080px)
Facebook post (1200px x 630px)
LinkedIn post (1200px x 628px)
Twitter post (1024px x 512px)
Pinterest post (735px x 1102px)
Use a custom size
Click "Edit Page Size" in the top toolbar.
Under the Custom Page Size section, enter the Width and Height of your canvas to set the dimensions.
Use the Unit drop-down to change the value of the dimensions; choose from px (pixels), in (inches) or cm (centimeters).

Undo changes to the page size
The canvas dimensions will change when you click on a preset page or post size, or enter your custom dimensions.
Use CMD + Z or CTRL + Z on your keyboard to undo changes to the canvas size, or click the Undo button in the top toolbar to reverse the changes.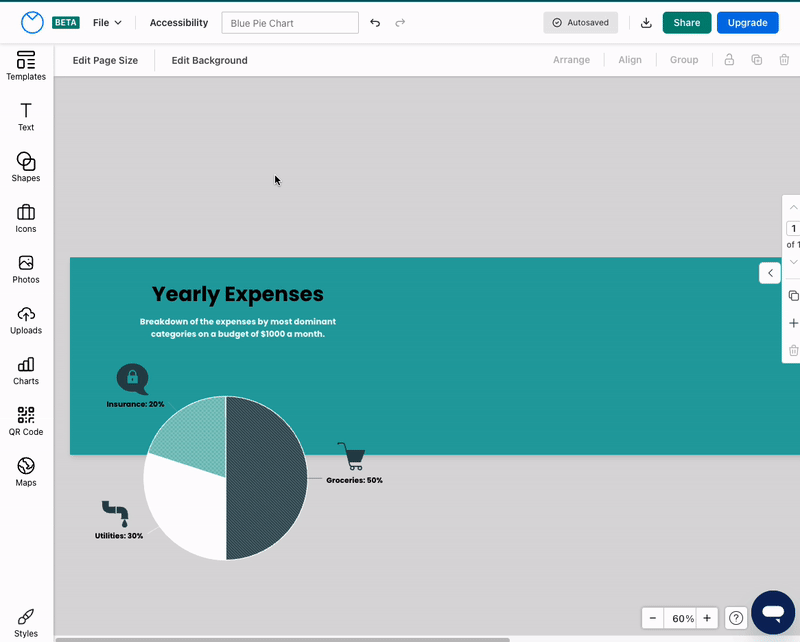 You can also change the page orientation from the Edit Page Size widget.

Curious about upgrading? Compare our plan features side by side.