Our team has been hard at work creating a slick, powerful upgraded version of the classic Venngage Editor that makes creating your next infographic, report or poster (and more!) as easy as can be.
Features you'll only see in our upgraded Editor
Tools for creating accessible designs
Editing templates
Preview the pages in your design with the thumbnails in the Page Manager
The undo and redo tool retains your change history when you navigate away from the page you're working on
Template pages load faster when you're opening them in the Editor, and switching from page to page in a multi-page design template
An expanded canvas space makes it easier to see and change design details
Make more styling changes to multiple objects at once with multi-select
Undo and redo now applies to adding and deleting pages within your design
Visual elements and interactive effects
Technical stuff that might not be obvious, but will improve your experience:
Elements that you copy over from one page to another in a multi-design template are pasted in the same position as they were copied from
Clicking and dragging over multiple elements to multi-select won't pick up elements locked to the canvas
What we're working on
Chart types like: combo charts, scatterplots; treemap charts; half-pie, funnel and pyramid charts; bubble maps and charts; stacked and cloud bubble charts
More data formatting and legend styling options for existing and new charts
Linking to pages within a design template
Linking shapes, images and icons
Print bleed guides to ensure your template prints perfectly the first time
Add page numbers in different styles to your template pages
More customization of headers and footers
Copying designs and saving templates from inside the Editor
Add patterns to the background of your design canvas
Icons with customizable diverse skin tones
Commenting on designs within your Team
Control the grid size when using the grid overlay feature in the upgraded Editor
Embed your design in an email or webpage with HTML code
Export your 50+ page designs from the Editor (for Business and Enterprise users)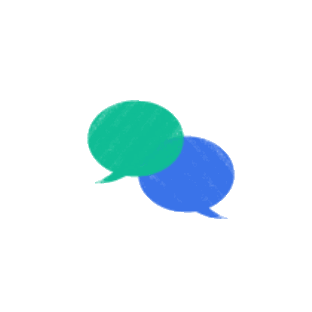 Questions or comments? We want to hear from you!
Chat with us using the messenger in our Help Centre,
or email us at info@venngage.com.