💡 New Features
Sort templates with tags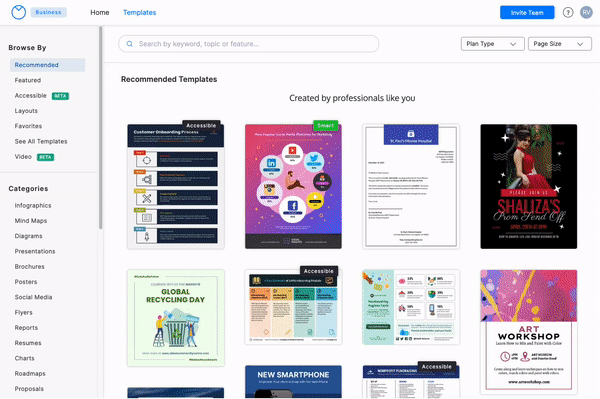 🦾 Improvements to our upgraded Editor
Expanded alignment & distribution tools
Use improved alignment and distribution tools to quickly and easily align one element or more to the left, right, top, middle or bottom of the design canvas; align multiple elements with each other; distribute three or more widgets equally.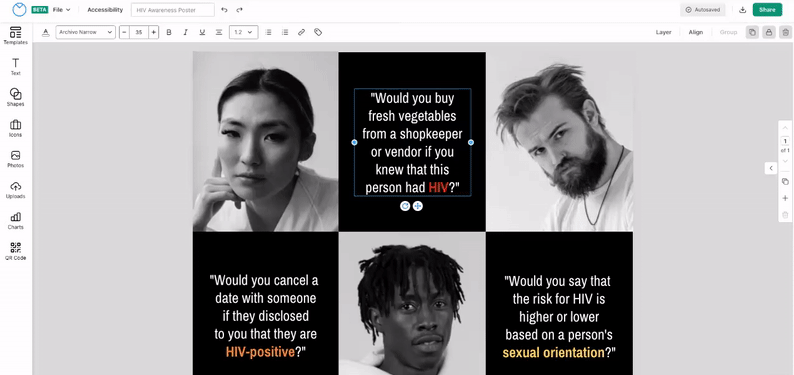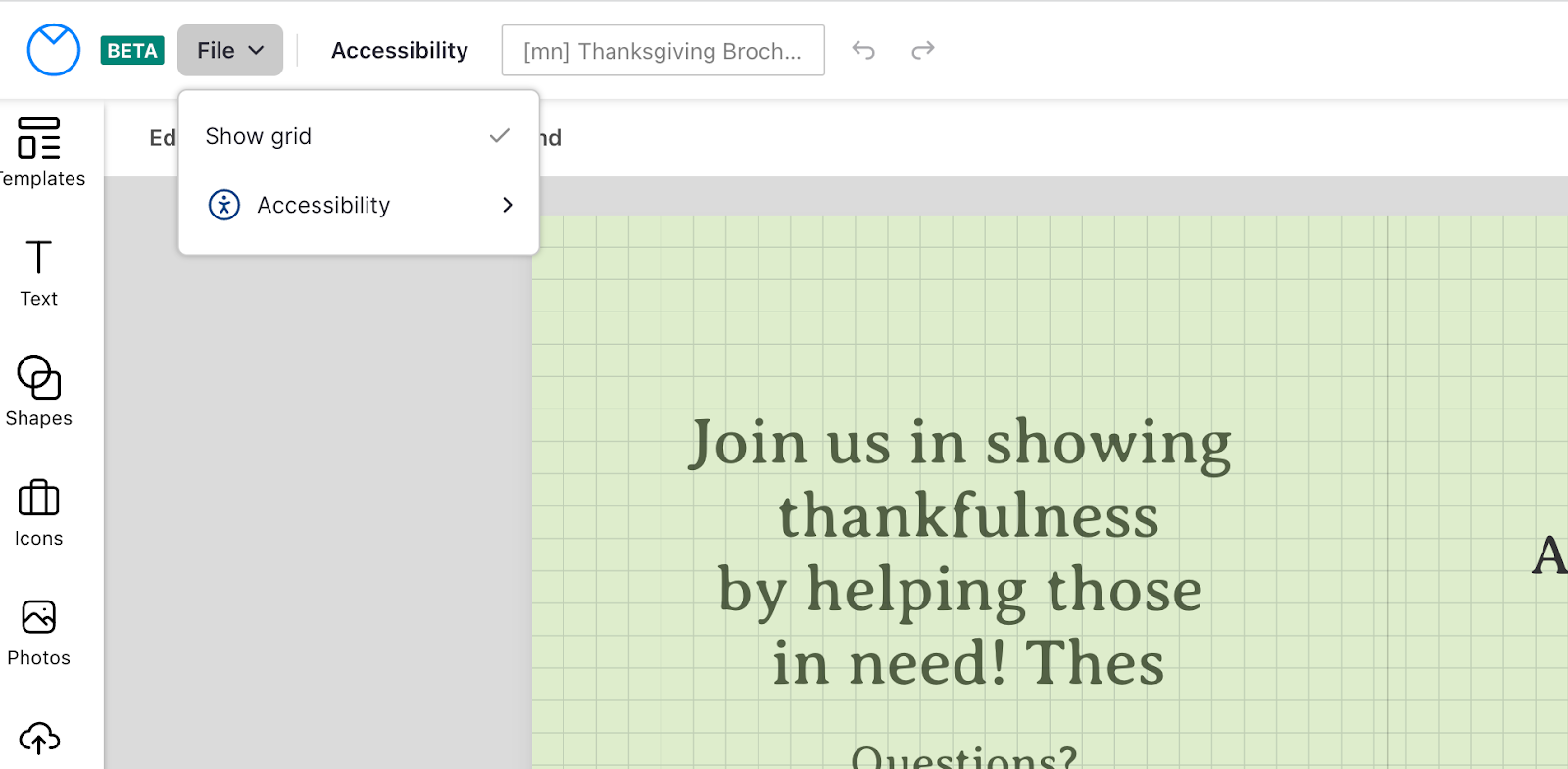 Customize text styling with text effects, spacing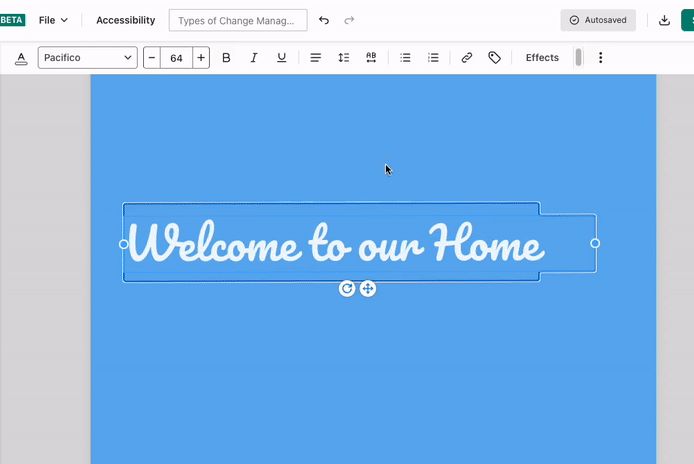 Style text with effects, including shadow, outline, glow, offset, and repeat. Control the offset, direction, blur, transparency and even the color of some effects.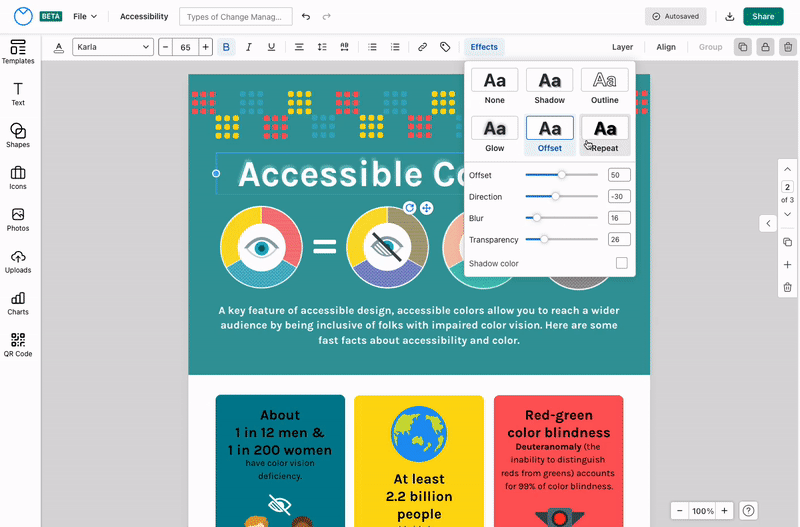 Add a word customizable word cloud to your accessible design
Users on a paid subscription plan can add a customizable Word Cloud to their accessible design by inputting a word list or a passage. Adjust the colors of the words in the cloud, randomize word position, and swap with other compatible charts.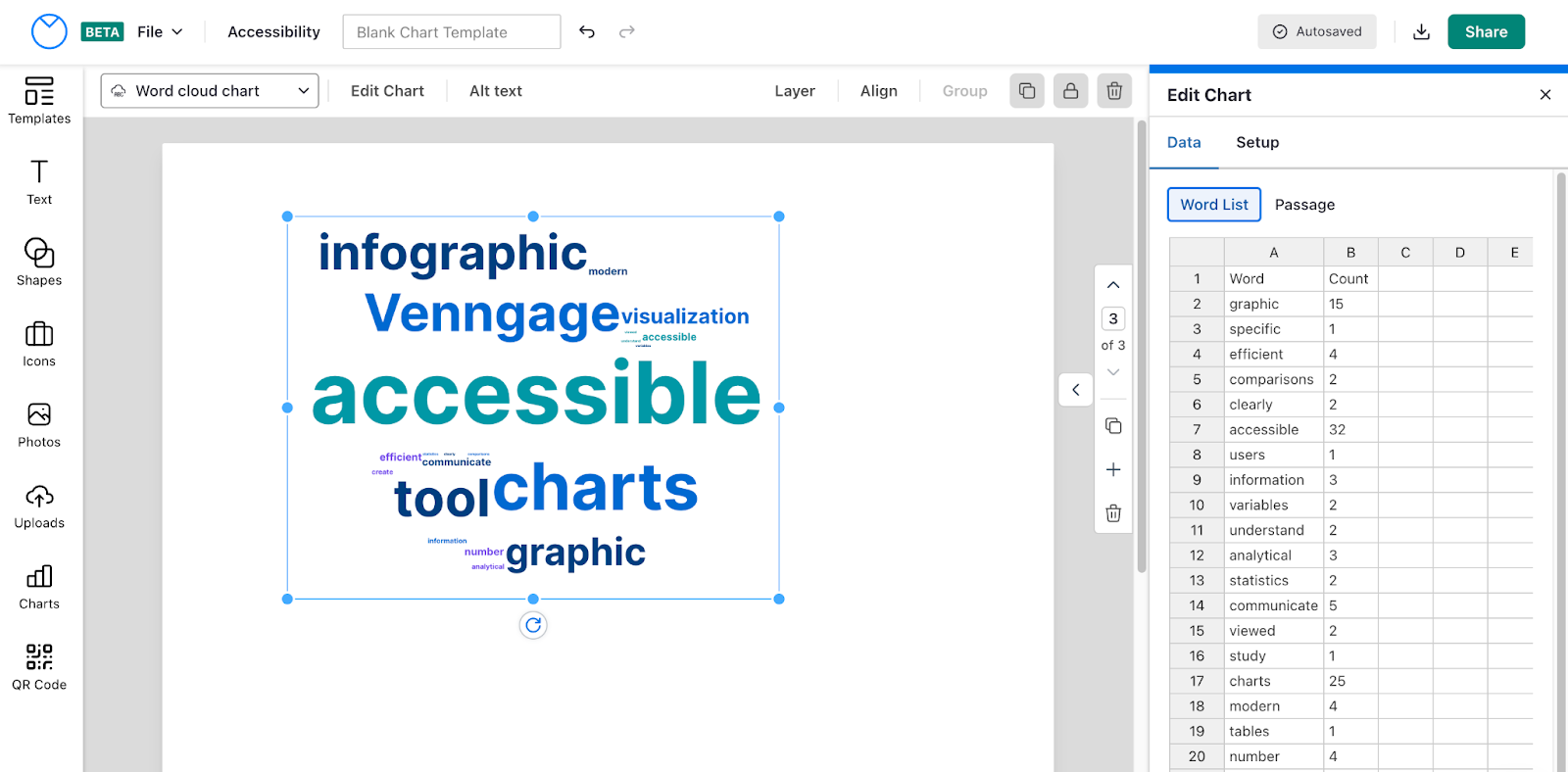 Curious about upgrading? Compare our plan features side by side.