Don't want a design to appear on the Team Designs page? Use the toggle under Sharing to turn off sharing for a design, or delete it directly.
Turn the Sharing toggle off
Access the Share modal.
From the My Designs page, move your cursor over the design you want to unshare, and either:
click the Share option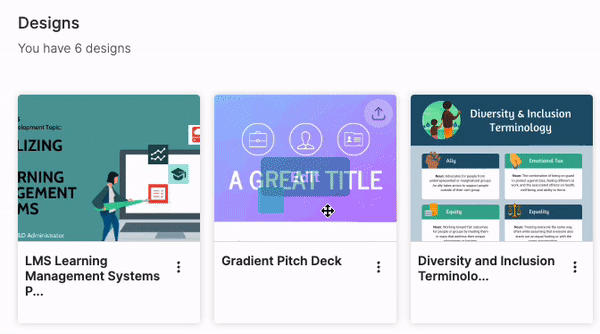 or open the design in the Editor by clicking Edit and click Share in the top toolbar.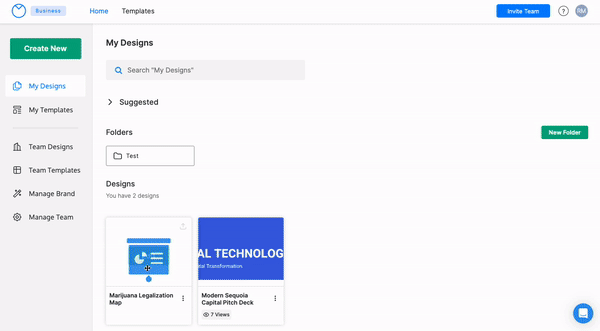 From the Share modal, click the Share toggle to move it into the "off" position. Click "OK" on the pop-up that confirms turning off sharing will remove other Team members' access to the design.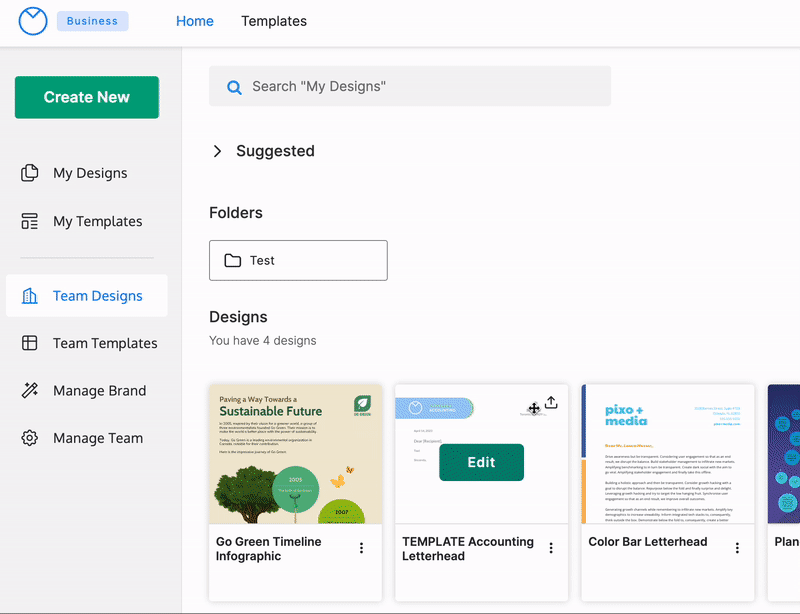 Delete the design
Delete the design if you no longer need it, or if you've made a copy.
This will permanently delete the design from Team Designs and your My Designs.
From the Home page, click on Team Designs in the left sidebar. This page shows you all of the designs your team has shared, and any folders created to organize them.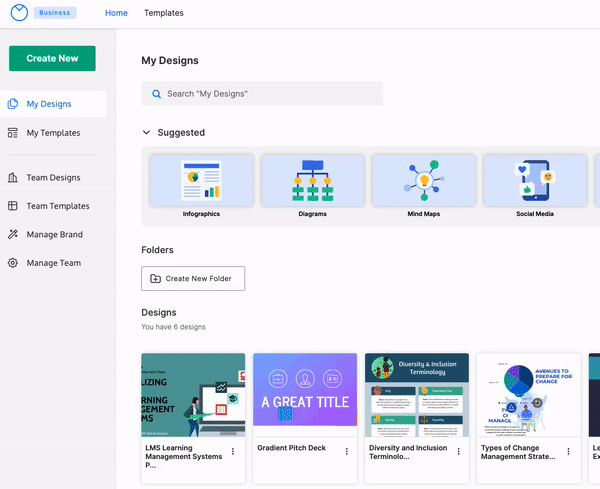 Click on the kebab (three vertical dots) menu on the design thumbnail of the design you want to delete.
Click "Delete Design" and confirm by clicking Delete on the modal that comes up.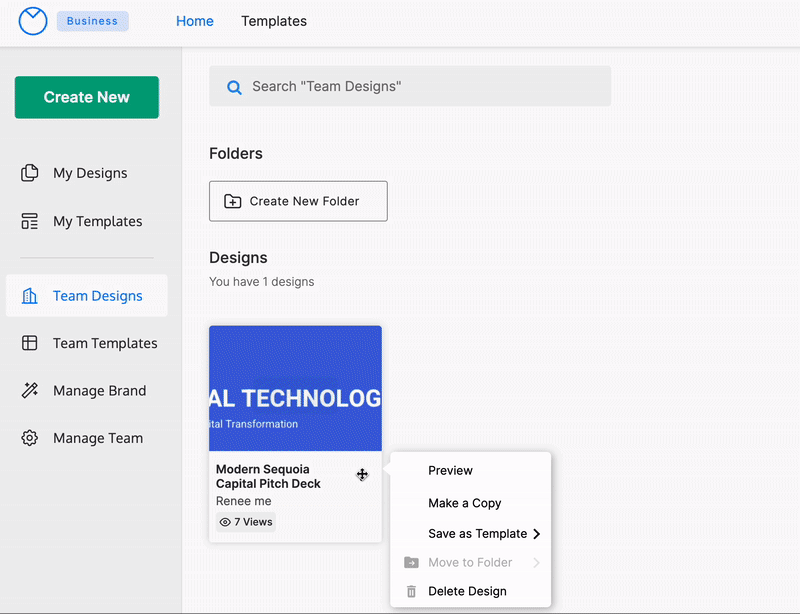 You can also delete a shared design from your My Designs page, and it will be removed from Team Designs.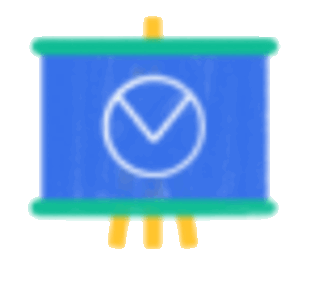 VENNGAGE MAKES IT EASY
Business users can save templates for other members
of their organization to create copies of in Team Templates,
or share collaborative designs for members to
work on together in Team Designs.

Curious about upgrading? Compare our plan features side by side.