You can use keyboard shortcuts to copy and paste smart lists, smart charts, and single smart shapes across different pages and different designs.
How to copy between designs
Start by opening each design in two separate browser tabs. Open one tab with the design for copying and another tab where to paste the design.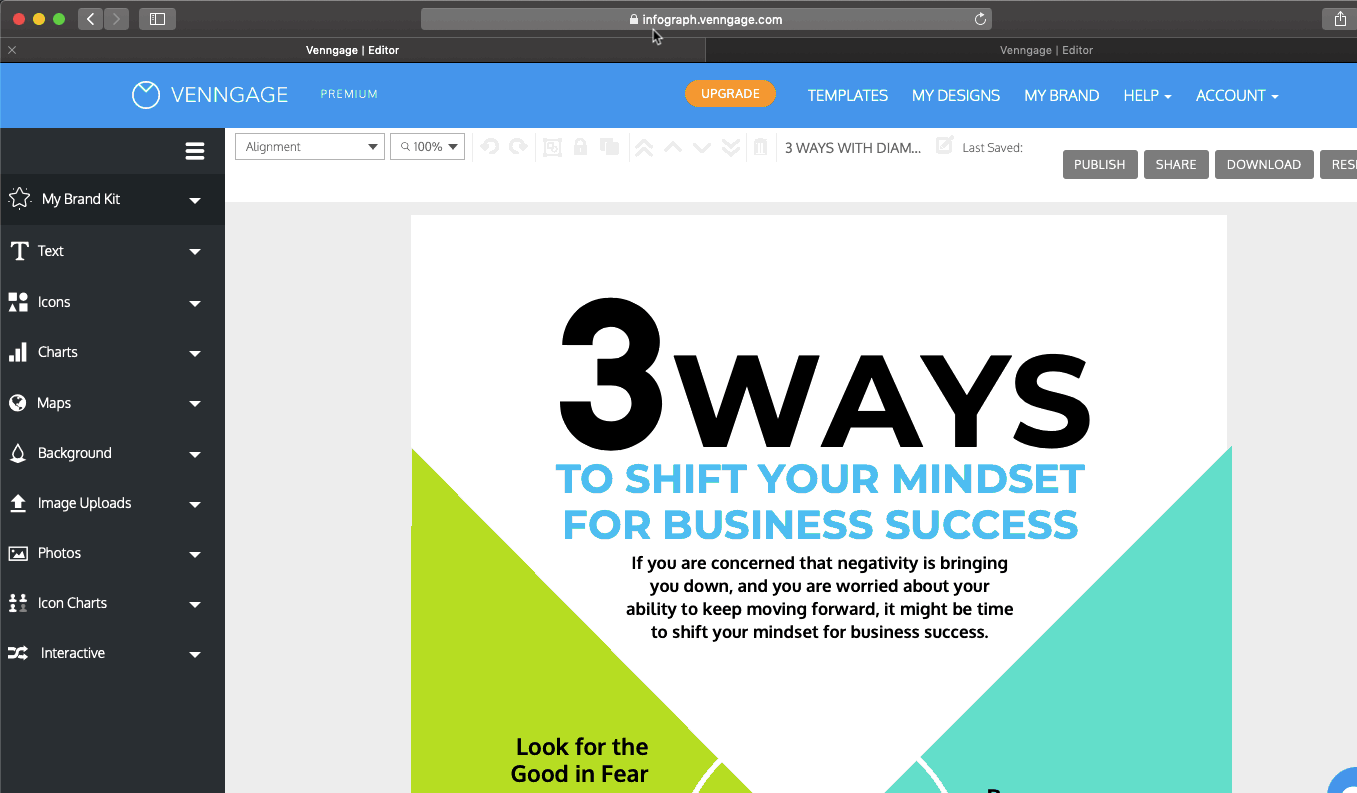 2. Open the tab with the design that you want to copy. You may want to zoom out and check that there are no locked items on the page.
3. Select all items that you want to copy. There are two ways to select multiple items at once:
a. Shift button: while holding down the Shift button on your keyboard, select each item one at a time.

b. Mouse: Click and drag to select all items at once. A blue box appears on the screen as you click and drag, which will highlight and select the items.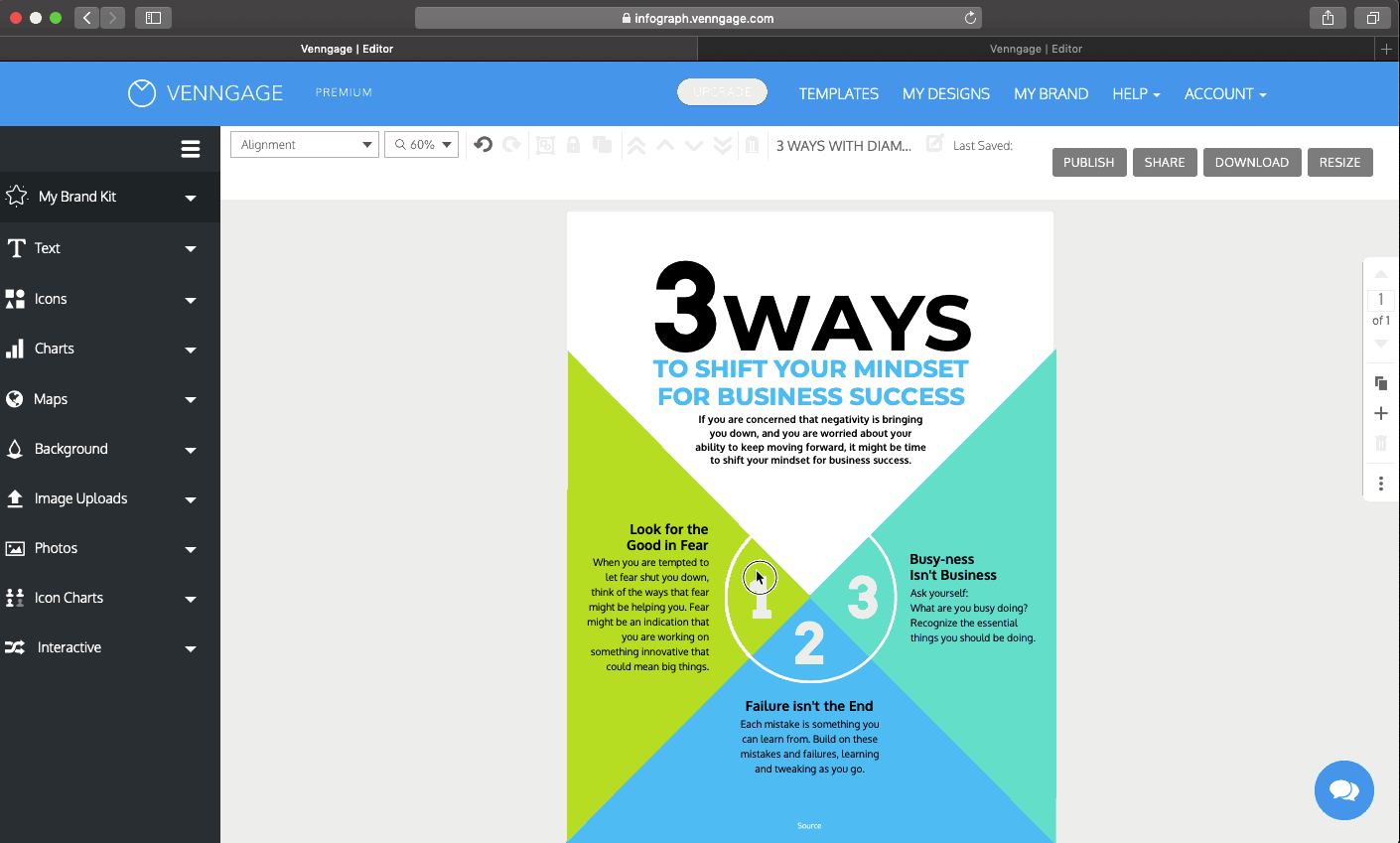 4. Once all the items are selected, they can be copied by being grouping. On Mac, use Command-C and on PC, use Ctrl + C.

5. Now, you can paste the design. Go back to the second tab that you opened in step one. On Mac, use Command-V and on PC, use Ctrl + V.

6. The copied items are automatically grouped once they are pasted into the second design. Use the handles at the edges of the grouped items to resize them. You can ungroup the items using the steps outlined in this help article.
FAQ
My background was not copied over, what do I do?
The background of the design cannot be copied over with other elements. You can re-apply the background color. Click here for a guide on how to change the background color.
The items cannot fit on the page?
If you have two different page sizes, you need to either resize the page or resize the items so they can fit. To change the page size, click Resize on the top right corner. Learn more about resizing pages by clicking here.
Curious about upgrading? Compare our plan features side by side.