Icon charts are perfect for representing simple demographic statistics or more complex data in an engaging style. Choose from Icon Row, Icon Grid, Icon Column or Icon Bar charts to add to your design canvas.
Add an icon chart to your design
Click Charts in the left sidebar.
Select from Icon Row and Icon Grid, which are perfect for simple stats and data.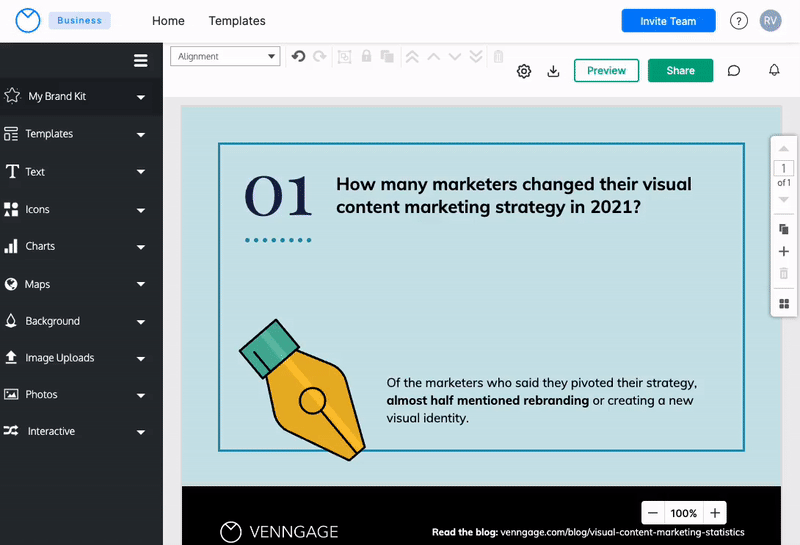 Scroll down to add an Icon Column or Icon Bar chart.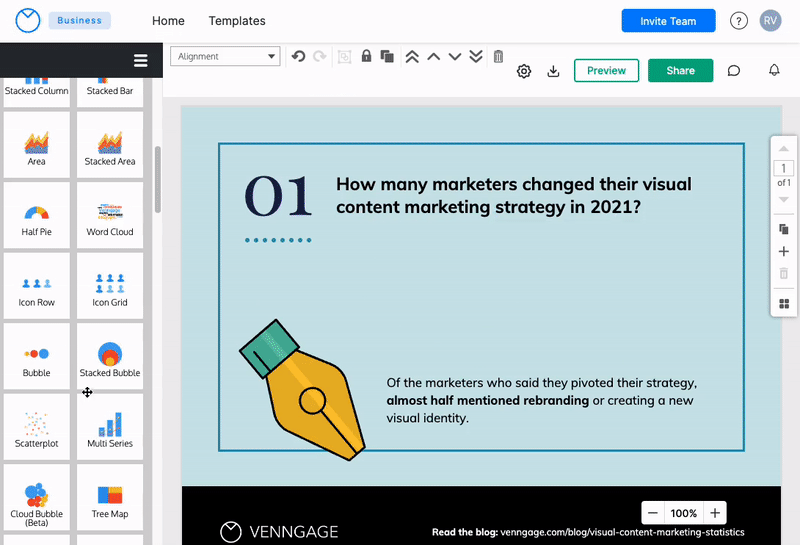 Click on the chart to add it to your canvas. Once the chart is added, you can customize its appearance.

Curious about upgrading? Compare our plan features side by side.