We make it easy for you to customize charts on ready-made infographics with your data. Learn how with this article.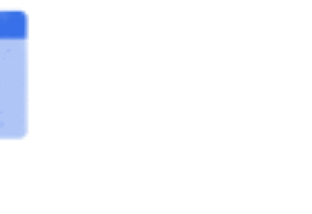 Pssst 🤫
Rather watch a video than read?
Check out this quick video overview
on how to add, import and edit charts.
Select the chart you want to edit.
Open the Edit Chart pane: double-click the chart, or select the chart and click"Edit Chart" in the top toolbar.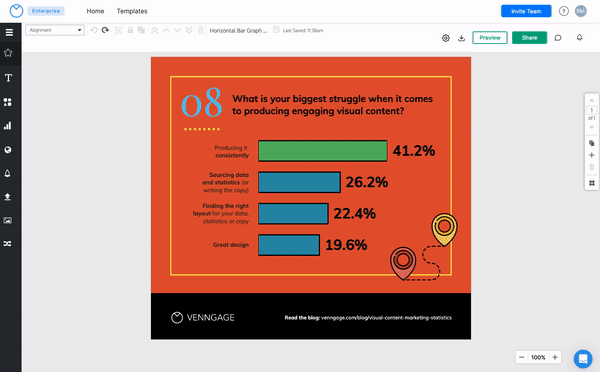 Add chart data by typing data into a cell in the chart spreadsheet under the "Data" tab.
Copy data from an external spreadsheet like Google Sheets or Microsoft Excel and use CTRL+V or CMD+V to paste values into the chart spreadsheet.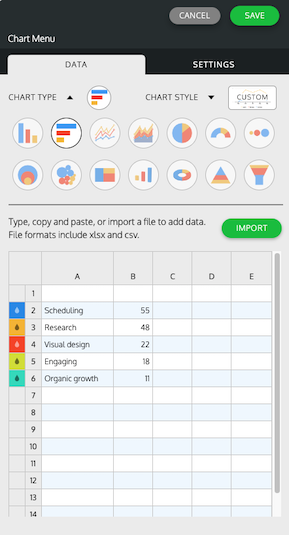 Edit data in the same way; open the Chart Menu pane and modify the values in any cell in the chart spreadsheet.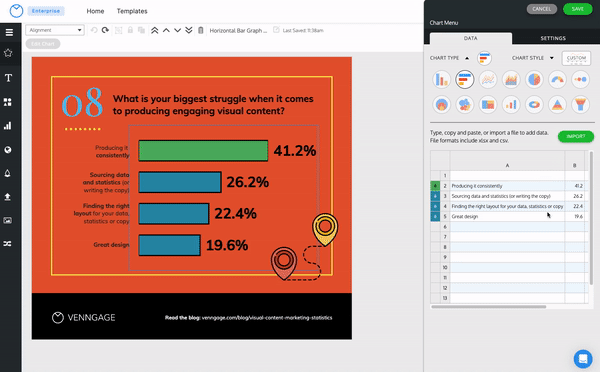 The data in your chart will preview automatically on the design canvas but won't save unless you click the "Save" button at the top of the panel.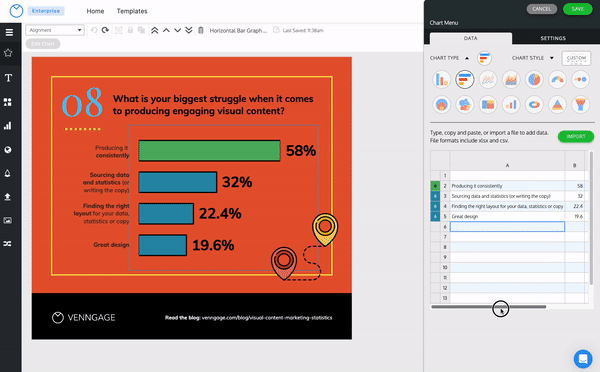 Click Save to save the changes to your chart.
Select Cancel to exit the Edit Chart pane without saving the changes.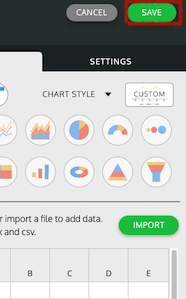 Change the chart colors from the spreadsheet in the "Data" tab of the Chart Menu or switch to the Settings tab for more chart styling options.

Curious about upgrading? Compare our plan features side by side.