Add a form
Click Interactive on the left toolbar.
Select Forms. You can then click and drag the form on the page.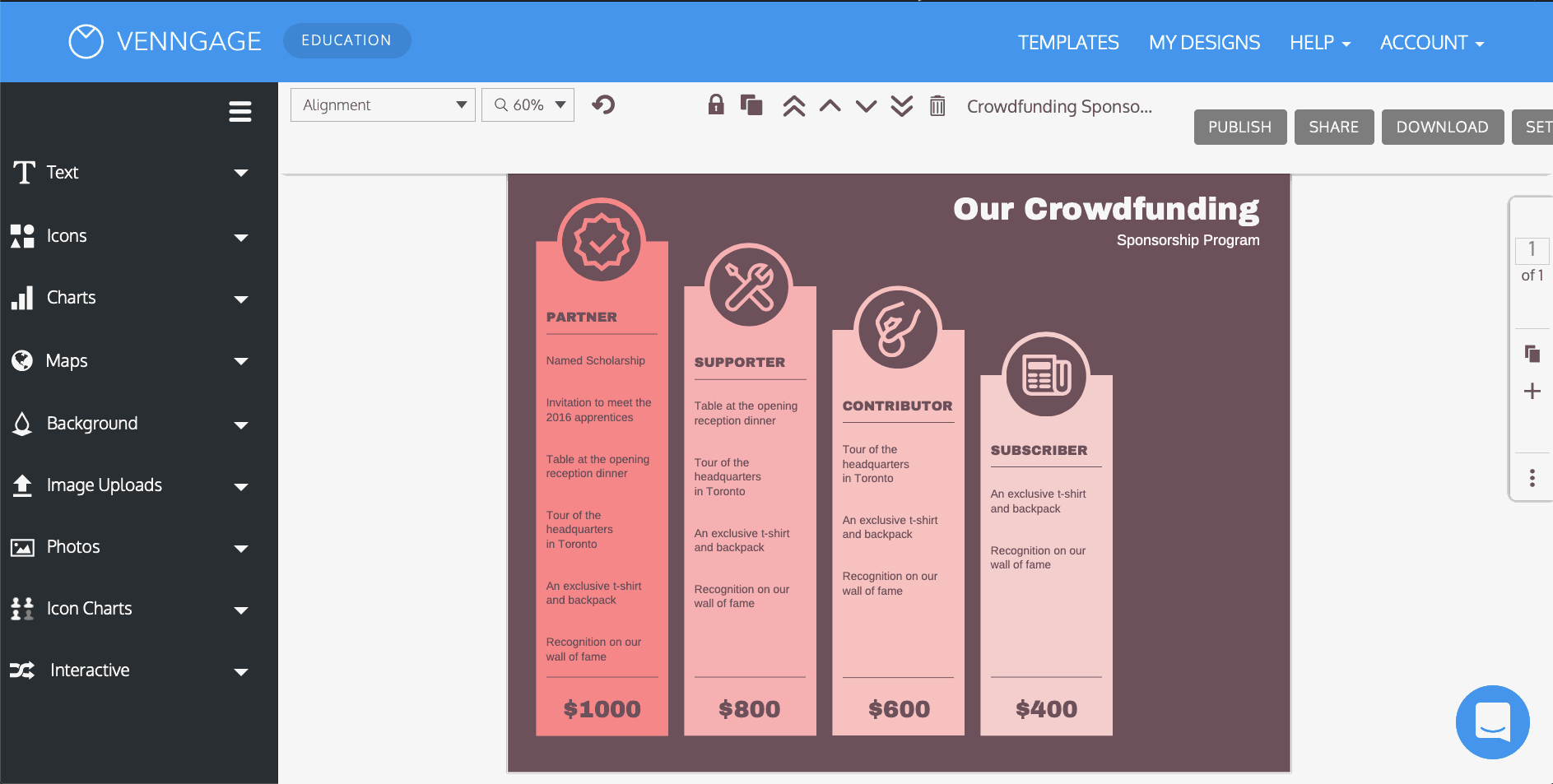 ---
Edit form questions
Double-click the form. A toolbar appears on the right.
Change the text in the form fields under the Data section.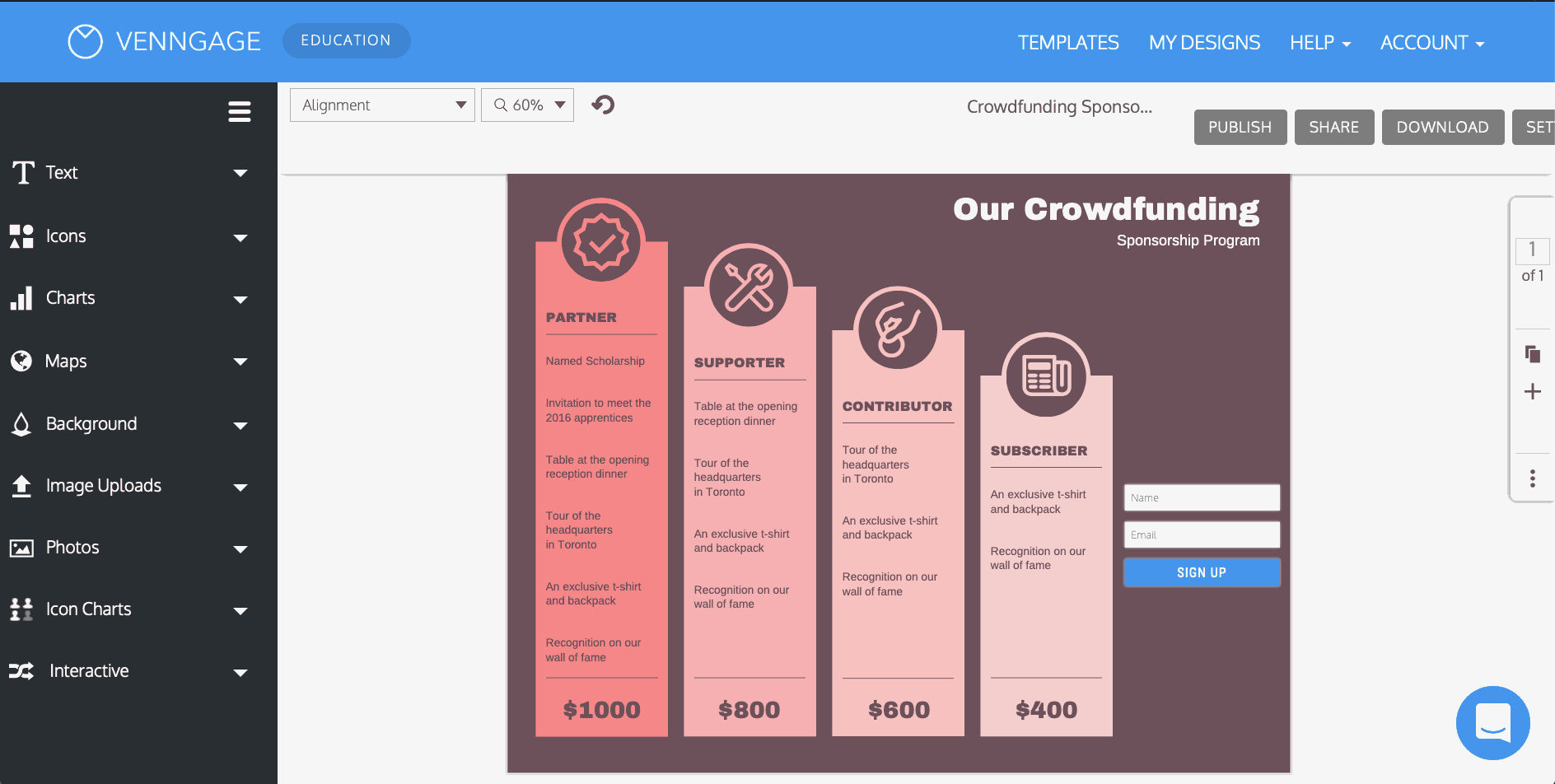 Each field has a text section and a customizable section. Delete a field by clicking the X next to it. Once you finish editing the design, click the green Save button.
Customize a form
To access the form styling options:
Double-click on the form.

A toolbar appears on the right. Select Settings.

Under Settings, you have a few options.

After you finish editing the table style, click the green Save button.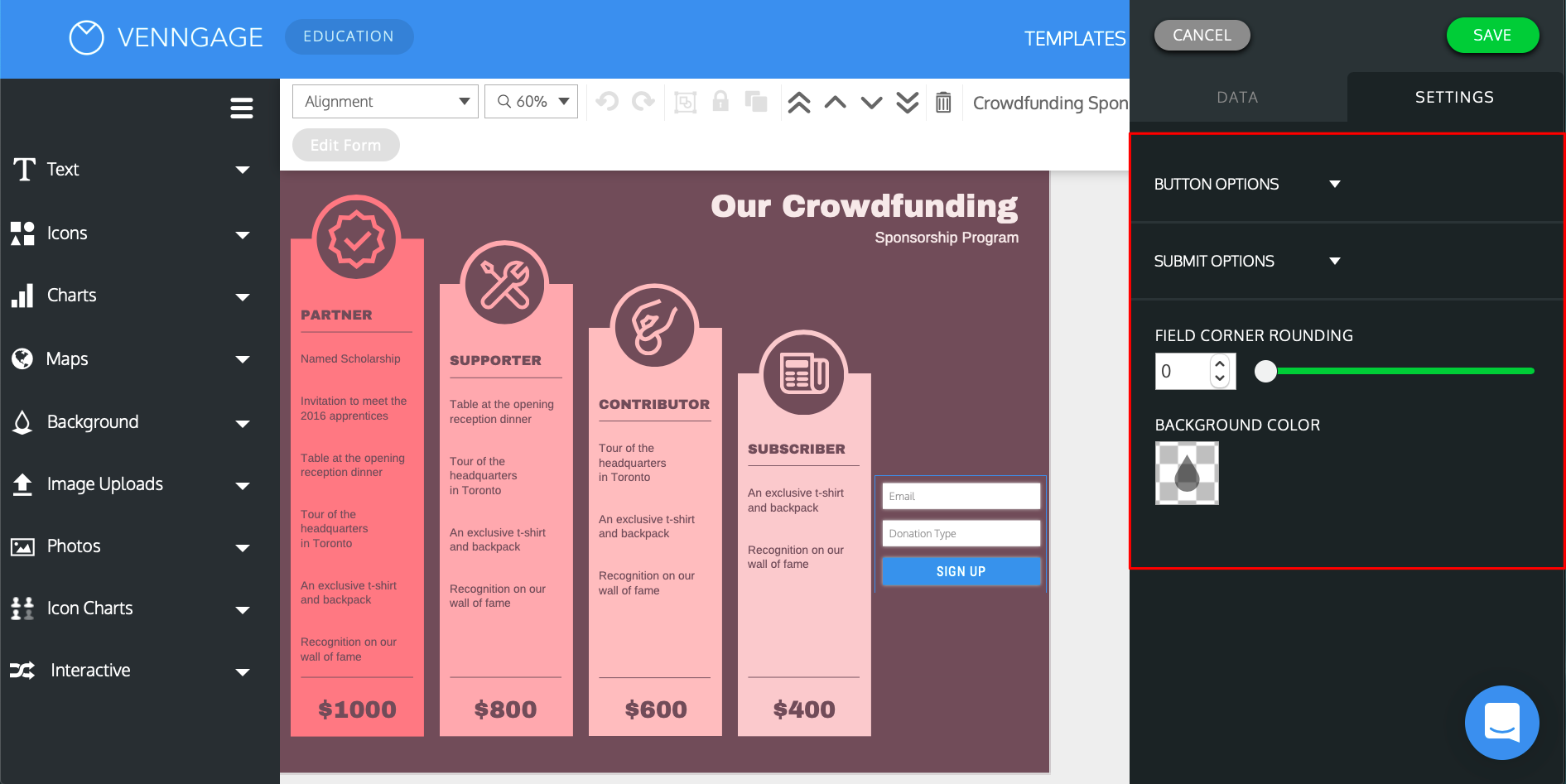 Button Options: change the text for the sign-up button here. This includes changing the color, the border colors, how round the corners of the button are, and more.
Submit Options: after someone has made a submission using your form, they are shown a message. Change the message they see and customize the font of this message under Submit Options.
Field Corner Rounding: use this toggle to make the borders of the submission fields more or less round.
Background Color: You can change the background color of the form here.
Export form data
Open the design and double-click the form.
Click the green Export button on the right-hand toolbar.