Brand Colors are accessible from the Color Tool, which appears in the top toolbar whenever you select an element with customizable colors, like text boxes, chart components, icons, etc.
Set up My Brand Kit and access your custom Brand Colors from anywhere in the Editor.
Open the Color Tool and select from Brand Colors
The Color Tool appears in the top toolbar when you select any element that you can customize the color of on your design canvas, like text, icons, the background, charts, maps etc.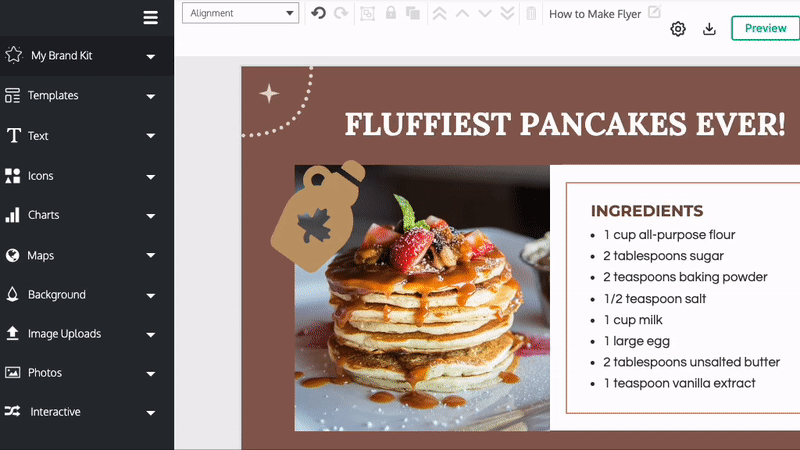 Brand Colors are displayed underneath the second heading, above Swatch Colors.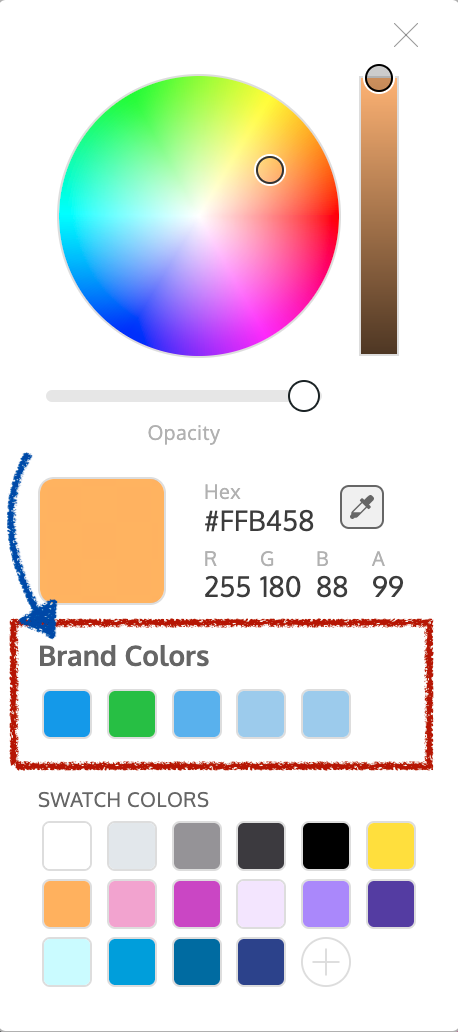 Select the element you want to change on the design canvas.
Click the Color Tool icon (the water droplet/tear-drop) in the top toolbar.
Click on a color that appears under the Brand Colors section to apply it to the element you selected. You can edit these colors in My Brand Kit at any time.
Change the colors of multi-section design elements like charts and maps by opening the Chart Menu settings panel that allows you to customize their appearance.
Add your logo to your design
Click My Brand Kit on the left toolbar.
Under the "Logos" heading, click the image of the logo you want to add to your canvas.
Use the drop-down menu to choose from the different Brand Kits you have set up.
Recolor your entire design with Brand Colors
The My Brand Kit feature can automatically apply your brand colors to any and all color-customizable elements on the design canvas.
Click My Brand Kit on the left toolbar. Under the "Brand Colors" heading, click the bar that displays the brand colors to apply them to the design canvas.
Click the bar again to "Shuffle" the colors and see different combinations and color variations.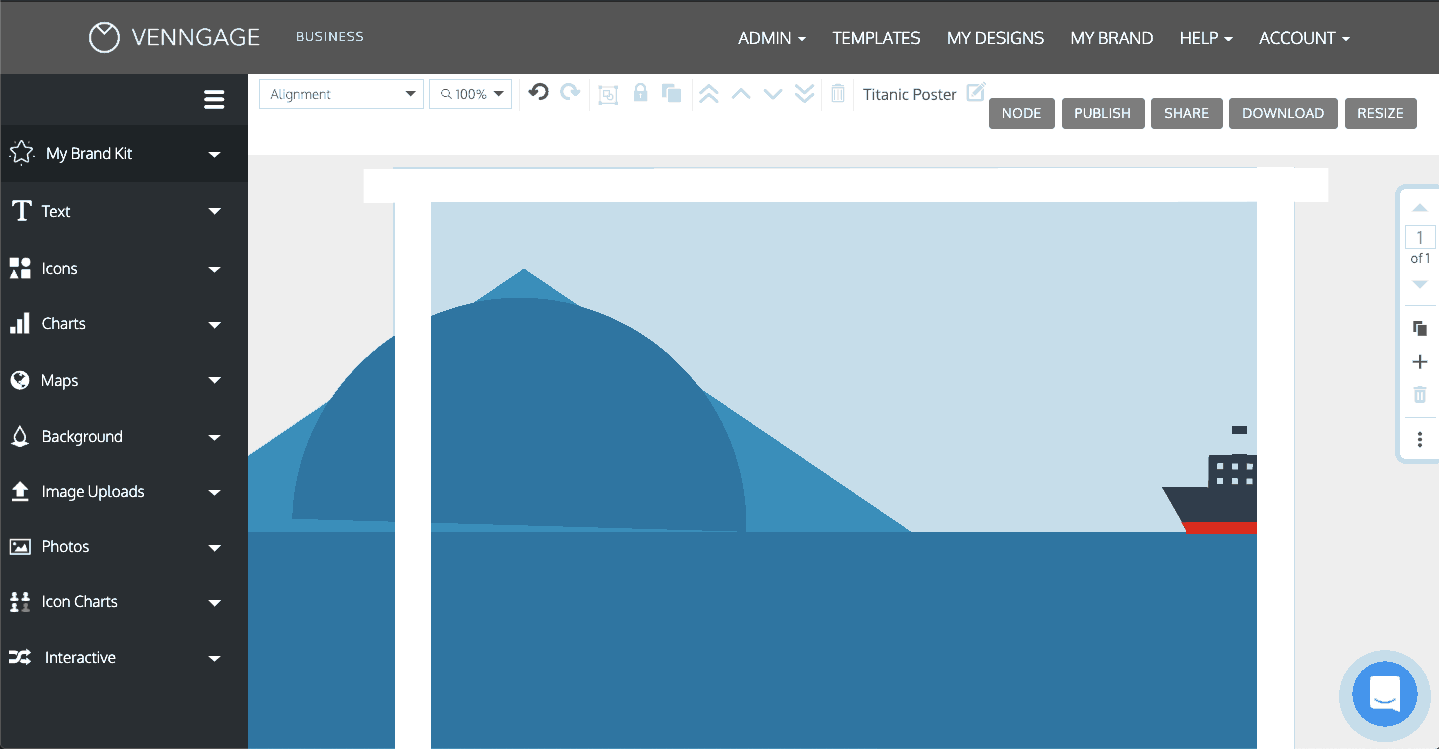 Use any of the pre-generated color palettes the same way to apply a new palette to your design.
Use brand fonts
Brand fonts associated with your brand kit appear in the font menu whenever you select or create a text box, at the top of the menu under Brand Fonts.
Select a text box on the design canvas, then select a font from under the Brand Fonts heading in the font drop-down menu in the top toolbar.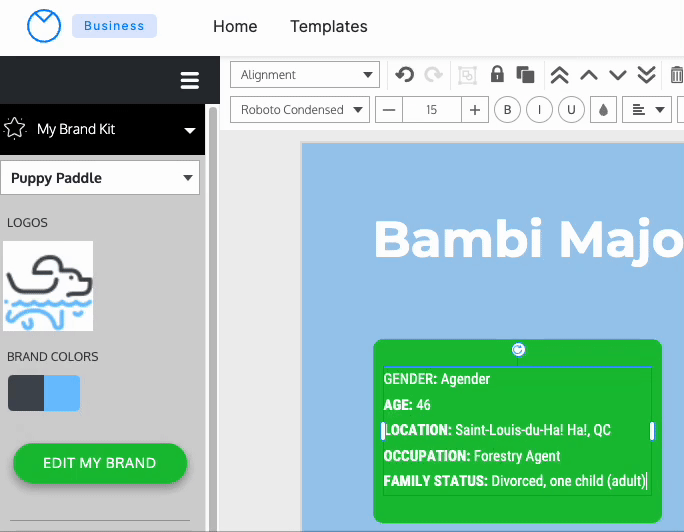 If you're working with multiple brand kits, open My Brand Kit in the left sidebar and select the Brand Kit that you want to use; the Brand fonts and any Uploaded (custom) fonts will appear in the Editor in the font menu.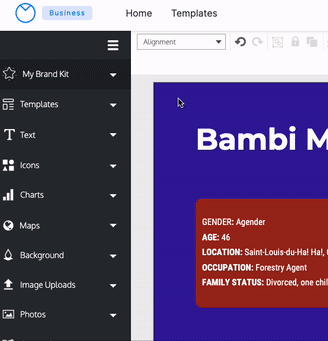 Curious about upgrading? Compare our plan features side by side.