What are Print Bleeds?
Print bleeds are guides that can be added to your design. A professional printer will use these guides to cut the design to the desired page size.
If you have any images or background shapes you will need to extend them past the guides to ensure that the colors in your design reach the edge of the page.
If you do not use print bleeds, there will be a white border around the edge of your design when printed.
How to Add Print Bleeds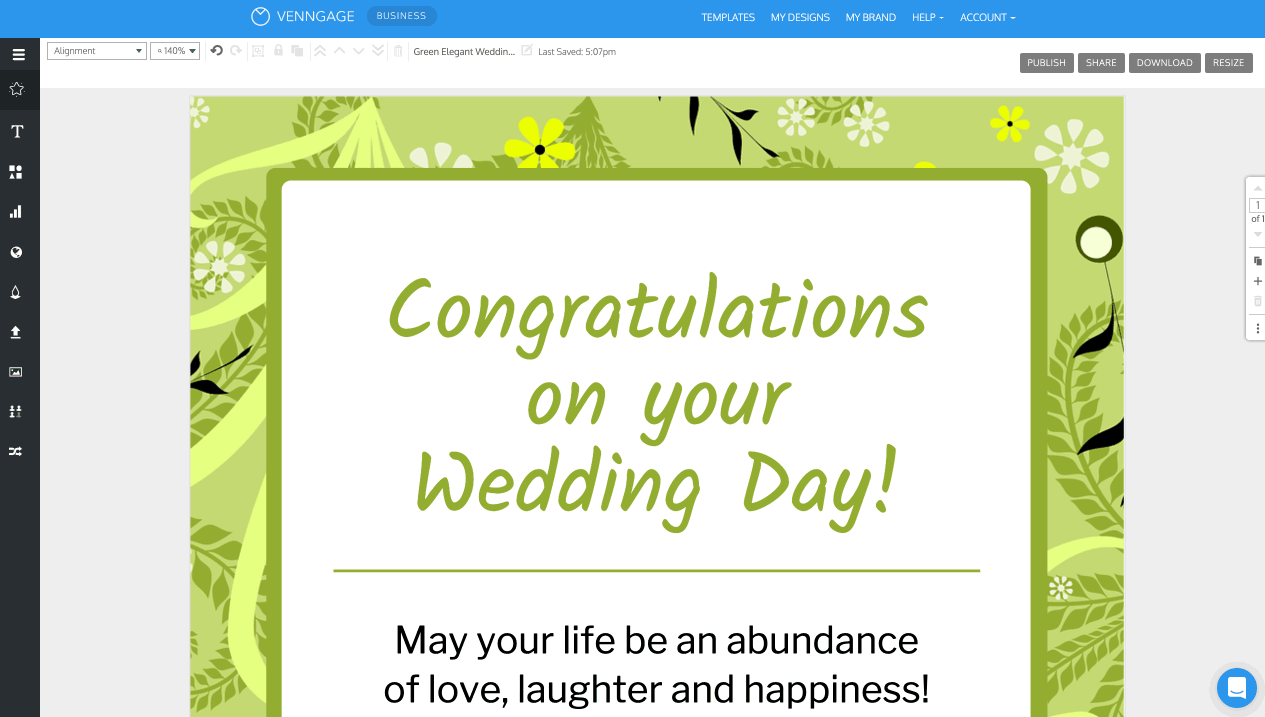 Open the design and click on Settings which can found in the top right corner.

Check the box next to Show print bleed.

Extend background images and shapes past the dotted lines. This will ensure that there is no white border. These lines will not appear when you Preview and/or download the design.

Download your designs in PDF or interactive PDF format for the Crop Marks to appear. A professional printer will use these marks to cut the design.
What are Crop Marks?
Crop Marks appear at each corner of the design, both within the editor and when you Preview and/or Download the design as a PDF. The professional printer will use the crop marks to cut the page for the final printed output.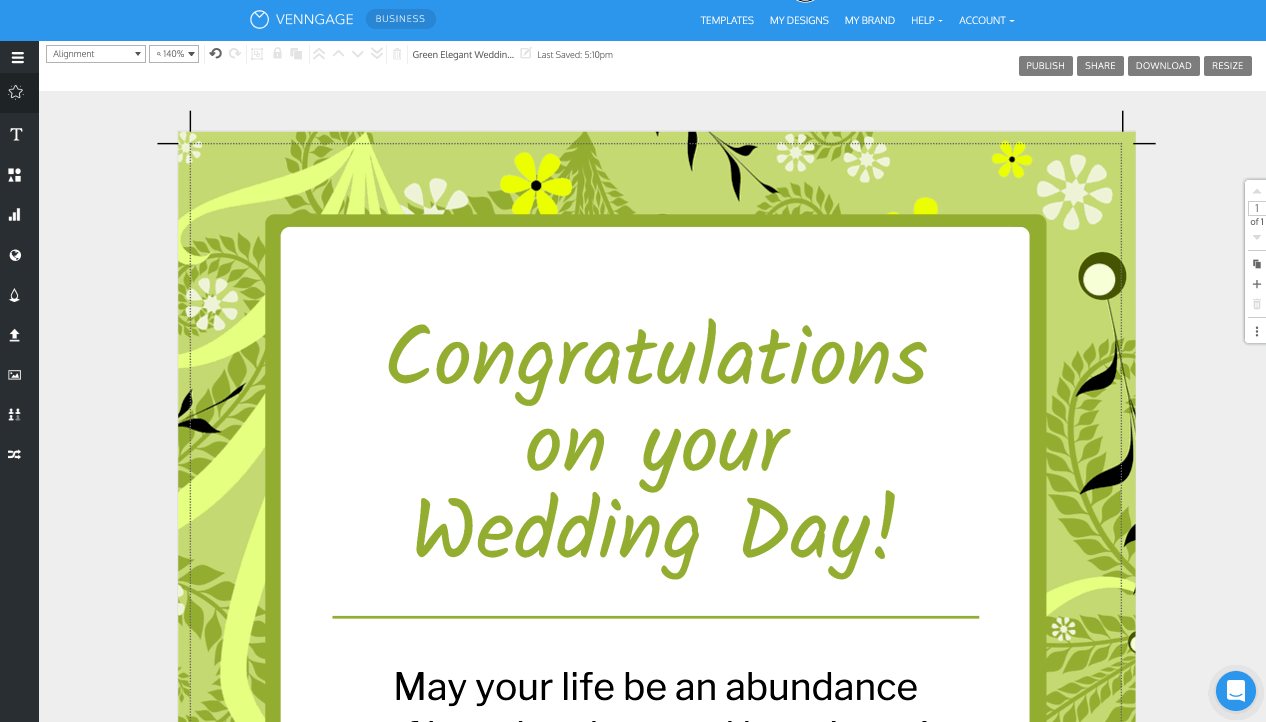 Curious about upgrading? Compare our plan features side by side.