Browse our presentation templates, and choose one to edit by clicking "Create".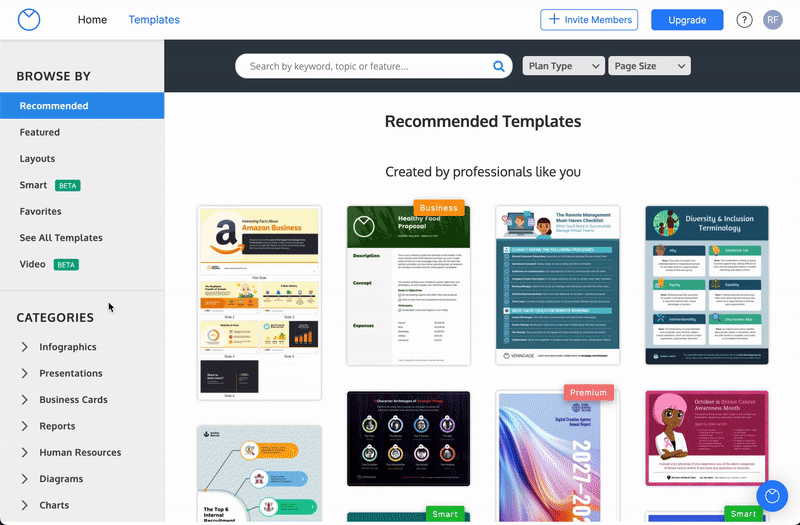 Customize your presentation in the Editor. Paid users can also plug text into custom-generated slides with our Design AI feature.
Click on Present in the top right toolbar of the Editor when you're ready to present your design. Select "Presenter" from the drop-down to enter Presentation mode.
A new windowm will open with the presentation as it will be viewed by your audience.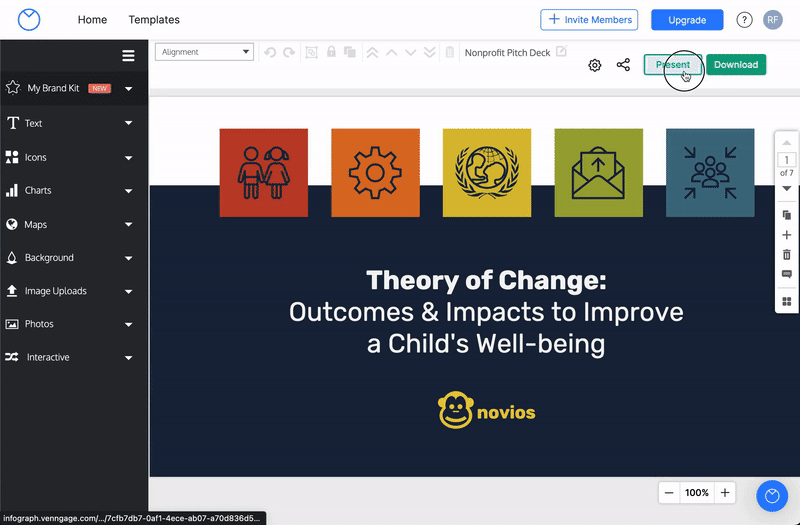 Another tab will open underneath the slides window, with the speaker notes. Arrange the tabs on your screen so only you can see the tab with notes and your audience can see a fullscreen version of your presentation.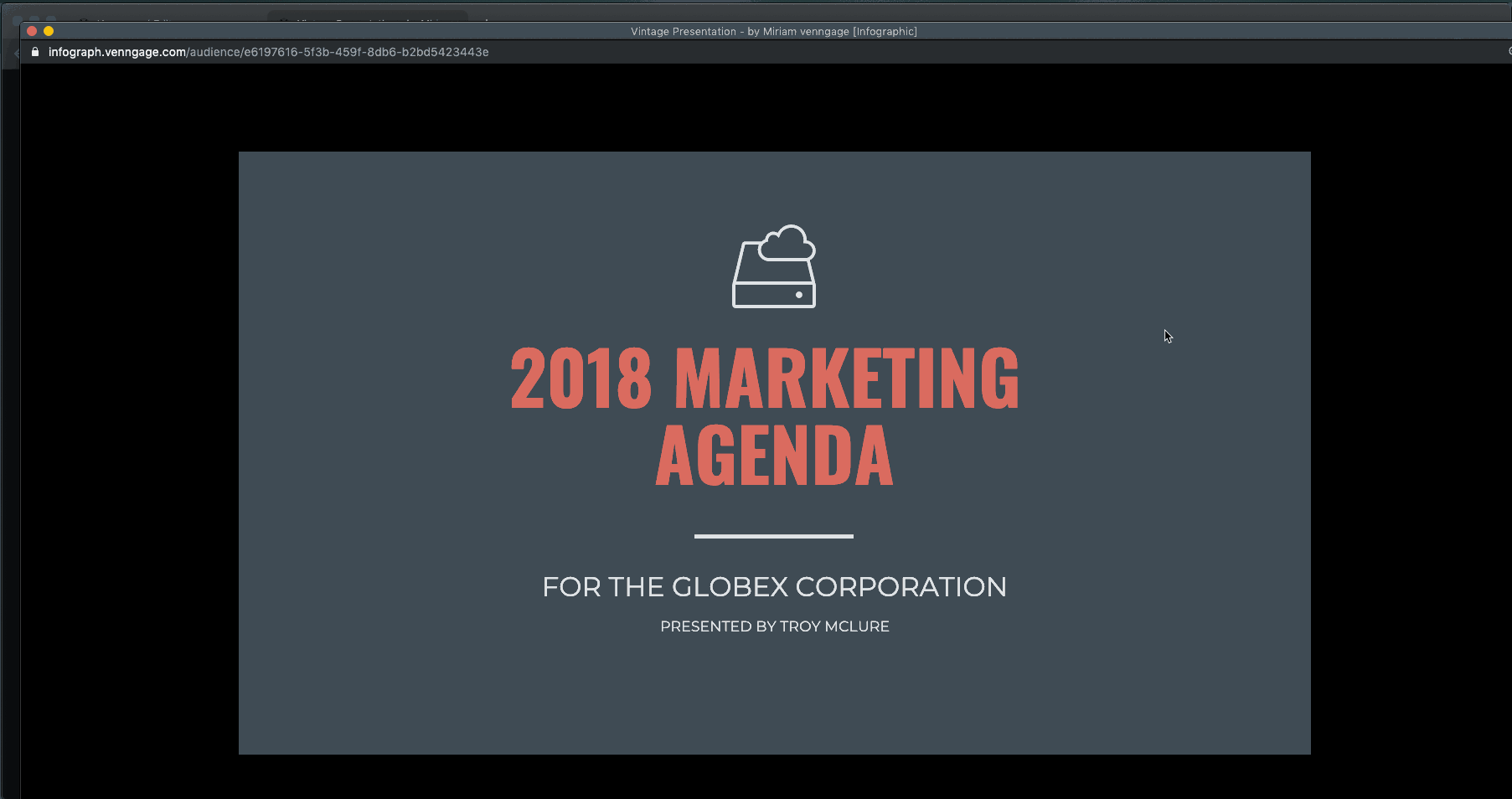 NOTE: The tab showing the presentation may be blocked by a pop-up blocker. Depending on the browser you're using you'll be able to turn off the pop-up blocker. If you have any trouble using Presenter mode reach out to us over chat or email us (info@venngage.com).
Curious about upgrading? Compare our plan features side by side.