To unpublish your infographic, click the Publish button on the top right menu bar.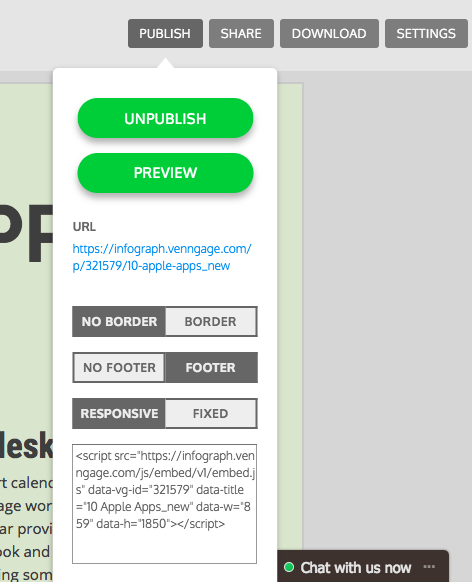 Then, click the Unpublish button.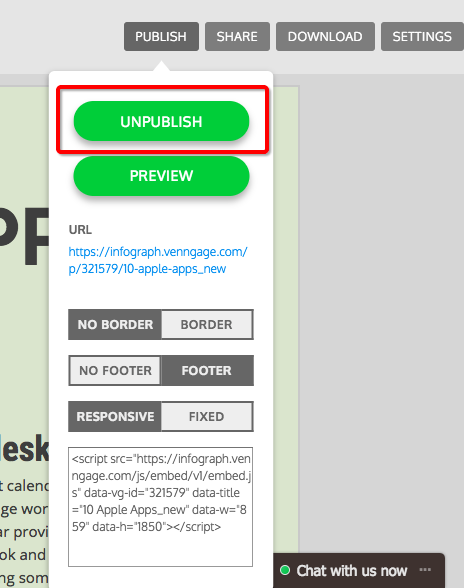 A window prompt opens, notifying you that your work has been unpublished.
The privacy settings for your infographic can be found on the Share button where you can enable or disable private link views.