There are two ways to make a copy of your design: from your My Designs page, or from inside the Editor while you're working on the design.
From the My Designs page
Go to the Home page to access My Designs; this is the page where all of your designs are collected.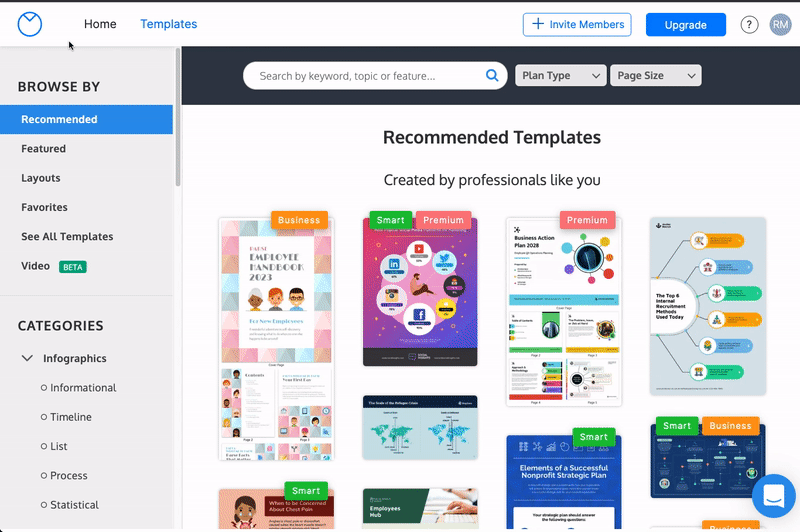 Click the kebab icon (three vertical dots) next to the title of the design you want to copy.
In the drop-down menu, click Make a Copy.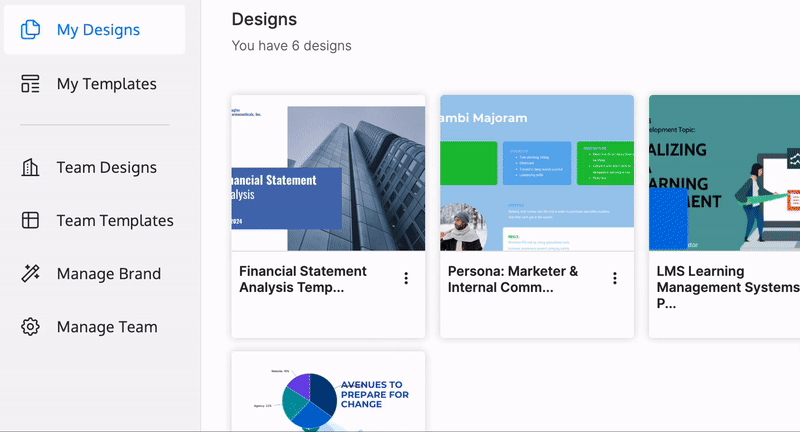 When you're ready to start editing, mouse over the preview tile of the duplicate design and click the "Edit"button.
Rename the design by clicking on its title where it appears across the bottom of the design preview tile, or from inside the design Editor.
From inside the Editor
Open the design in the Editor: click "Edit" on the design tile.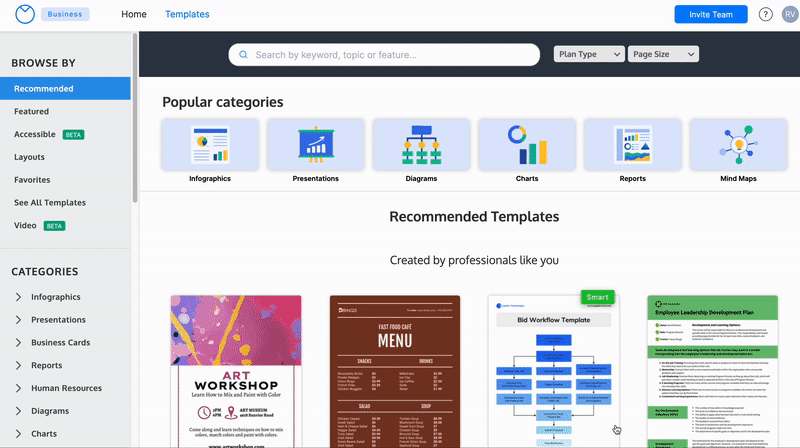 From the top toolbar, click Settings (or the gear icon) and click the "Make a Copy" button.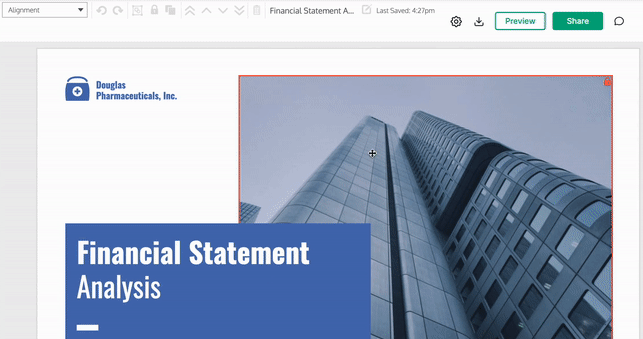 The copy you made will automatically open in the Editor so you can begin working on it.
Change the design title from the default by typing in the top toolbar where the file name appears.

Curious about upgrading? Compare our plan features side by side.