Add Speaker notes to slides in any presentation template from the Page Manager toolbar.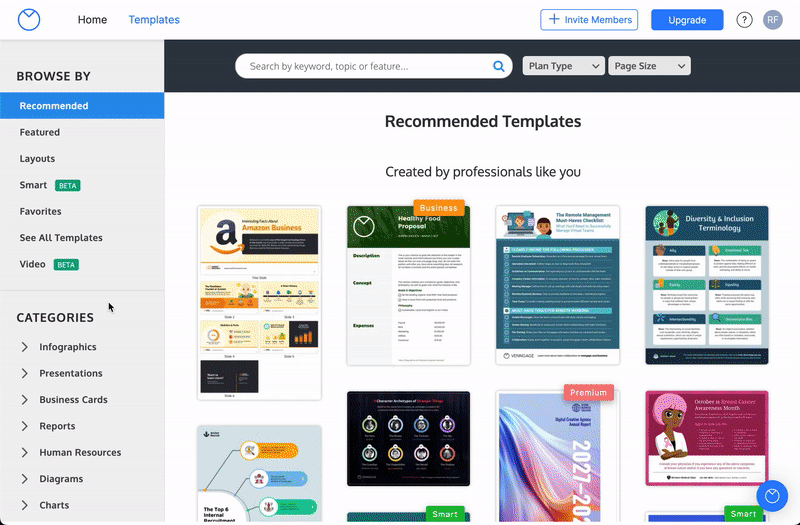 Speaker notes appear on the slide you add them to.
Open your presentation in the Venngage Editor. Navigate to the page you want to add notes to.
Select or click "Speaker Notes" from the Page Manager toolbar; find it under the "Delete Page" (trash can) icon.
Type your notes into the text field that appears. What you write will save automatically; just click out of the text box anywhere in the Editor.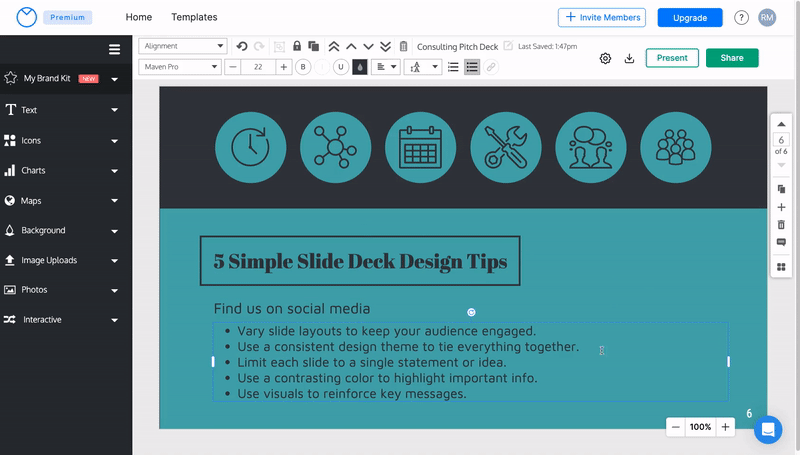 Access your Speaker Notes
Download your design as a PowerPoint file or open your design in Presentation Mode from the Venngage Editor to see your Speaker Notes.
Click or select "Present" in the top toolbar of the Venngage Editor.
Click "Presenter" to open your slides. Your slides will open in a full screen window; the speaker notes will appear in a new tab in your browser, along with a smaller view of your slides.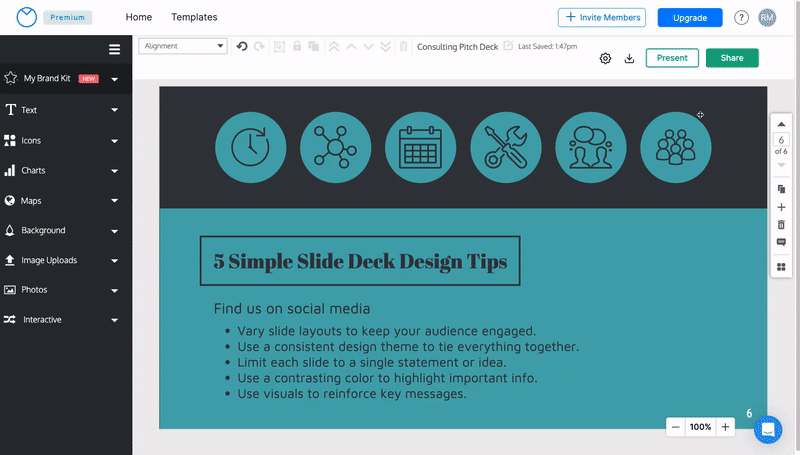 Now you can share or project the window with the full-size slides, and give your pitch or presentation from the Speaker Notes version.
Curious about upgrading? Compare our plan features side by side.