Venngage's DesignAI tool makes it easy for you to add text to slide templates and build a presentation in minutes! DesignAI takes the content you provide and adds it to presentation slides according to the template you choose, in just a couple of clicks.
No time to read the whole article?
---
Click on "Add Page" (the plus sign) in the Page Manager toolbar, the small toolbar on the right-hand side of the screen in the Editor.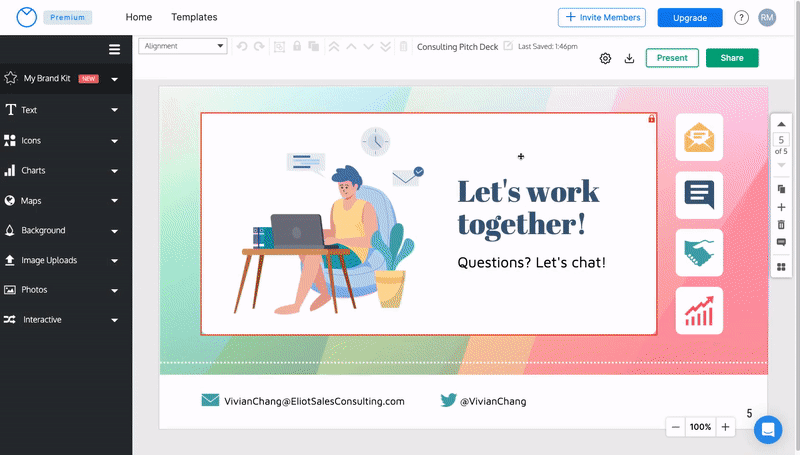 Click Use Design AI, the second option in the modal.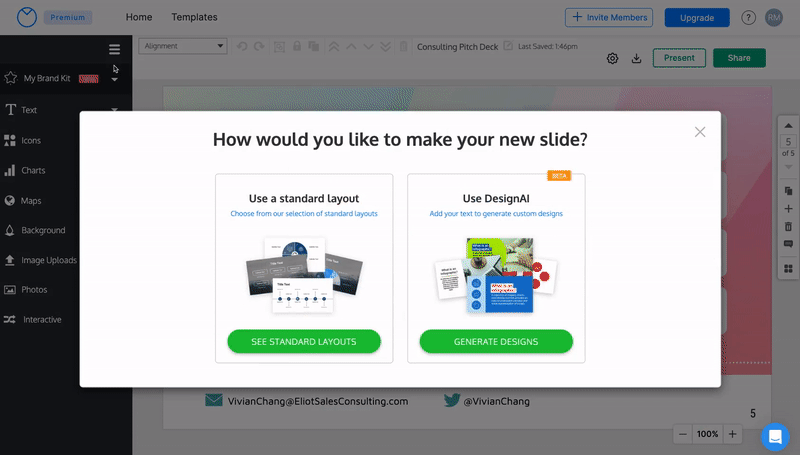 Type in the text you wish to include in the slide design. Change the Slide Title, Slide Subtitle, and Slide Body from here. You can create a bulleted list in the Slide Body from this modal.
Click Design My Slide to generate the slide. Once it's added, you can edit your new slide within the Editor as you would a regular slide.
---
Watch the Quick Start Video
Curious about upgrading? Compare our plan features side by side.