Create an eye-catching social media design to share. Need inspiration? Browse our social media templates to get started.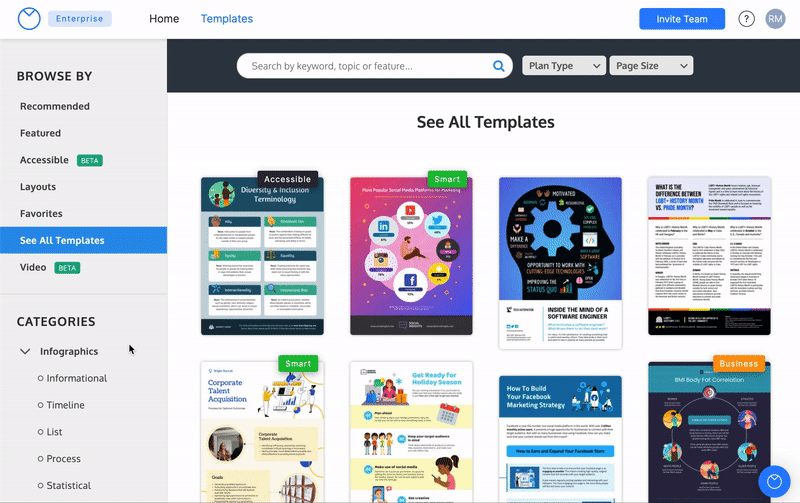 Share to social media
Post your design directly to Facebook, Pinterest, Twitter or LinkedIn.
Select "Create" to open your design in the Editor. Customize the design and get it looking perfect.
Click "Share" (above the canvas, under the top toolbar) when you're ready to share to social media.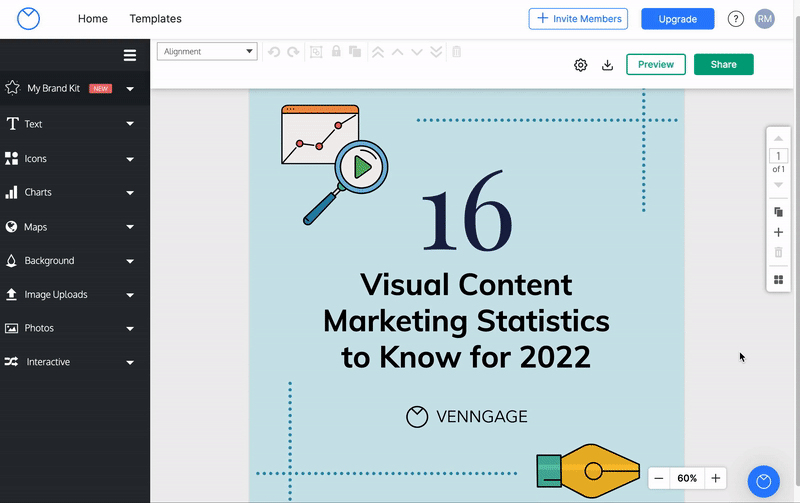 Select the social media platform you want to share on. This will open a modal (box) for you to enter your login information.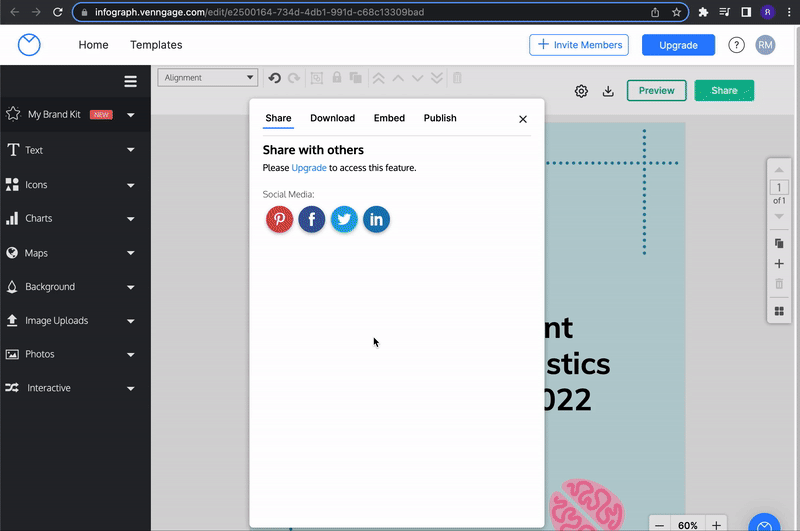 Facebook
Post the design to your profile or a friend's timeline, to a Page or in a Group. Choose from the drop-down, customize your text, and select Post to Facebook.
Pinterest
Search or select any of your Boards as displayed and click Save to post your design.
Twitter
Customize your text, then select Tweet to share a link version of your design.
LinkedIn
Share your design by selecting Share in a Post or Send in a private message.
Share in a Post
Select Share in a Post. Add a caption and some #tags to your design, then decide who it should be shared with (LinkedIn will provide you with different options). Select one to control who can see your post, then hit "Post" to share your design on your LinkedIn profile and elsewhere.
Send in a Private Message
Select Send in a private message, enter the name of the LinkedIn Connection you want to send it to, type in a message, and click on Send.
Subscribe to a paid plan for more download and sharing options. Check out the related articles below to learn more.
Curious about upgrading? Compare our plan features side by side.