Design tip: Check out our blog post, 10 Ways to Incorporate Stock Photos Into Your Designs to learn how to pick the right photos. Read 35+ Simple Background Images & Stock Photos to learn how to pick the right background photo.
Add a colour, pattern or gradient
Click Background on the left toolbar.

There are three sections under Background. Under Swatch Colours, click the + sign to add a new colour. Check under Gradients to select a gradient colour option.

Check under Patterns to pick a new background pattern.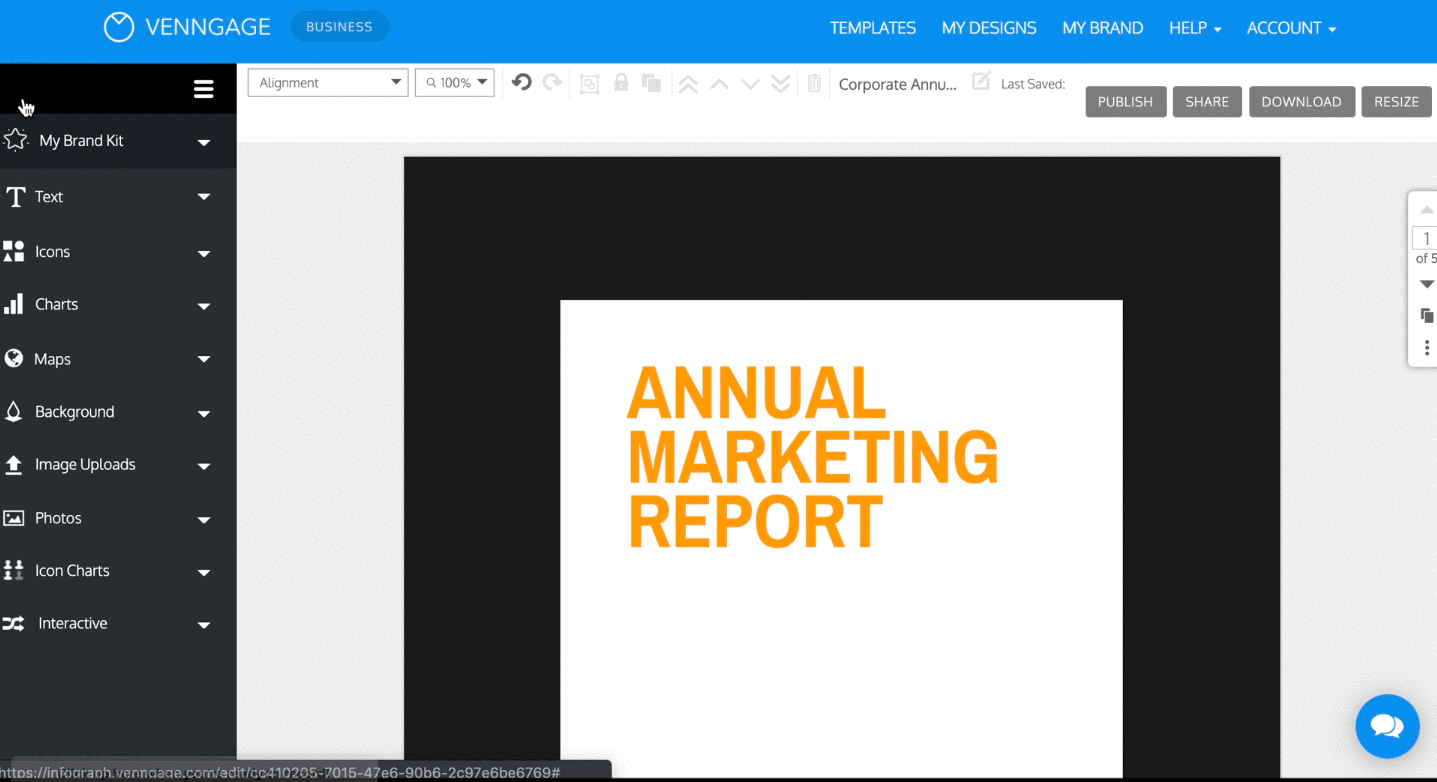 ---
Apply brand colours to the background
With a Business subscription, you can add your brand's colours to the template.
Make sure to add your brand colours under the My Brand section.

Click Background and select one of your brand colours from under Brand Colours.

You can also use the shuffle feature under My Brand Kit to apply brand colours to the entire template. Select My Brand Kit from the left toolbar and click the Shuffle button.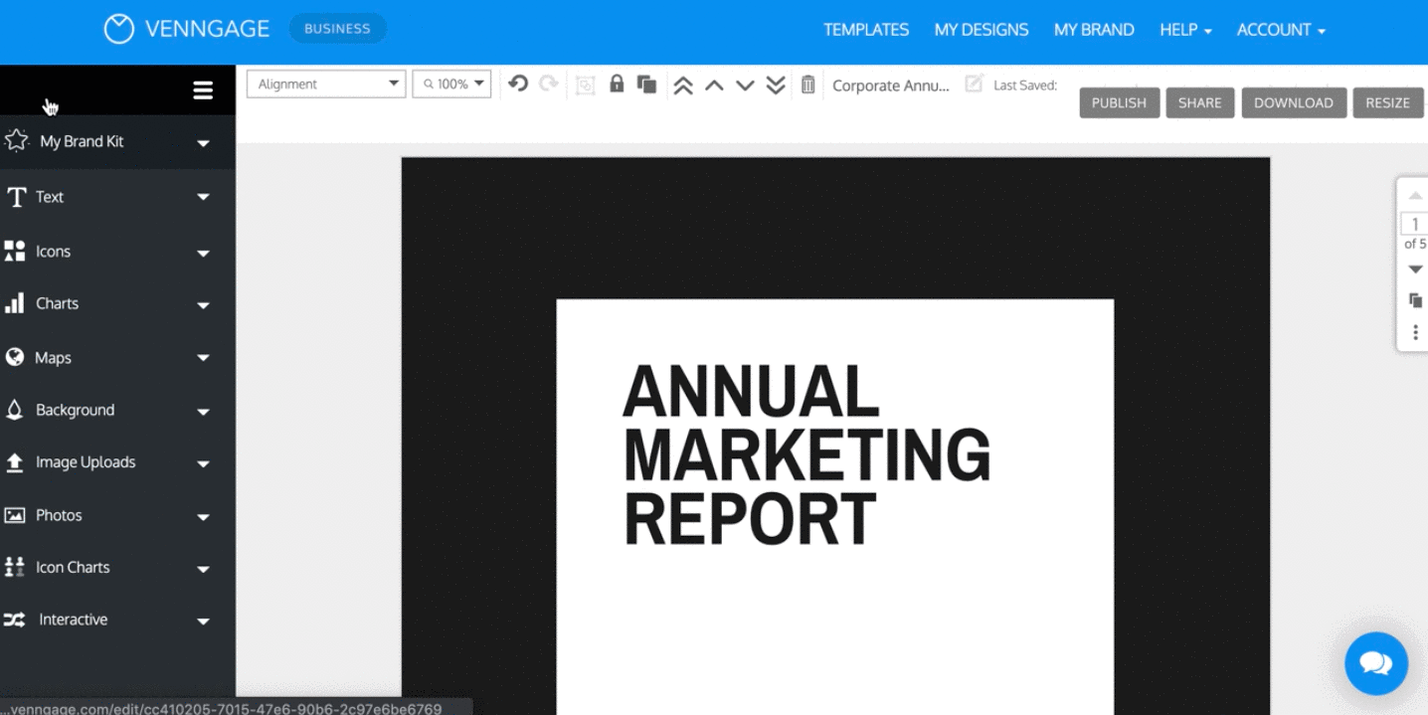 Add a photo to the background
Use these steps to add an image to your background:
Click Photos on the left toolbar. Type a keyword into the search bar and select a photo to add it to the page. To use your own image, click on Image Uploads.

Once an image is on the page, drag the edges and corners to resize it.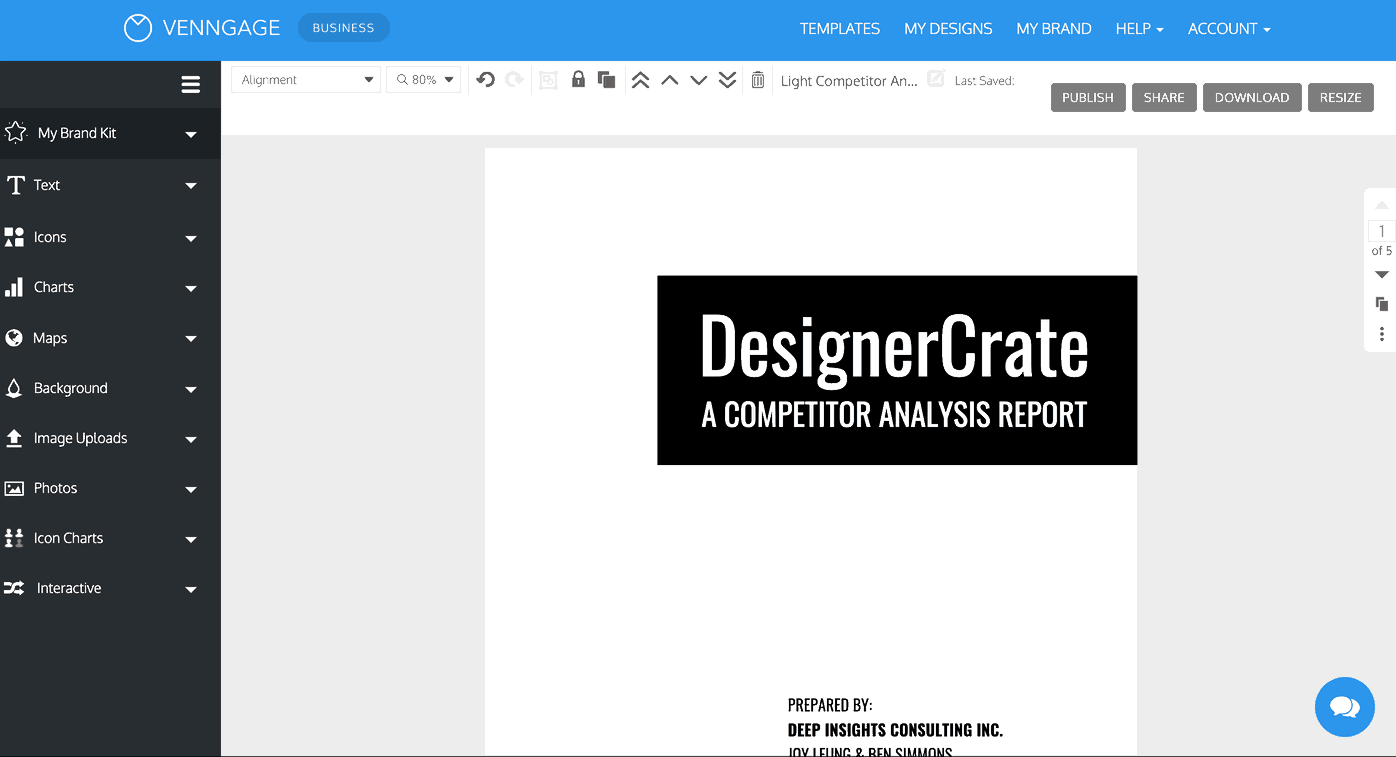 3. Click the image, then click the Move to back button on the top toolbar.

---
Replace a background photo in a template
Use the Replace feature to switch background images on templates:
To access this feature, double-click on the background image. You can also click the image, then click Replace on the top toolbar.

A menu appears on the left. Pick a replacement image from the Photos library or add your own using the Uploads section.

To reposition the image within the frame, click the image, then click Crop on the top toolbar.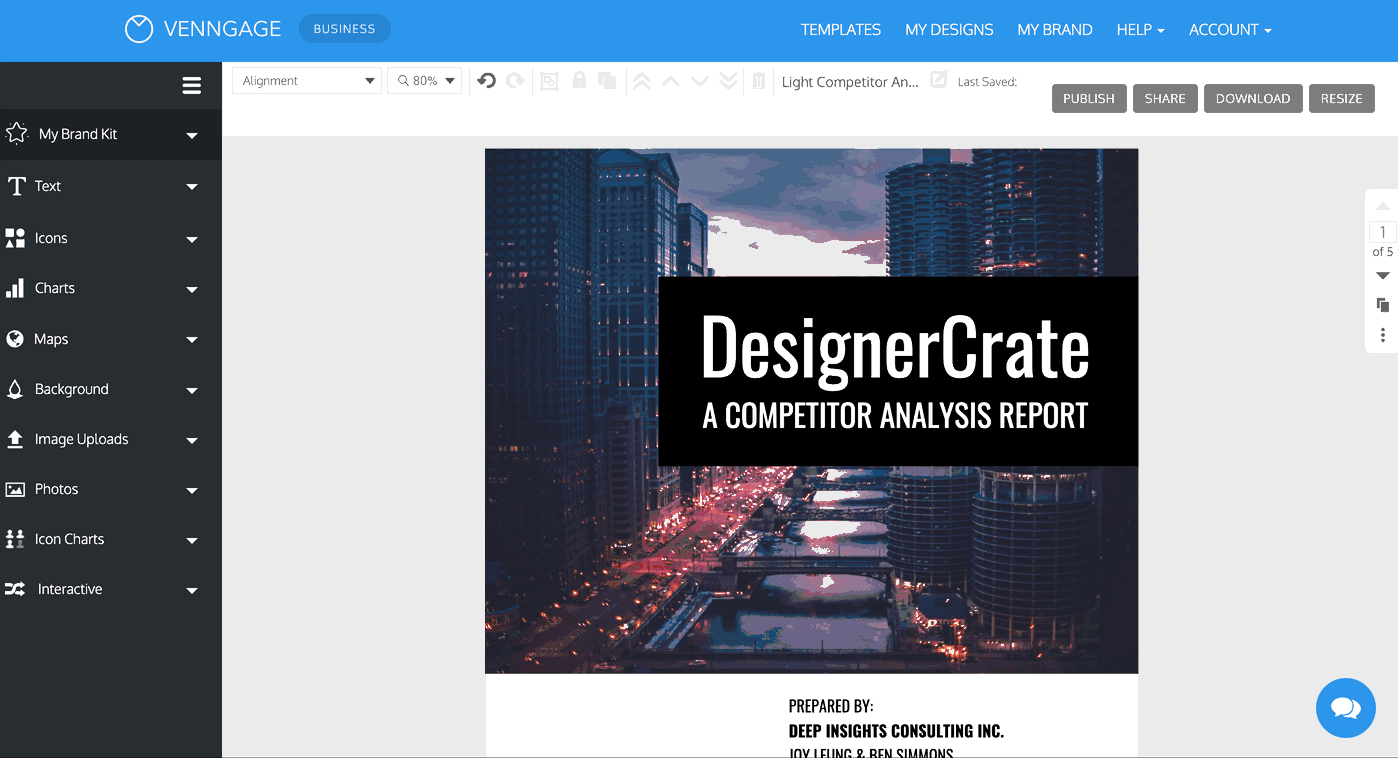 Note: You can only replace an unlocked background image.
Create a background overlay
Get creative with your background by creating an overlay effect:
Click the background image and select the opacity button found on the top toolbar.

Lower the image opacity. The lower the opacity, the more the background colour will show through.

Click the Background drop-down on the left toolbar and select a colour or gradient.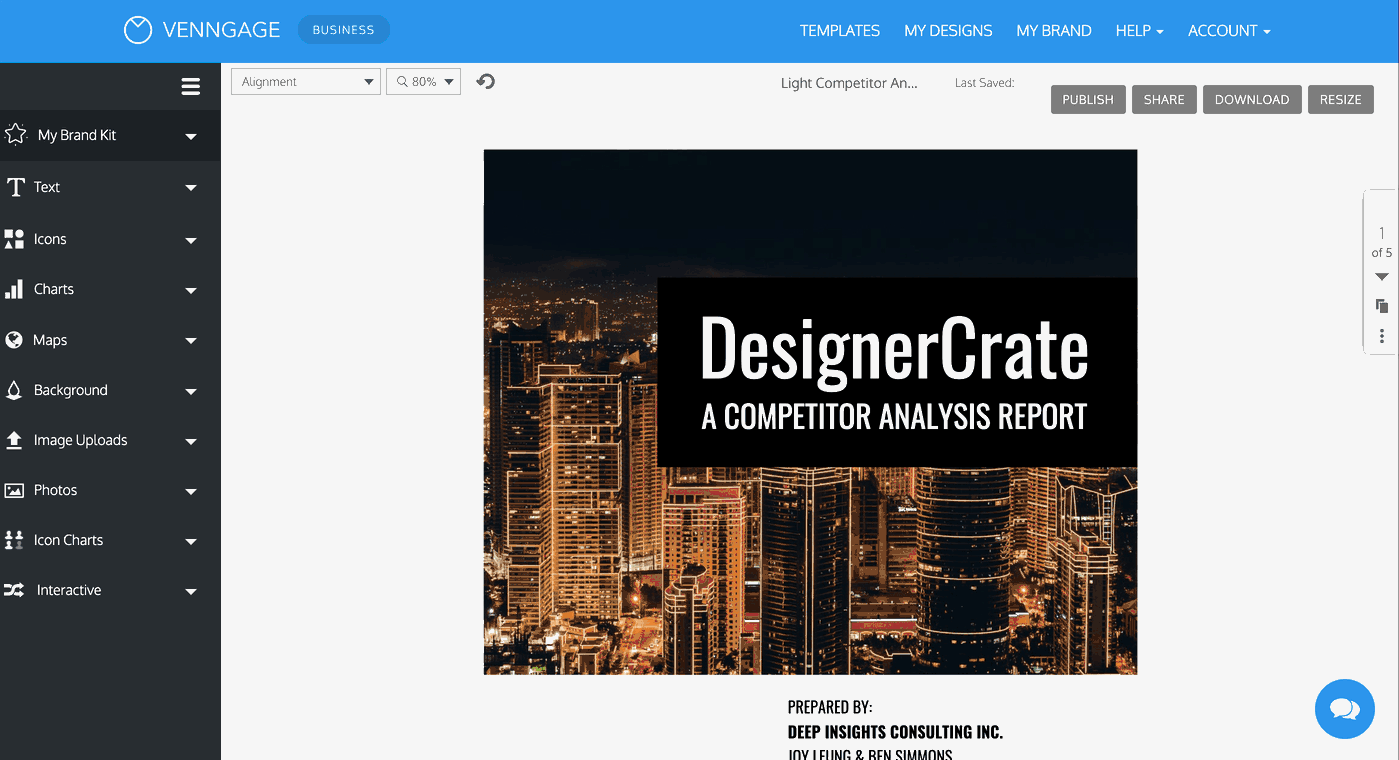 Curious about upgrading? Compare our plan features side by side.