The Page Manager toolbar is located at the right-hand side of the design canvas in the Venngage Editor.
The Page Manager tool shows a thumbnail view of all the pages or slides in your design; access it from the bottom of the Page Manager toolbar.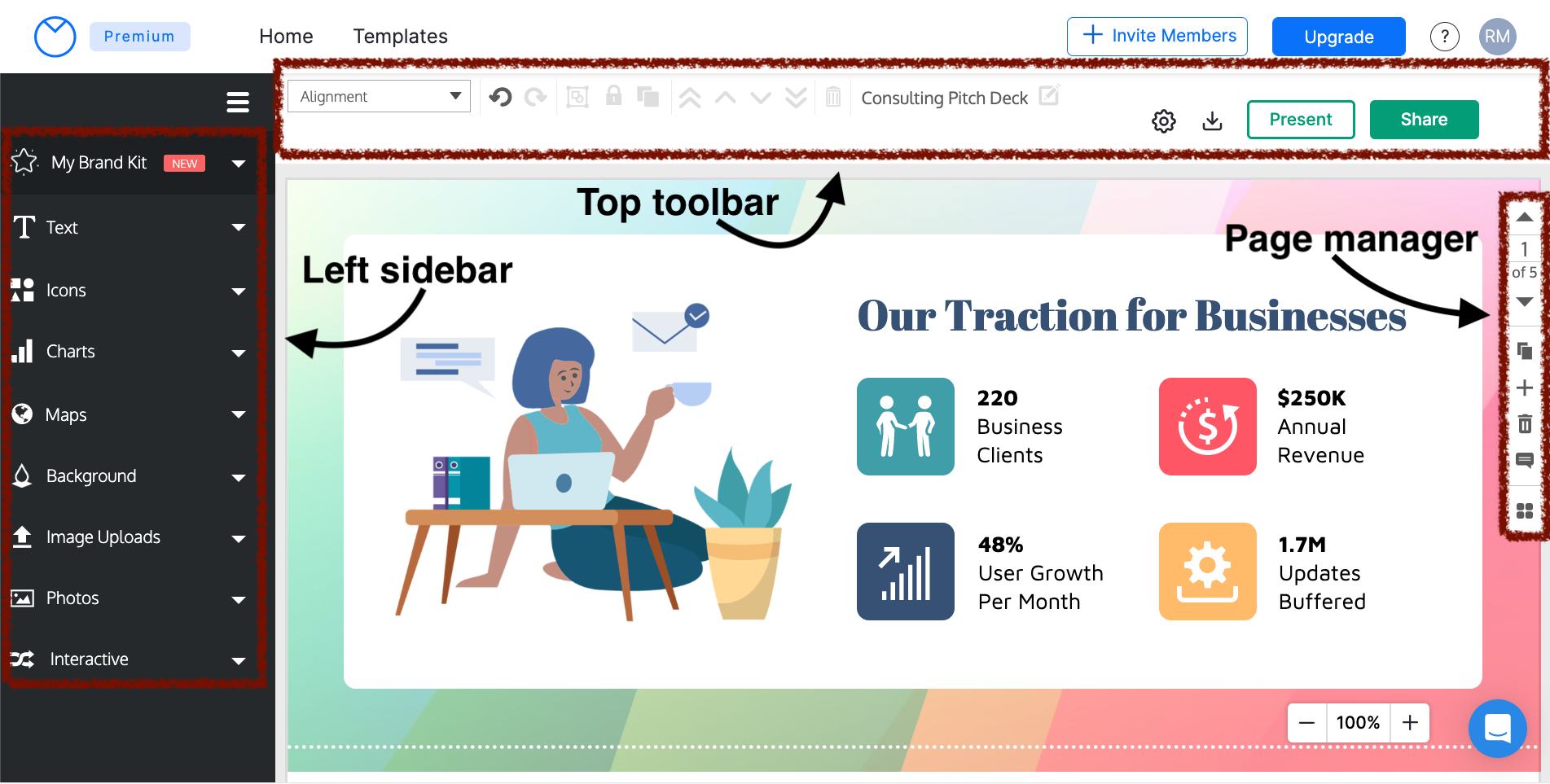 Select or click the Page Manager tool, represented by a group of four squares at the bottom of the toolbar: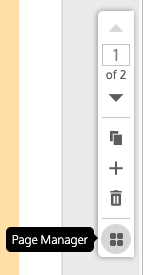 The Page Manager tool modal (box) will appear, overlaying the design canvas.
The pages or slides in your design will appear as thumbnails and are numbered in the order they appear in your design.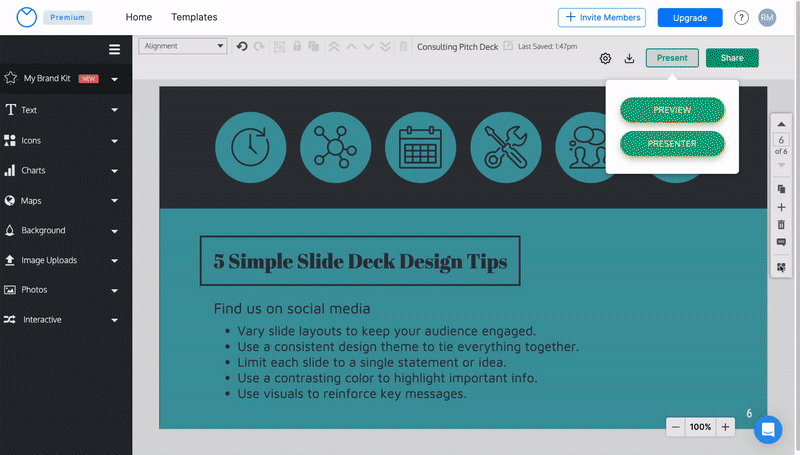 Select a page in the Page Manager modal to reveal icons under the page thumbnails that let you do the following:
You can also rearrange pages (change the page order), and add blank pages to the end of the document from the Page Manager modal.
Add a page
Add a page from an existing page (in between pages) or from the end of the design document.

Click the plus sign "Add page" icon under a page thumbnail to create a new page in sequence after it; e.g., adding a page from Page 10 will create a blank Page 11, and move the next page to 12.
Add a page to the end of the document
Click the "Add Page" thumbnail that appears (with a grey plus sign and a dash border) after the last page or slide in the design.

Duplicate a page
Click the Copy button under the thumbnail of the page that you want to make an exact copy of. The copy will appear in sequence immediately after the page you're duplicating.

You can drag and drop duplicated pages or blank pages you've added to change their appearance order in the design document.
Rearrange pages
Click and drag a page thumbnail to reposition it.
The page thumbnails will update to display the pages in the new order, as you move them.

Delete a page
Select or click on a page thumbnail. Click the "Delete Page" icon (trash can) under the thumbnail.
Click the red Delete button that appears on the thumbnail.

Cancel a delete action by clicking the "X" in the top-right corner of the thumbnail.


Curious about upgrading? Compare our plan features side by side.