Use a grouped column chart to compare different groups of data side-by-side, or compare how the same variables changed over a period of time.


What are grouped column charts?
Grouped column charts are column charts that allow you to show multiple data series.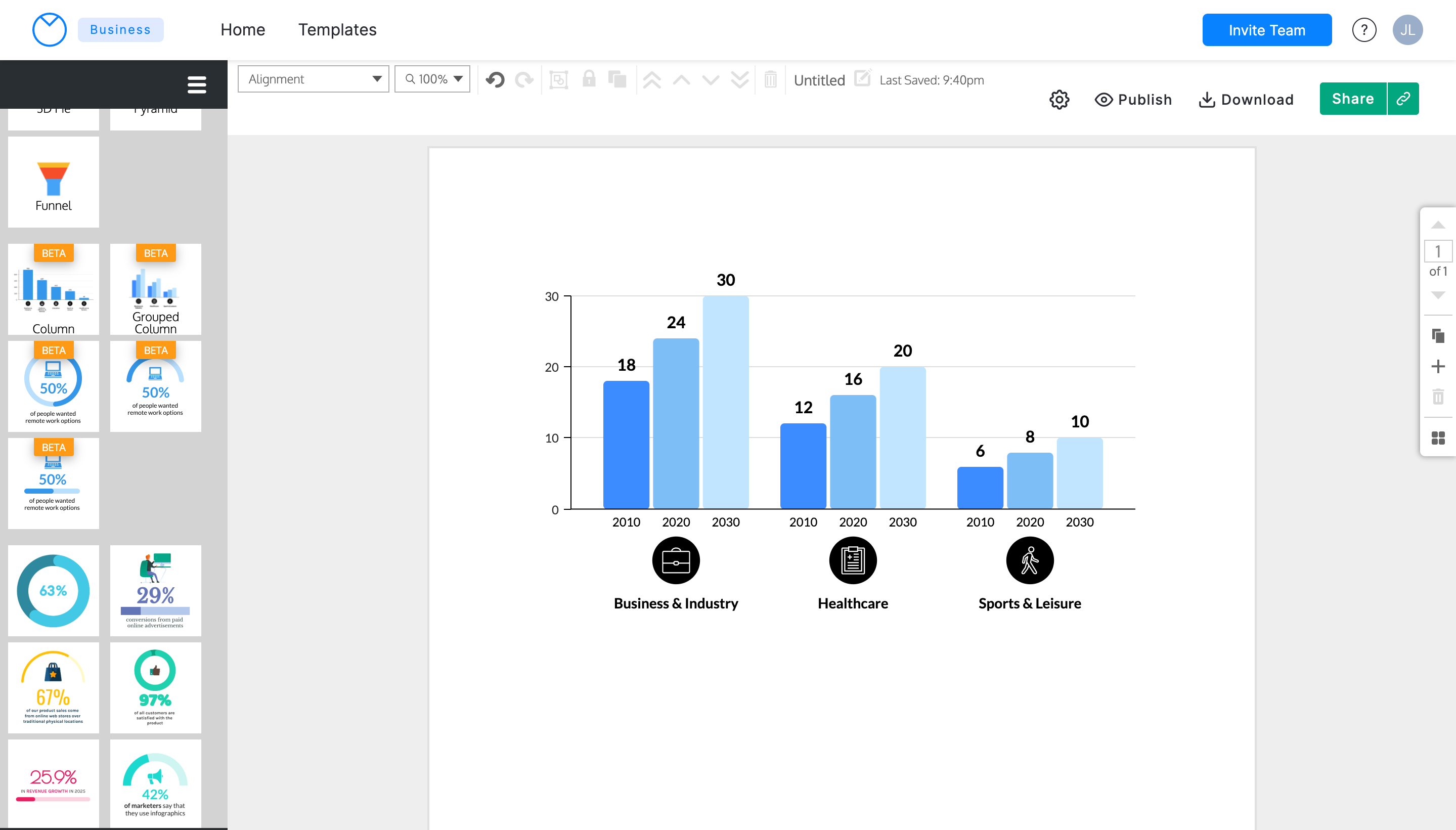 Customize grouped column charts
To customize a grouped column chart:
Click the chart.

Click the Edit Chart button. Using the Edit Chart menu, you can customize the chart's data, setup, and labels.
Edit Chart menu features
Each Edit Chart menu section allows you to customize a section of your chart.
Data:
Icons

Colors

Category names

Value numbers
Data can be edited by clicking a cell and manually entering, or copying and pasting from an external source. You can use your keyboard shortcuts (Command-V on Mac and Ctrl + V on PC) to paste data into the cells.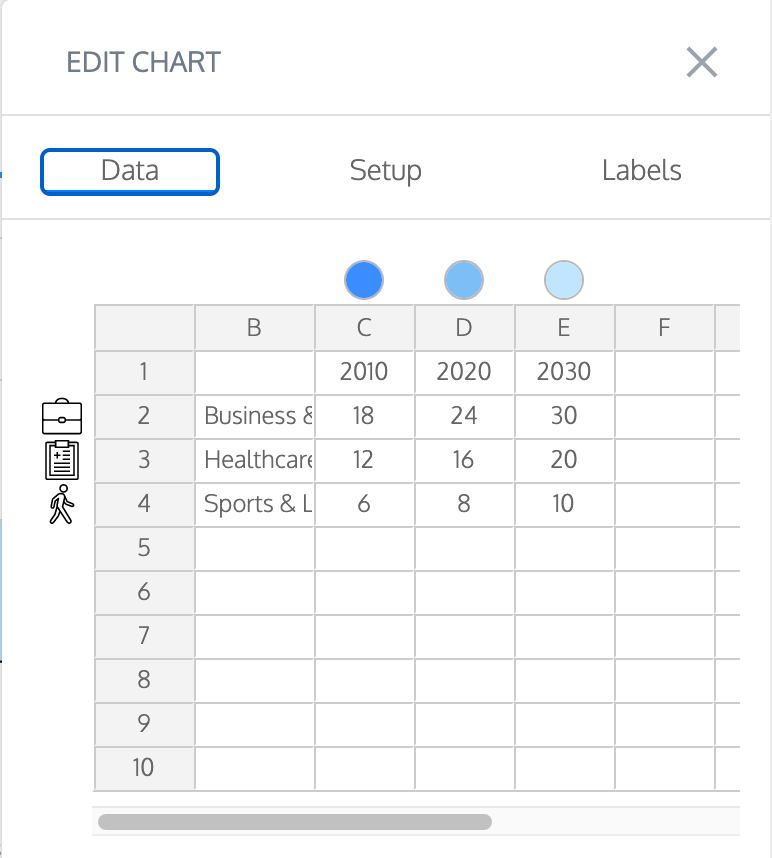 Setup:
Axes

Gridlines

Column style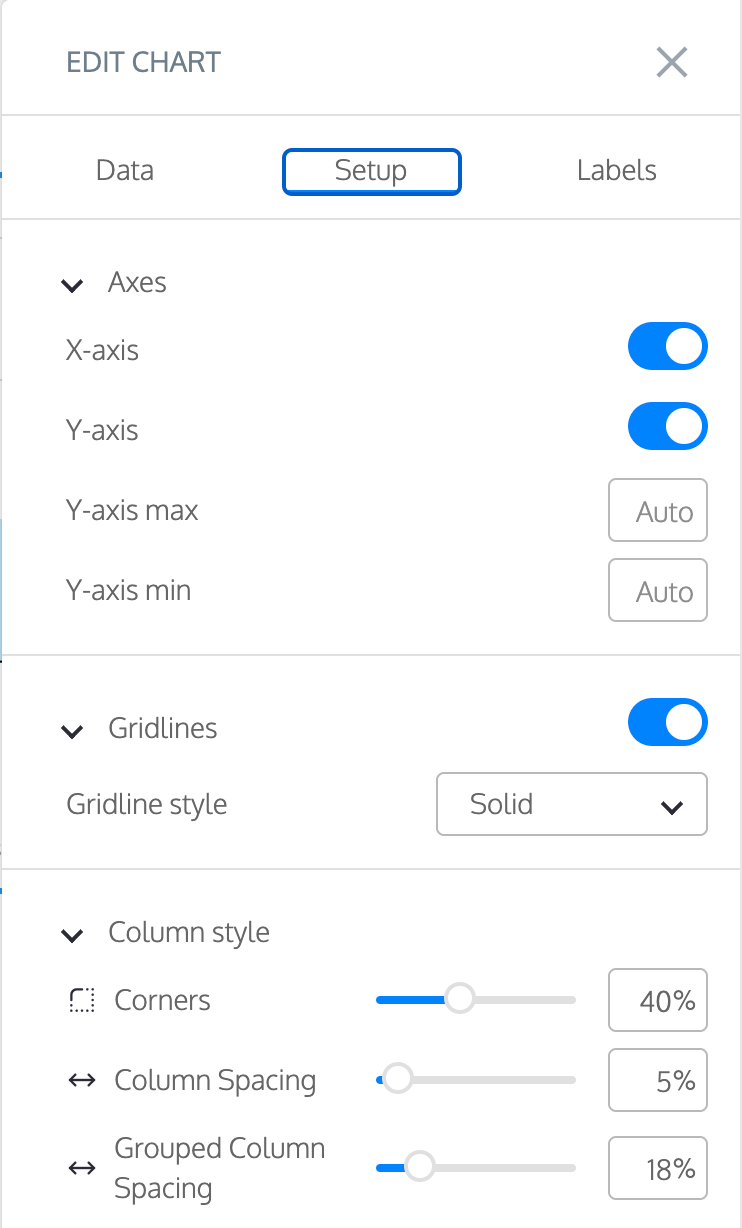 Labels:
Category labels

Value labels

Scale labels

Group category labels

Group icon labels

Scale labels
Note: the Value labels section provides options such as adding a prefix (eg. $) or suffix (eg. %) to the values, and setting the number of decimal places shown on the chart.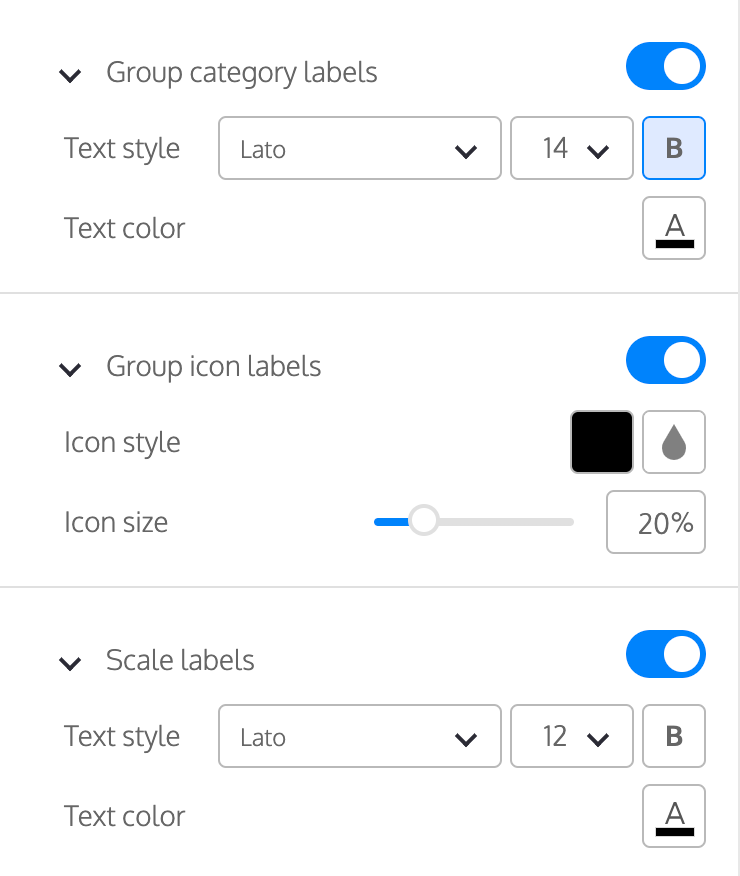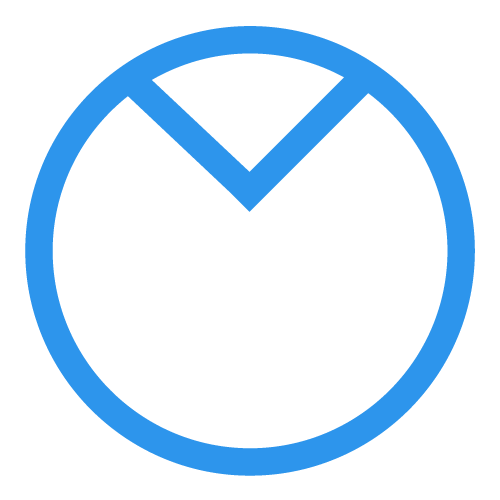 Curious about upgrading? Compare our plan features side by side.