Your monthly bill appears under your Billing History on your My Account page when you're on a paid subscription. Or, if you're on a Business or Enterprise plan, you can request regular invoicing for your organization.
Access your Billing History from the My Account page
Log in to your Venngage account, access your Account details from the top menu.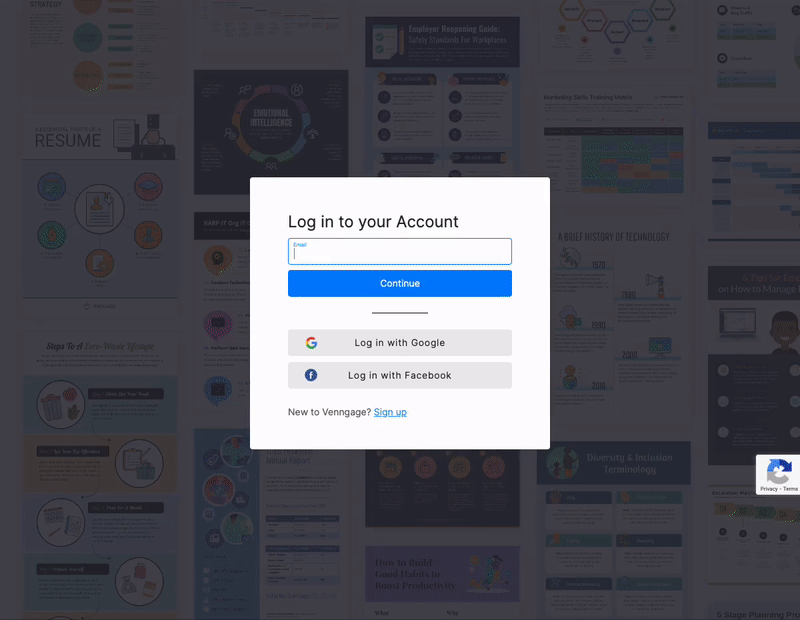 Select "My Account" from the Account drop-down.
Click Billing History section in the left sidebar. You can find and download your receipts there.

Curious about upgrading? Compare our plan features side by side.