Overview
---
New Features
Editor tour - May 5, 2022
An interactive tour of the Venngage design editor, offering tool tips in the editor itself, is now available to all users in English, Spanish and Portuguese.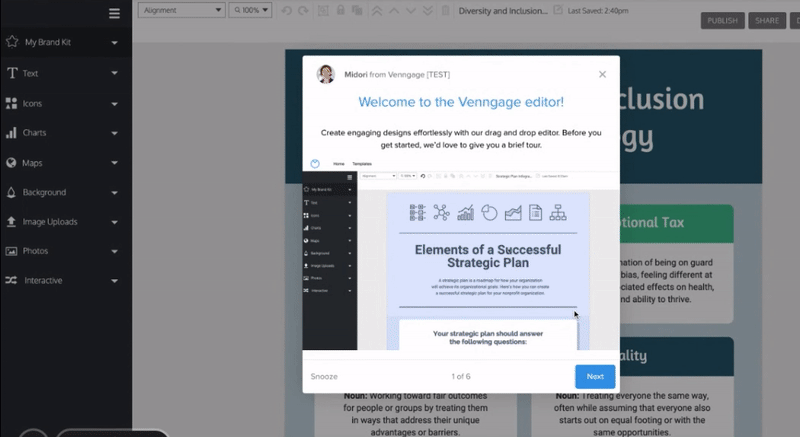 Sharing Team Templates - May 19, 2022
Business team members can now save templates as 'team templates'. Similar to My Templates, designs can be created from these templates, but these will be accessible by the entire team.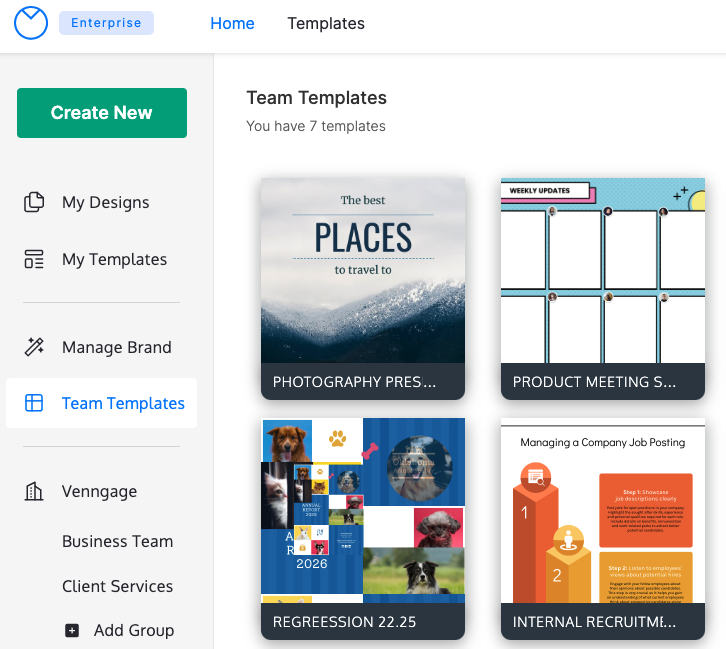 ---
Improvements
Email notification for team share - May 19, 2022
Business users who enable the "Share with Team" feature will now have the option to notify their team members via email through Venngage that a design is shared. They can can also copy a link to share to team members.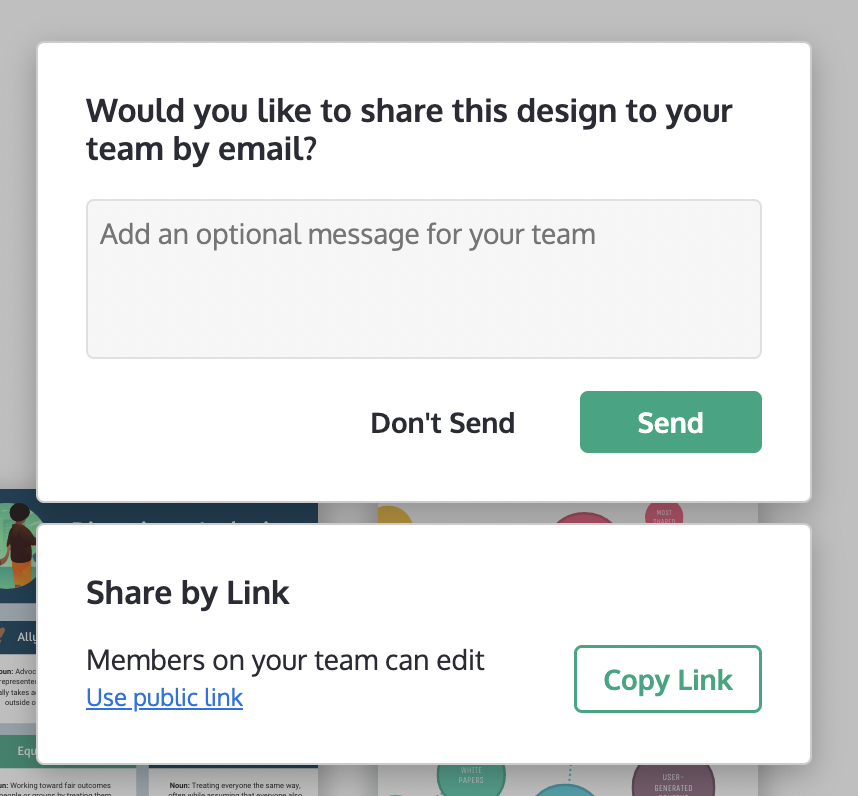 Customize choropleth maps gradient "steps" - May 26, 2022
With the new "Steps" map feature, users can easily show a wider variety of information across a map using a more precise and customizable color gradation. The new choropleth steps map helps users select up to 9 steps and select a wider variety of colors to display their information. There is also a new legend with the steps map.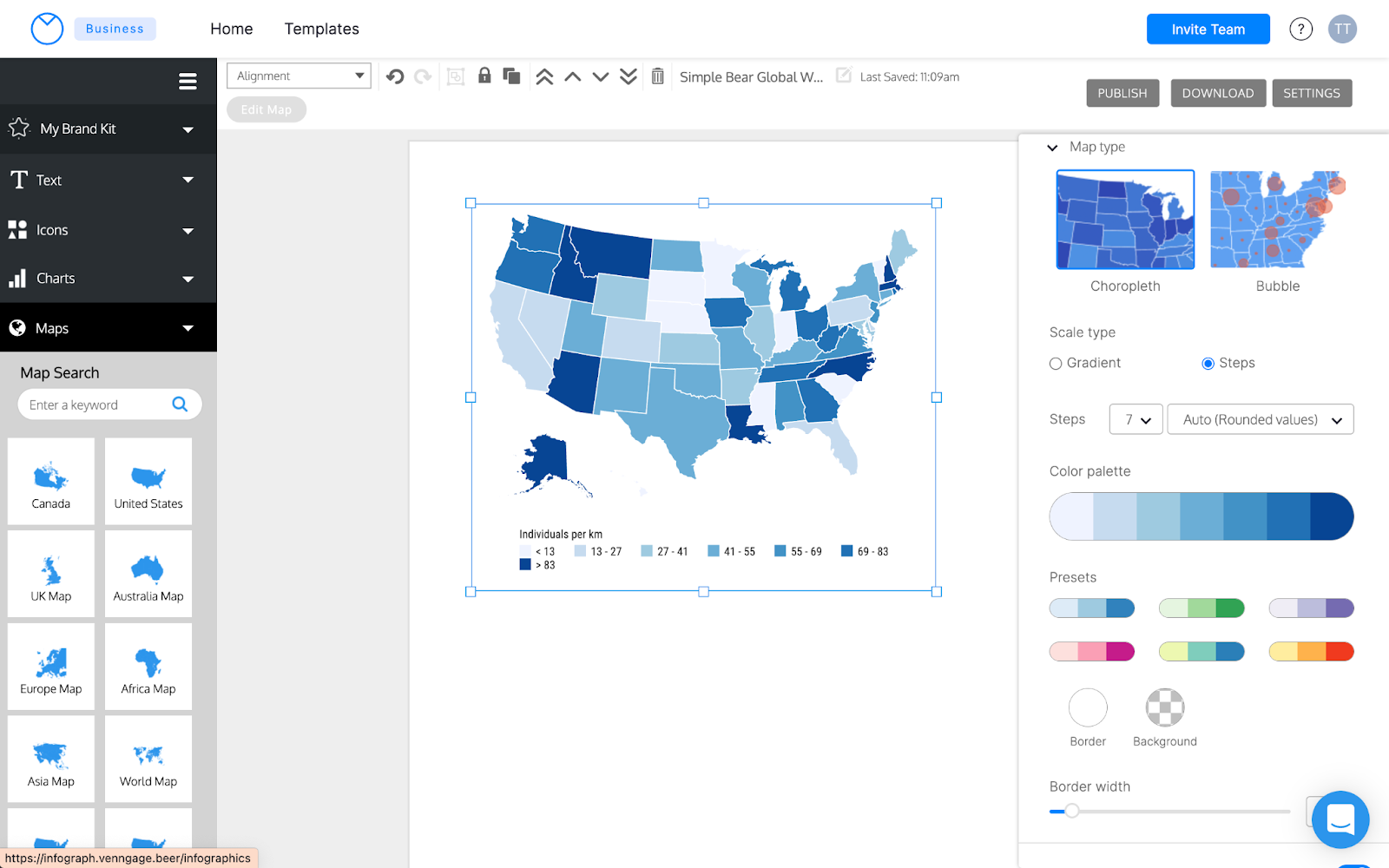 Users can visualize their data with the hover feature, an interactive feature that can be used when previewing a design. The data on the map appears when you hover over a particular state or country.
Free users have access to this feature but maps are limited to the Canada and US. All other users have access to all the maps in the left panel: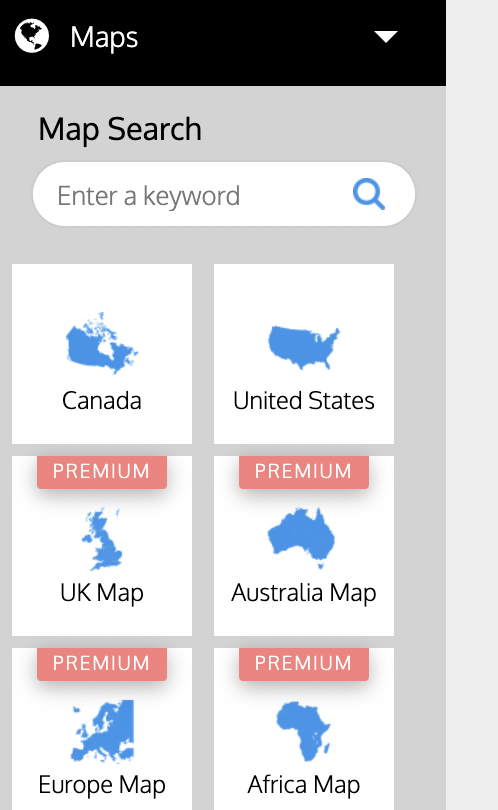 Update style curations - May 26, 2022
Templates for charts, ebooks, whitepaper, certificates, roadmaps, and cards have been updated to show more relevant, new and top searched templates.
---
See more release notes:
Curious about upgrading? Compare our plan features side by side.