Add or Delete Rows or Columns
Select a cell or row in your table. You can do this in several ways:
Click on one of the cells in your table. Click the cell again so that your cursor is visible (flashing) in the cell.

Double-click the outline of a cell to fully highlight it and the value in the cell.

Double-click on the value in the cell (text or number) in order to select it.
When you've selected the cell, row, or the cell value (whatever numbers or text is in the cell), access your "right-click" menu by right-clicking your mouse or two-finger tapping your trackpad.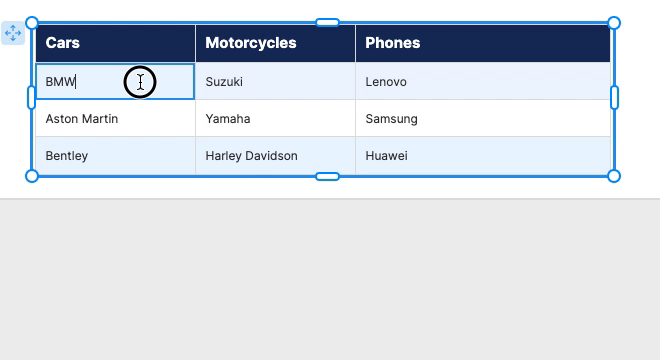 From this menu, you can:
Insert a column to the right or to the left

Insert rows above or below

Add columns to the right or left

Delete a column or a row
Click on the function in the menu and it will carry out the function in the row or column that you selected the cell (or row or column in) and immediately change your table.

Resize rows
Hover over the column divider of the column you want to resize.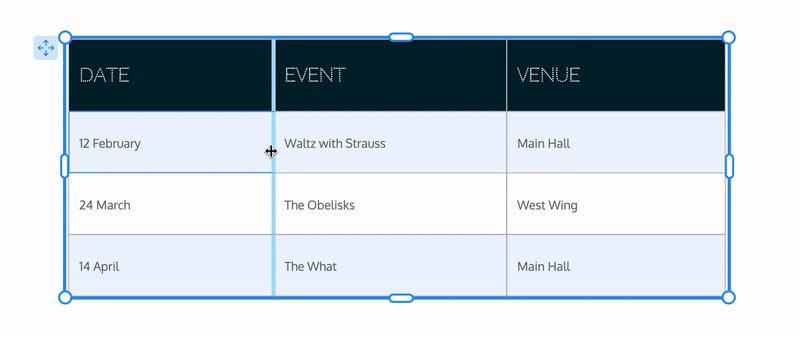 Click and hold to drag the divider left or right and resize the column.
Curious about upgrading? Compare our plan features side by side.