💡 New Features
🔧 Improvements
---
🔎 A better way to see templates before you design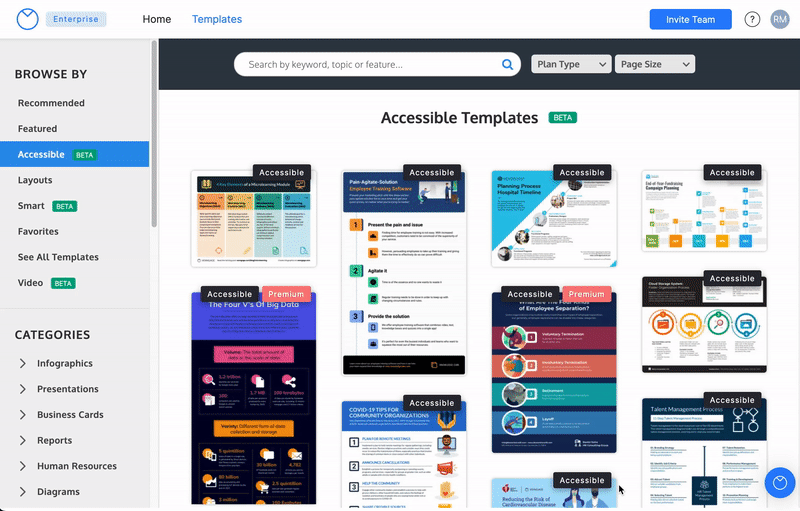 Mouse over our available templates to get a closer look before you decide which one to create. Select "Preview" for a bigger preview or "Create" to open the design in the Editor.
🎁 Upgraded Share, Download interface in top menu (Free users)
A streamlined interface makes it easier for Free users to share and preview their designs. Find the redesigned menu in the righthand corner of the top toolbar.

Learn more how to share designs from a Free plan.
---
More release notes:
Curious about upgrading? Compare our plan features side by side.